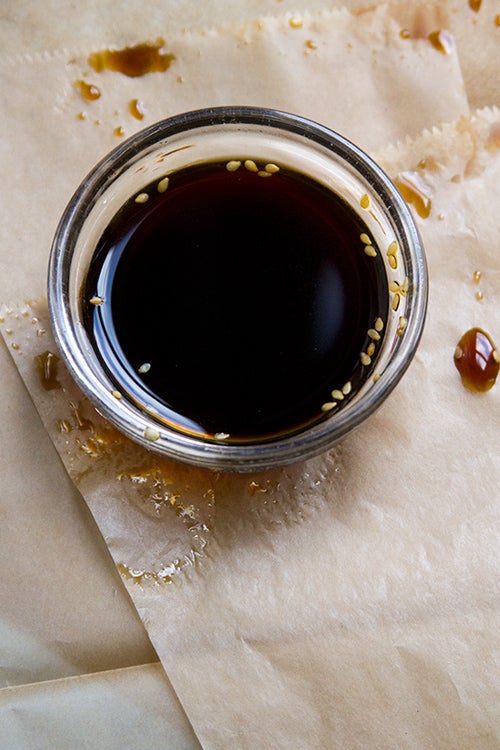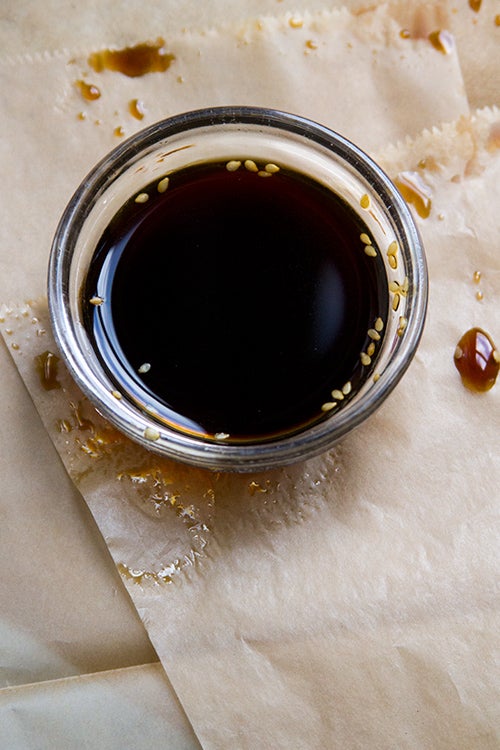 Smoky bonito flakes (thinly shaved dried, fermented, and smoked tuna) and kombu (dried seaweed) impart savory richness to this Asian-inspired favorite. This recipe, which we like to serve with steamed crab legs, first appeared in our December 2013 issue along with Corey Arnold's article Polar Harvest.
Yield: makes about 2/3 cup
Ingredients
1⁄2 cup soy sauce
1⁄4 cup bonito flakes
2 tbsp. fresh lemon juice
2 tbsp. mirin
2 tbsp. rice vinegar
1 tbsp. fresh lime juice
1 (2″) piece kombu
Instructions
Combine ingredients in a 2-qt. saucepan; bring to a boil. Remove from heat and let sit 30 minutes; strain sauce, discarding kombu, and let cool.