Strawberry Rhubarb Yogurt Pops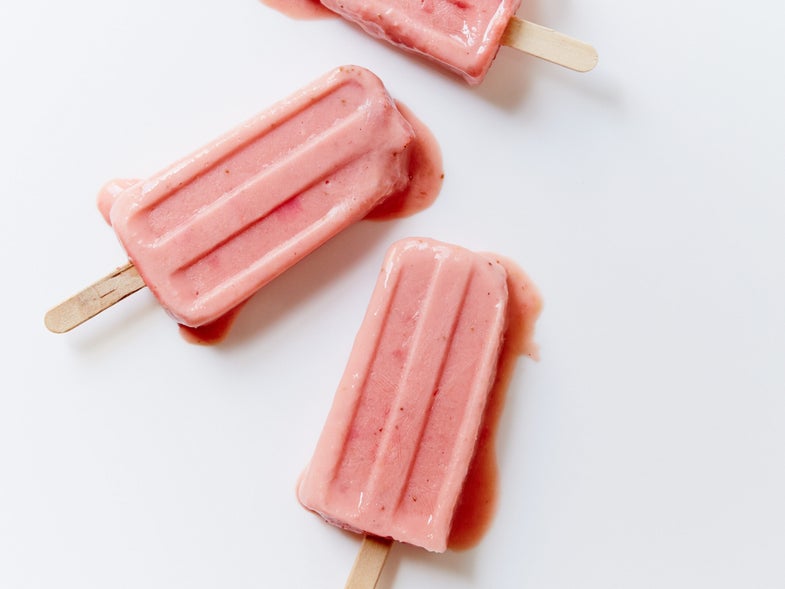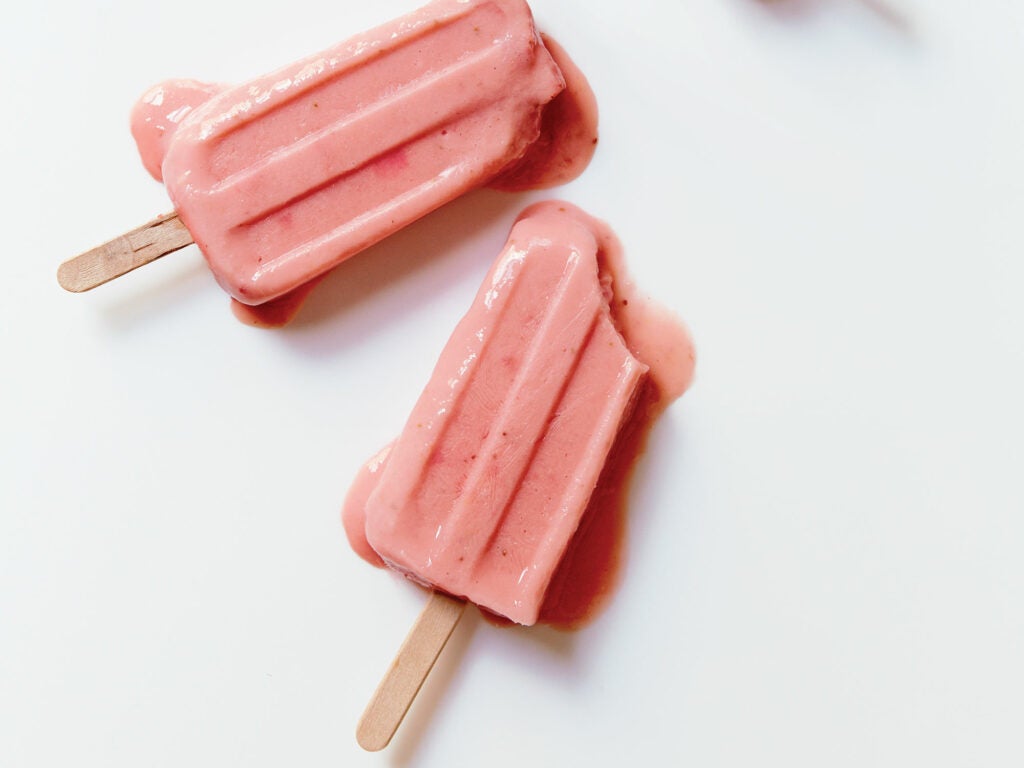 Strawberry Rhubarb Yogurt Pops
These refreshing frozen treats come from pastry chef Jen Yee at New York City's Lafayette. Get the recipe Strawberry Rhubarb Yogurt Pops »
Chef Jen Yee at New York City's Lafayette makes these refreshing and not-too-sweet icy treats. While she prefers the water content of 2 percent yogurt to yield the best texture, you can substitute whole-milk yogurt.
Strawberry Rhubarb Yogurt Pops
These strawberry fruit pops from Chef Jen Yee at New York City's Lafayette restaurant are both refreshing and not-too-sweet.
Time: 4 hours, 15 minutes
Ingredients
1 lb. strawberries, hulled and minced
3⁄4 cup fresh orange juice
1⁄4 tsp. kosher salt
3 stalks rhubarb, trimmed and minced
4 oz. plain 2 percent Greek yogurt
1⁄2 cup honey, preferably orange blossom
Instructions
Bring strawberries, juice, salt, and rhubarb to a simmer in a 4-qt. saucepan; cook until fruit begins to break down, 3–4 minutes. Let cool and, using a slotted spoon, transfer 1⁄2 cup fruit to a bowl. Transfer remaining fruit mixture to a blender; add yogurt and honey and purée until smooth. Stir in reserved fruit; divide mixture between individual ice-pop molds. Freeze 1 hour, then insert a popsicle stick into each mold; freeze until pops are solid, about 3 hours more. To release ice pops from molds, briefly run the bottom of the molds under warm water.