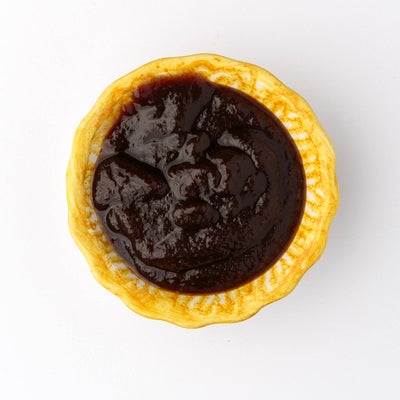 Tart Indian chutneys can be used as a condiment for all sorts of foods. This tangy tamarind version is classically used as a dipping sauce for Indian fried snacks like pakoras (vegetable fritters) and samosas (potato-filled pastries). This recipe, which was given to us by cookbook author Smita Chandra, first appeared in the tablet edition of our August/September 2014 special India issue with Indrani Sen's article The School of Small Bites.
Yield: makes 1 1/2 Cups
Ingredients
1⁄2 tsp. ground cumin
1 cup tamarind paste
3⁄4 cup sugar
1⁄2 tsp. ground ginger
1⁄2 kala namak (black salt)
1⁄2 red chile powder, such as cayenne
Instructions
Heat a 2-qt. saucepan over medium-high. Cook cumin until fragrant, 1–2 minutes. Add tamarind paste, sugar, ginger, kala namak, and red chile powder; cook until thickened, 12–15 minutes.