Three-Ingredient Passover Brisket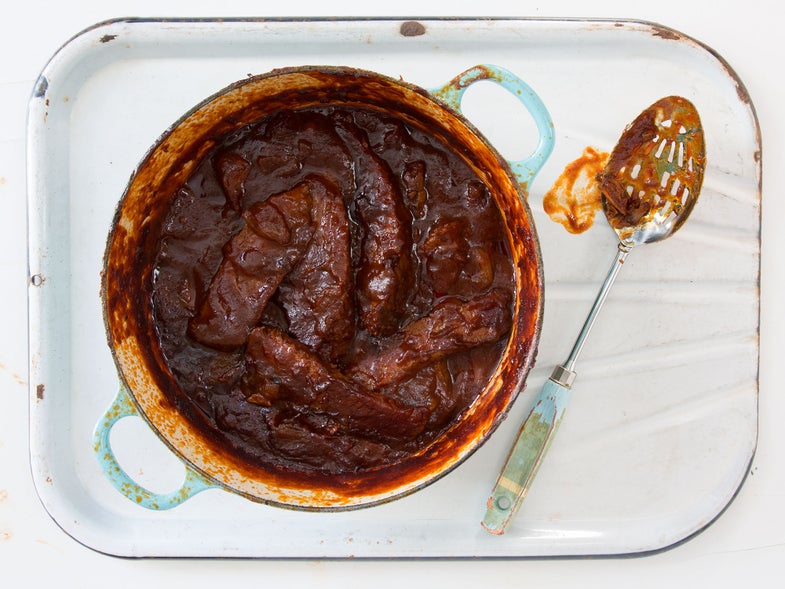 This simple, slow-cooked brisket comes from illustrator Matt Lubchansky's grandmother, and requires just three ingredients—one of which is an entire bottle of ketchup. Featured in Recipe Comix: A Brisket with Secret Sauce.
Yield: serves 6-8
Ingredients
1 (3-4 lb.) beef brisket
2 yellow onions, thinly sliced
3 cups ketchup
Kosher salt and freshly ground black pepper, to taste
Instructions
Season brisket with salt and pepper; heat a 6-qt. saucepan over medium-high and cook brisket, with onions on top, until browned, 8-10 minutes. Add ketchup and boil; simmer, covered and stirring occasionally, 90 minutes. Remove brisket and cut into 1⁄4″ slices; return brisket to pot and continue to cook, uncovered, until brisket is tender, 90 minutes more.