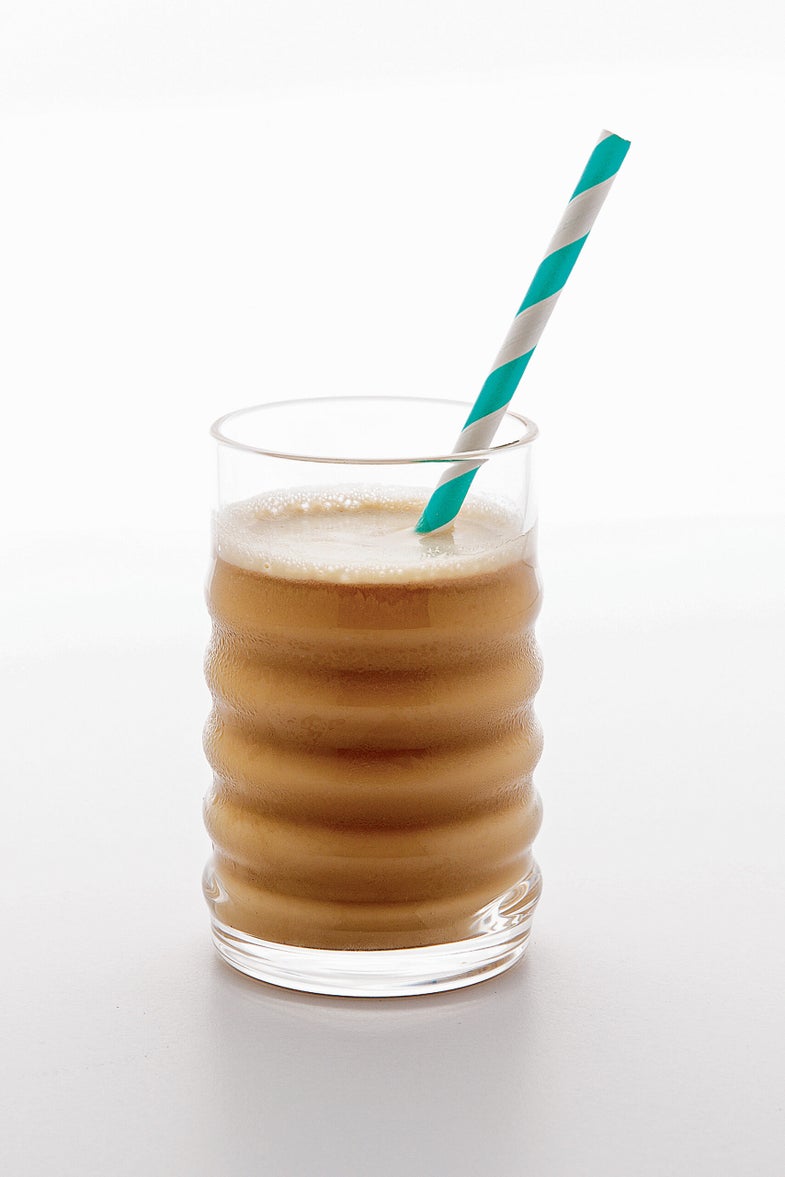 In this ode to The Big Lebowski's signature drink, Xavier Herit, bartender at New York City's Wallflower, concocted an upmarket riff on the White Russian with cognac, port, and real coffee in place of vodka and coffee liqueur. He advises using a dry shake, sans ice, to froth the egg white for this righteous libation.
The Dude
The Wallflower in Manhattan pours this drink named for the hero in The Big Lebowski.
Ingredients
1 1⁄2 oz. cognac
3⁄4 oz. chilled coffee
1⁄2 oz. Demerara sugar
1⁄2 oz. heavy cream
1⁄2 oz. ruby port
4 dashes Angostura bitters
1 egg
Instructions
Shake cognac, coffee, Demerara sugar, heavy cream, ruby port, Angostura bitters, and egg in a shaker. Add ice; shake. Strain into glass.