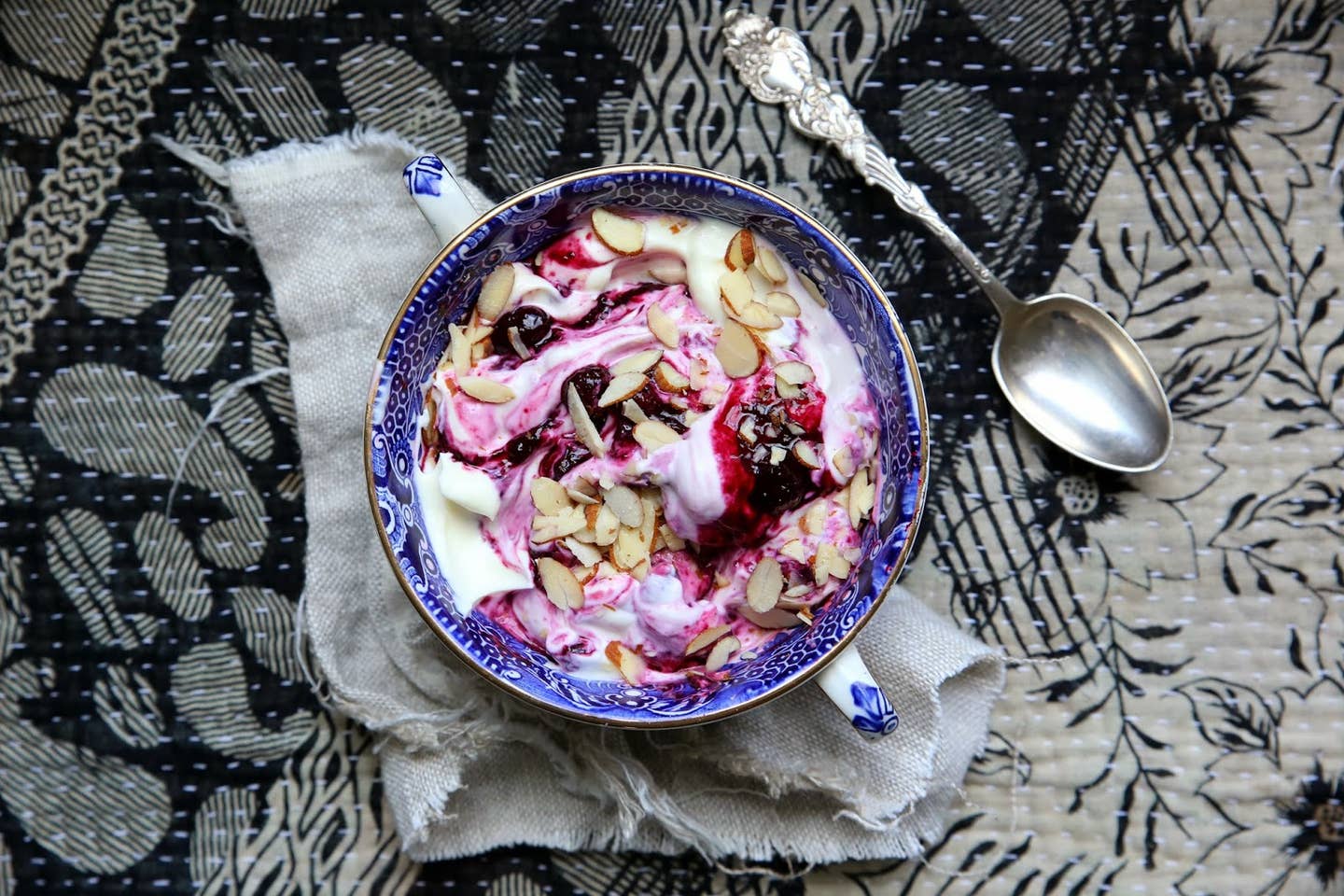 Culture
Sites We Love: Petite Kitchen
Gorgeous photos? Check. Engaging writing? Check. Seriously inspiring recipes, tips, and culinary curiosity? Check, check, and check. The best food blogs all seem to have a lot in common—but what separates them out are the strong personalities behind them. In our Sites We Love series, we sit down with some of our favorite bloggers to find out how they do it—and why it's as much fun for them as it is for us.
When Eleanor Ozich's four year-old daughter developed health problems that modern medicine couldn't cure, Eleanor and her family decided to eliminate grains, sugars, and preservatives from their diet. They were amazed at the difference not only in their daughter's health, but in everyone's sense of well-being. Petite Kitchen was born out of the need to accomodate their new restrictions, and it features gorgeous and inviting photographs alongisde healthful, wholesome, and enticing dishes. Here's what Eleanor has to say about her site:
Posting rate: I try to post each day, whether that be a recipe, a photograph of something beautiful or delicious, or an article about natural living.
Geographic location: Auckland, New Zealand
Why is the site called Petite Kitchen? During the time that I first started writing my blog, we lived in an old Art Deco apartment that had an absolutely tiny kitchen. It had no dishwasher, and only a minuscule amount of bench space. We have recently moved into a new home, and I now have a larger kitchen which I am in love with, although I do still miss the old "petite kitchen" and all of its wonderful memories.
What's been your most popular post? My recipe for raw lemon and coconut truffles.They are free of refined sugar, dairy, and gluten, and are made entirely with natural, nutrient-rich ingredients. They are deliciously sweet, and have an incredible fudgy texture. I have made these truffles countless times, as they are a huge hit with my two young children.
What's your favorite post? I absolute love my recipe for spring onion and millet pilaf with feta and avocado. Millet is an ancient seed that is rich in iron, vitamins, and calcium, and is naturally gluten-free. When cooked, millet has a really lovely and light texture, and is relatively fast to cook. The trick is to cook the millet in homemade stock to give it an incredible depth of flavor. It's beautiful as a light lunch, or makes a wonderful accompaniment to grilled chicken or fish for a dinner meal.
What's something great that you've learned or that's happened to you since starting your blog? Something that I have learned over the last year or so, and come to love, is simplicity in cooking. When preparing food, it doesn't have to be difficult, stressful or hard. I believe it's all about using simple flavors and ingredients that work fantastically together. When I first started my recipe blog, I would always put too much pressure on myself to try and come up with fancy and elaborate dishes. But as the blog has grown, I have learned that many people, including myself, enjoy relatively basic and easy-to-prepare recipes, using delicious and beautiful ingredients.
What's the usual process for developing one of your posts? To be honest, most recipes on my blog are what I have decided to throw together on that day with what ingredients I have on hand. I try not to plan ahead too much, as I find the meals never work out as planned. Each time I cook or prepare something, I take photos, and if it turns out delicious, it's usually posted on the blog either that day or the following.
What are your favorite ingredients and tools? I try to keep my ingredients simple. Plenty of seasonal fruit, vegetables and herbs, organic meat, dried fruits, nuts, and seeds. Most of my recipes include good fats such as grass-fed butter or extra-virgin coconut oil, honey, lemon, and garlic. Oh and my Omniblend blender is fantastic; this fabulous appliance gets used at least once a day.
What are your favorite food and cooking resources? I find a lot of inspiration from my collection of cookbooks, my favorite Authors being Nigel Slater, Jamie Oliver, and Rachel Khoo. I also love the website Food 52, which has a fantastic database of recipes.
What photography equipment do you use? I have recently upgraded to a Canon 6D which is marvelous. I use natural light in all of my photographs, and love to style my photographs with beautiful vintage styling props and fabrics which I have picked up from secondhand stores over the last couple of years.
Where else can we find your work? I currently contribute as a "gluten-free" writer for Taste Magazine, for The New Zealand Herald website, and I have just finished writing and photographing my first cookbook to be published by Murdoch Books early next year.
What is one thing that sets your site apart from others? I believe that the simple and rustic style of my recipes sets me apart from others. My wholesome recipes are always incredibly easy to throw together, and the outcome is always wonderfully delicious and nourishing at the same time. They are the kind of recipes that can be made as a quick and tasty mid-week meal, but are also fancy enough to serve to guests.