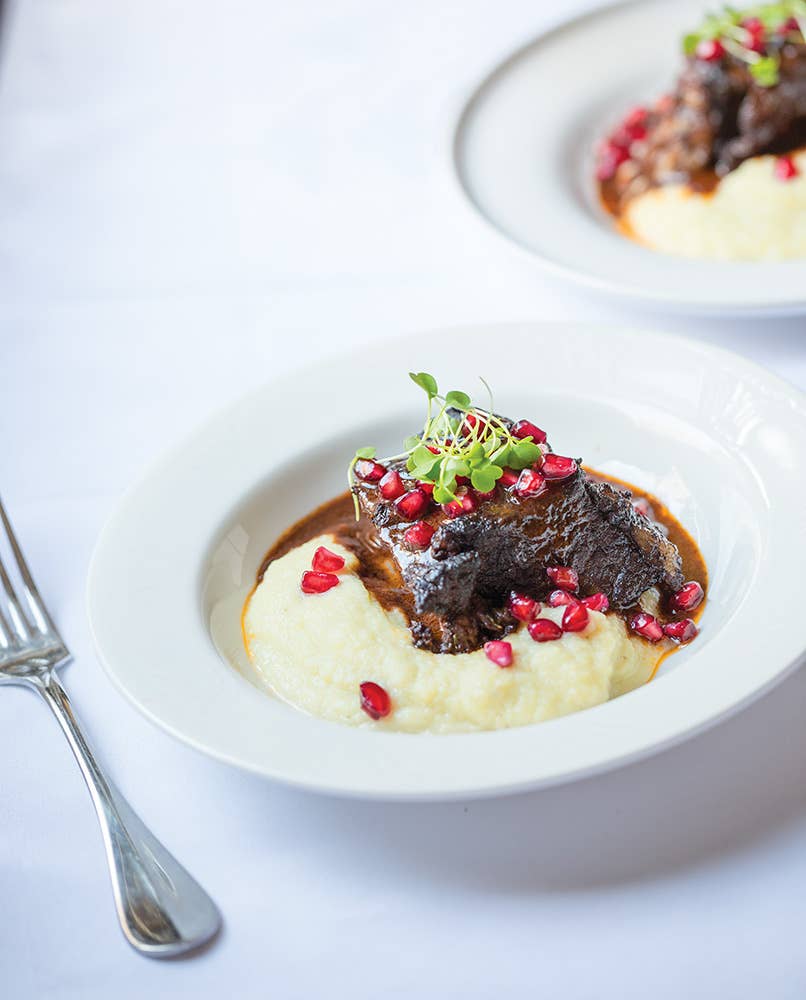 Travel
À la Minute
NEW YORK CITY 01:17PM
Clapping his hands for the next round of plates, Jose Lucio, the maitre d'hôtel, tells us we're running behind. I look inside the oven to find my caponata moments from burning. I pull it from the heat with a gasp. So this is what it's like to cook at the James Beard House. Chefs travel from across the country to prepare meals in the former West Village home of the American culinary icon. Now it's my turn.
It seems as if the clock is operating on fast-forward. No sooner do pasta dishes leave the kitchen than it's time for the main course. My staff forms an assembly line, brushing celery root purée onto 50 plates, topping each with braised beef short ribs shiny with a cocoa-red wine glaze, and garnishing the dishes with pomegranate seeds and little piles of microgreens. I pester Jose to divulge reactions. I'm relieved when he says everyone is raving.
My team has come from just blocks away, but we've been prepping for days. In truth, I started training for this decades ago, in my late grandmother's kitchen. Today's goal is to make her proud. As empty plates return from the dining room, I sense she's watching me, and that she's as pleased as I am.
In 1987, Wolfgang Puck was the first chef to cook at the James Beard House, serving a dinner that included sautéed greens with duck livers and grilled salmon with celery cream. Since then, more than 6,000 chefs have cooked more than 5,000 meals there.