Video: How to Make Muffins
In our Basics series, we tackle the simple kitchen tasks; no job is so small that it doesn't deserve to be done perfectly. Here we show you the perfect way to make buttery, light muffins.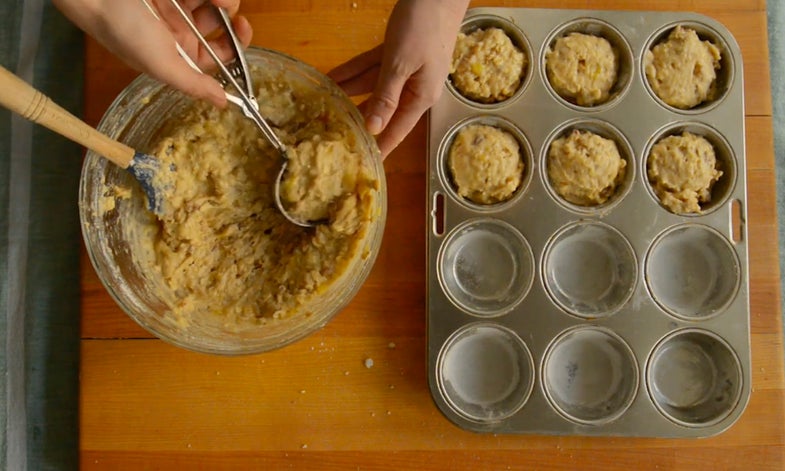 Plenty of great muffins and quick breads can be made using the blending method of mixing: add the wet ingredients to the dry ingredients, mix them until just combined, and you're done (think pancakes). But for the fluffiest, most tender crumb, we like muffin recipes that make use of the creaming method, a type of mixing that's often used for cakes. Softened butter and sugar is beaten together until light and fluffy before other ingredients are added, creating a final product with a buttery, moist interior and an especially light texture. When filling the tins before baking, we like to use an ice cream scoop, which helps ensure that all the muffins are of equal size—and that our countertop stays free of batter drips.
Just about any quick bread recipe can be turned into a muffin; for some of our favorites, check out our gallery of quick bread recipes »