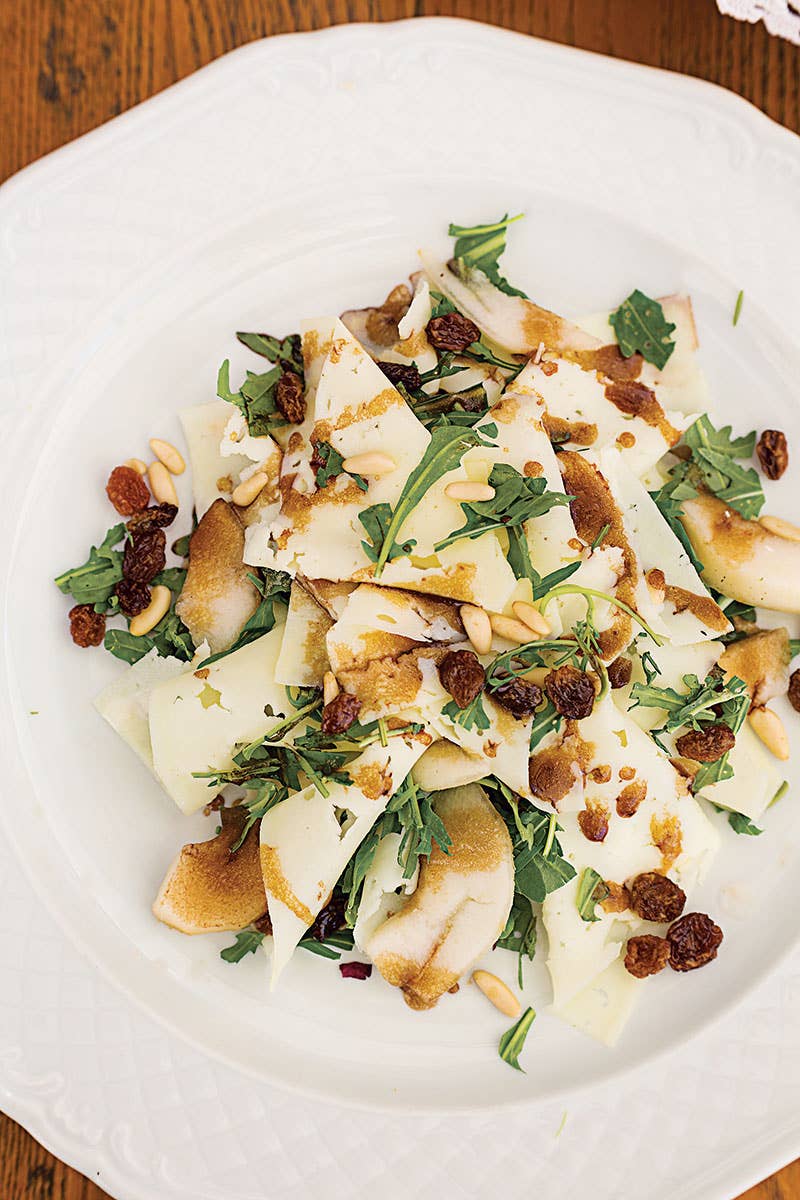 Recipes
This Classic Italian Salad Goes With Everything
Arugula + pear + pecorino = your perfect side dish
Need an easy salad to throw together with dinner tonight? Look no further. This salad is the perfect combination of crunchy and chewy, and it comes straight from the wine bar Enoteca l'Alchimista in Montefalco, Italy.
Soaking the raisins allows them to expand, lending a slight sweetness and variation in texture to the salad. The fresher ingredients you can find, the better. This salad works for all seasons, but is perfect for spring temperatures.
Take a page out of the Italians' book and let the simple ingredients be the main attraction of this dish. Drizzle rather than douse this salad with dressing. You're going to crave this salad every time you need a snack, and that's not a bad thing. If you're interested in the region from which this recipe comes, check out the original article it was featured in Taste of Umbria.