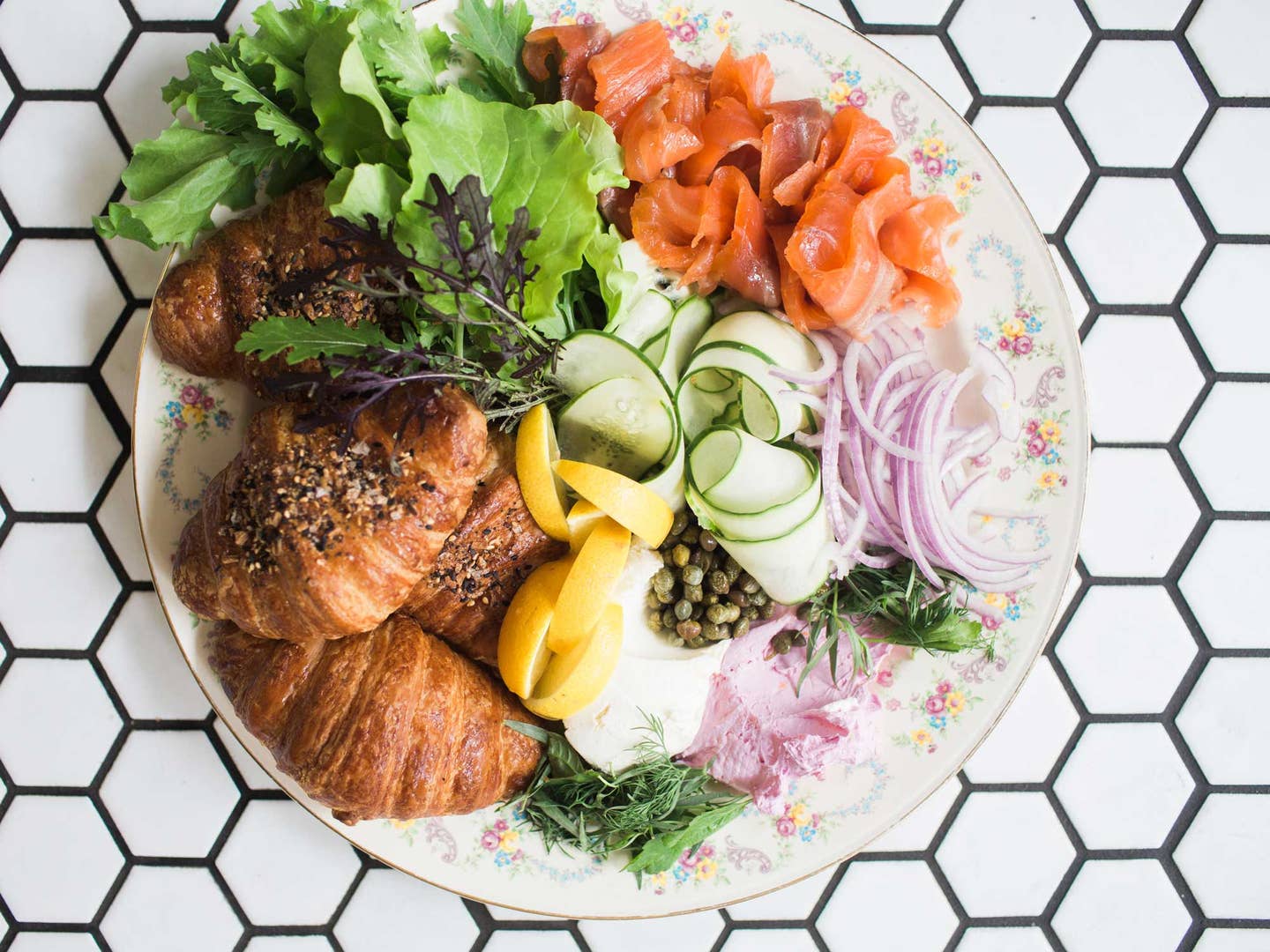 Travel
Asbury Park is Coming Back, With Better Food Than Ever
The once-grand New Jersey beachside city is slowly recovering from a decades-long economic blight, and restaurants are helping to pave the way
A century ago, Asbury Park was known as the "Jewel of the Jersey Shore." There was an amusement park and a grand carousel, a casino, and the 1,600-seat Paramount theater. The town's decline was slow and painful—the construction of the Garden State Parkway provided easy access to less crowded beaches farther south. The opening of a nearby shopping mall and a Six Flags amusement park cut into businesses. On July 4th, 1970, race riots broke out and everything on Springwood Avenue, a thriving retail and entertainment corridor, burned.
Middle-class white families fled. Businesses shuttered. When the state closed a number of mental hospitals thousands of former patients were moved into the Asbury's deteriorating hotels and rooming houses. Bruce Springsteen wrote a song about his old, forlorn neighborhood: "Young men on the corner/ Like scattered leaves/The boarded up windows /The empty streets."
Only 16,000 people reside in Asbury Park, and 34 percent of them live below the poverty line. The burned down buildings on Springwood are still there. Decades passed, and talk of a revival was perpetual, but nothing ever really happened. If change was going to come, it was going to come from outside forces.
Over the years, developers swooped into town with misguided notions of turning Asbury Park into the northern version of South Beach with luxury highrises. But nothing changed. Not until the mid-2000s, when a vibrant gay community took root there, rehabbing some of the town's marvelous old Victorian homes. Hospitality entrepreneurs, young professionals, and out-of-staters followed, and now, in summer, the beaches are packed again.
But Asbury's rebound isn't just a seasonal phenomenon. It's become the sort of place that folks from surrounding communities can be excited about again, and it's due largely to a cluster of restaurants so good that on cold Saturday afternoons in February, parking spaces are hard to come by, the sidewalks are packed, and the host stations at neighborhood restaurants are always congested.
By the beach, in an old industrial building—not far from the famed rock club, the Stone Pony—there's Porta, a rustic joint that pumps out piping-hot thin-crust pies from a set of massive brick ovens.
Three minutes up the road is the Asbury Festhalle & Biergarten, a massive, airy space that offers a well-rounded selection of German brews as well as a menu packed with huge, butter-smothered soft pretzels and traditional weiners, wursts, schnitzels, and brats.
On Cookman Avenue, just around the corner, there's Brickwall Tavern, a gastropub with a rotating selection of rare and off-beat beers from local breweries like Kane and Bolero Snort. Across the street, Cardinal Provisions, a new breakfast and lunch spot, has been packed since the day it opened this winter.
I live in a small community 20 minutes north of Asbury, and I make the trip down to AP every weekend with my wife and kids for Saturday dinner or Sunday lunch. My favorite restaurant in the neighborhood is Talula's, a small, bright restaurant that offers standout salads (kale with roasted kabocha, pumpkin seeds, pecorino, and perfectly balanced lemon vinaigrette) and brunch (blistered kale and soft egg with garlic-loaded aioli and cheddar on a housemade ciabatta). That might sound like standard Brooklyn grub, especially when you consider the house crocks of pickles, but in Jersey—the land of Asian Fusion and Trattorias—it's a welcome change.
The staple at Talula's, though, is sourdough pizza, thin, light, and crisp. There are old favorites like margarita or pepperoni. There are quirky are brunch pies, like the Green Eggs and Ham (chermoula, fresh arugula, aged Benton's ham, and egg). The Bee Keeper's Lament, my personal favorite, comes topped with Calabrian soppressata and honey for an interplay of hot and sweet.
Talula's, opened in the fall of 2014, and is owned and operated by the husband-and-wife team Shanti Church and Steve Mignogna, New York transplants and veterans of beloved kitchens like Roberta's and Red Hook's Mile End. A few years back back they decided to strike out on their own. Instead of opening a place in Manhattan or Brooklyn—over-saturated markets with outrageous rents—they wanted to find an emerging city. They took a road trip, hitting New Paltz, Montreal, Detroit, Louisville, and Asheville. They settled on Beacon, New York, but were having trouble finding a space that fit their needs, until a friend who works in commercial real estate suggested they consider a modest space with a good light and exposed brick on Cookman Avenue in Asbury Park.
On an early excursion, Church says, "we met a handful of people, all super welcoming, helpful, and passionate about their community. Asbury Park is beautiful and has a lot of charm, but I would say it was the people that convinced us it was the right place."
Church and Mignogna took ten months to build and open the restaurant. "We spent five of those months getting to know everyone and involve our new community with what we were doing. We took every opportunity we could to do different community events around town, hire local talent for projects around the restaurant, and to host tastings and get feedback. Now an insane percentage of our business is from regulars."
Since opening Talula's, Church and Mignogna have forged deep relationships with the other local merchants, even their competitors. "We discuss our collective problems and challenges, how to make this place better," says Church. The couple has bought into Asbury Park, literally: they recently purchased a home in what they hope is an improving neighborhood. "When you have that many open-minded, driven, smart creative types, growth and positive change is inevitable."
Where to Eat in Asbury Park
Talula's
550 Cookman Avenue
(732) 455-3003
Porta
911 Kingsley Street
(732) 776-7661
Alex French is a Monmouth County-based journalist. His work has appeared in the New York Times Magazine, GQ, New York, Grantland, and elsewhere.