Our Best Authentic Mexican and Mexican-Inspired Recipes
There are an infinite number of ways to love Mexican food—here are 80 to start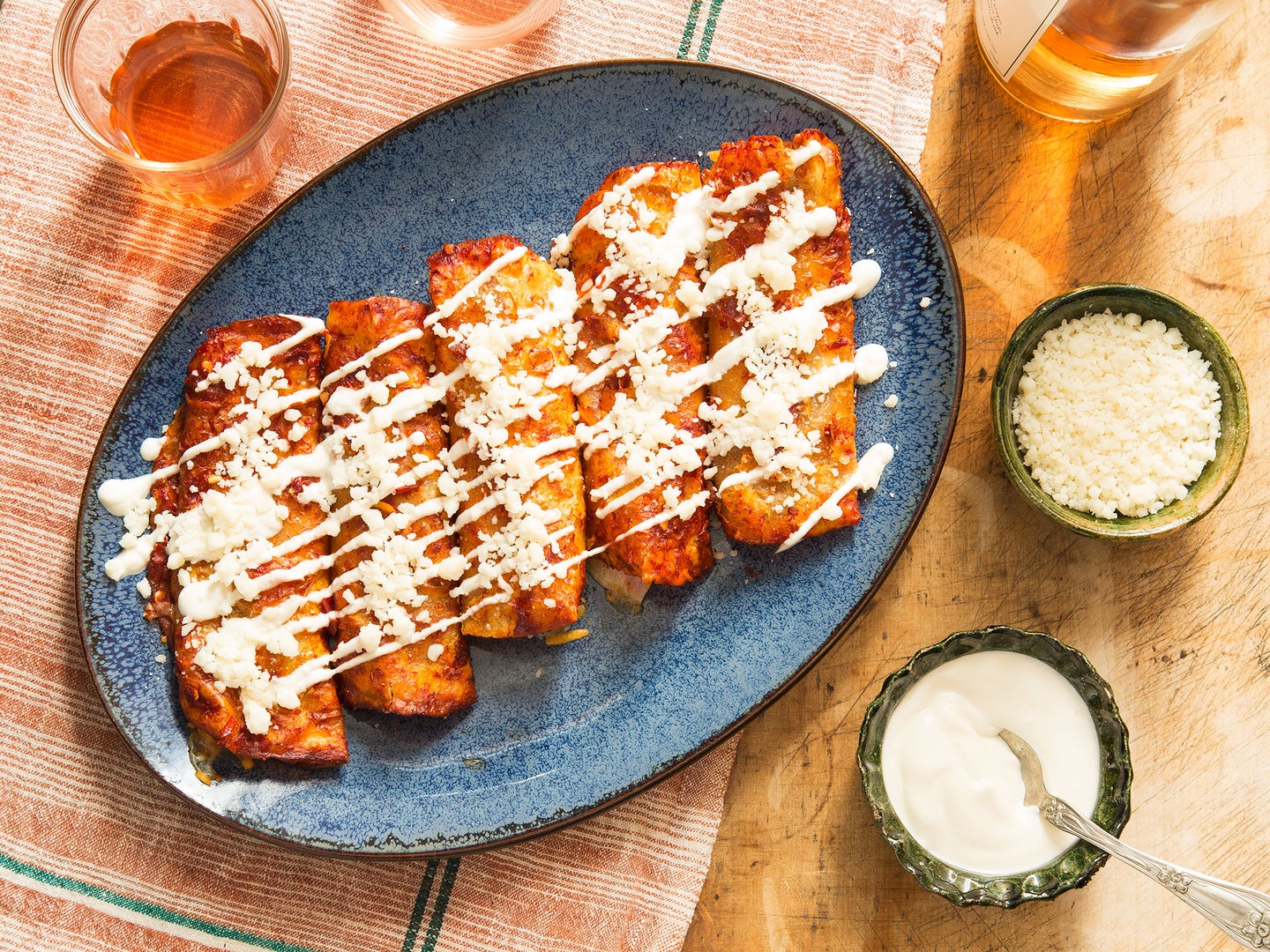 From tacos to tamales, it's hard not to love authentic Mexican cuisine. Sure, we love a good Tex-Mex recipe as well, but let's be clear: it's a totally different beast from the authentic Mexican food found south of the border.
Mexican Cooking Techniques
Mexican cuisine draws on indigenous staples like chile peppers and corn. Turn the latter into homemade masa, which can be used as a base for the best masa recipes, namely, excellent tortillas. And while tortillas can be found across the canon of Mexican cooking as the starch du jour, a drive through the country reveals that bread too has a place: the behemoth Mexican sandwiches, cemita poblana with fried cutlet, roast pork torta ahogada reminiscent of a French dips, and griddled pambazo, are ubiquitous throughout Mexico.
Looking for comfort food? Mexican comfort dishes are among some of the best Mexican recipes—think hearty stews, cheesy enchiladas, and zesty soups. Mexican food is never short on flavor, but just to make sure, almost every Mexican dish comes with a side of serious sauce, from rich moles to pico de gallo and various salsas. If the spice gets to you, reach for the closest Mexican drink, like a cooling agua fresca.
Whether you're celebrating Cinco de Mayo or just in the mood for classic Mexican recipes, we've rounded up our 80 favorite authentic Mexican recipes here.
Get seasonal recipes, methods and techniques sent right to your inbox—sign up here to receive Saveur newsletters. And don't forget to follow us on Instagram at @SaveurMag.