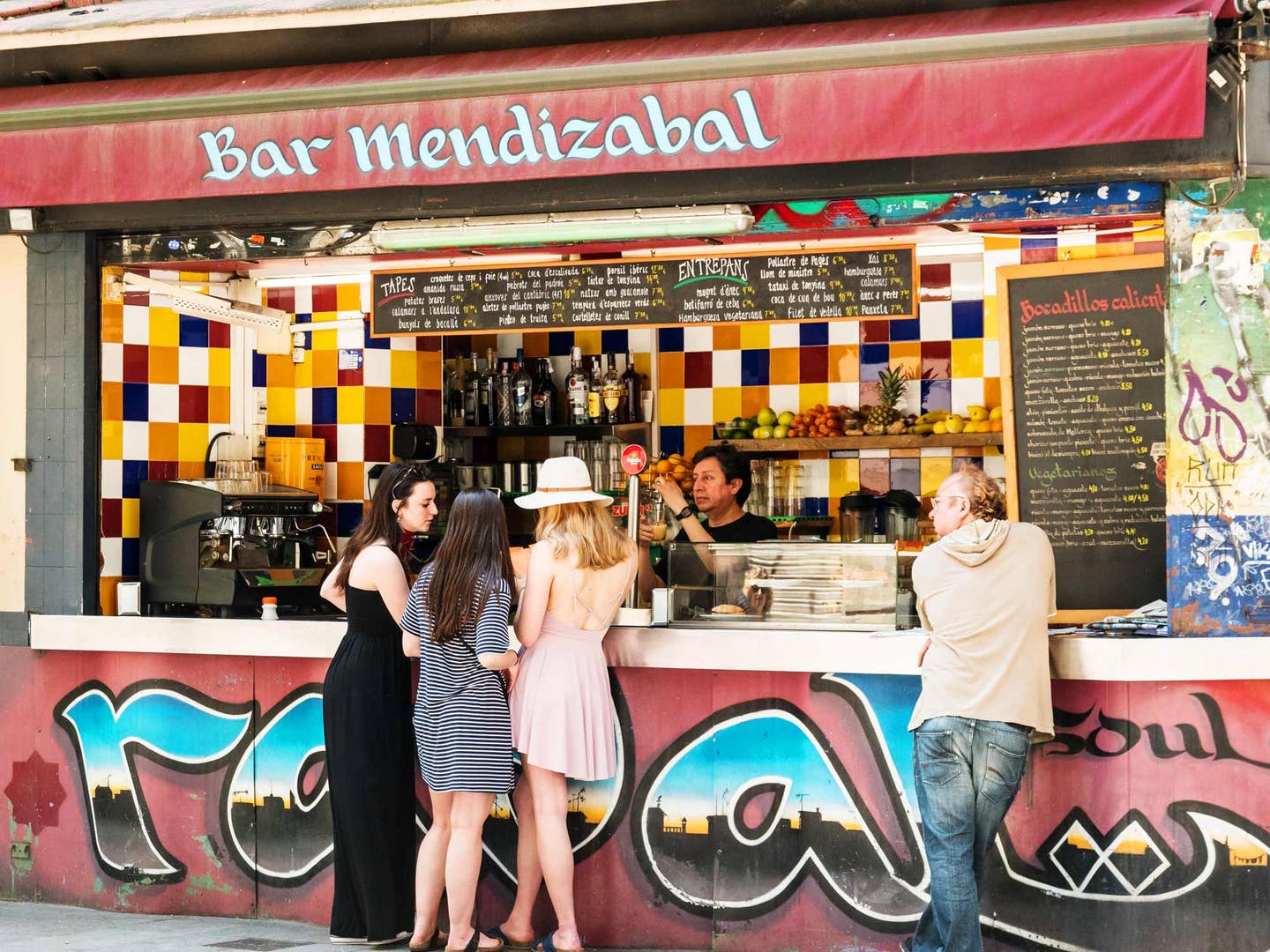 Techniques
8 Chic Kitchen Tools to Turn Your Kitchen Into a Barcelona Tapas Bar
Bring some Spanish flair to your home
The key to discovering great food in Spain is lies in its small alleyways, where all of Barcelona's bustling late night action takes place. The city's tapas scene is unlike any other culinary culture in the world: With its wide variety of exotic small bites, each restaurant shows a new facet to the vibrant city filled with amazing art, architecture, and whole-hearted passion for life. Let's bring the excitement of tapas home and roll it into our summer entertaining to-dos! These few key items will help turn your kitchen (or outdoor patio) into a lively adventure of flavor and style. ¡Vámanos!
A selection of small plates in different sizes is a must when serving tapas at home. We particularly like the rustic look of these handmade ceramics balanced with contrasting textures and a delicate wash of color.
Looking to cook something a little more robust? Add a paella pan to your cooking arsenal which makes for perfect summer entertaining fare.
Spanish olives deserve their own dishware. While traditional olive bowls are made from wood, this ceramic boat is a chic twist on the classic and would look perfect set among a mix of other stoneware.
Bring the color and texture of Barcelona's streets right into your kitchen. These magnets, inspired by the rich color and design of Spanish tiles, will make pinning up any to-do list on the fridge seem stylish.
Cider is a very important part of the tapas bar experience. Poured from high above the glass, the skill requires a bit of practice, but your guests will appreciate the extra effort. These clean, simple multipurpose glasses, commonly used in Spanish bars, hold everything from cider to beer to Basque txakoli wine.
Sipping sangria is more your speed? Then drink it like a local in a gorgeous handmade terracotta pitcher that would look stunning placed at the center of any outdoor table.
Handsome and well worn, this stool is inspired by the late night tapas scene and is a perfect way to introduce a little modern industrial look into your kitchen bartop or island.
Forget the average toothpick! If you're making tapas or pintxos, Spain's famous finger snacks, you'll want to serve them with style. These bamboo picks will show guests that you're paying attention to every important detail.