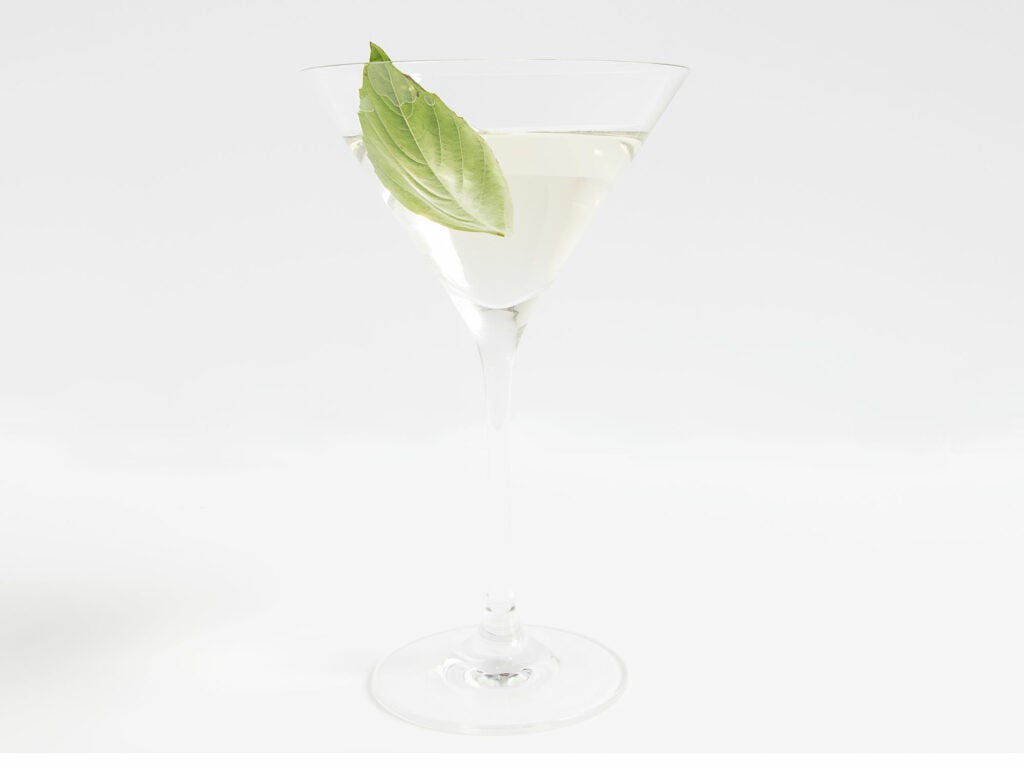 Basil-infused vodka gives this simple cocktail a light, crisp edge.
Basil Martini
By infusing vodka with basil, the finished cocktail is light and crisp.
For the Basil Infused Vodka
1⁄2 cup vodka
3 fresh basil leaves, roughly chopped
Instructions
Combine the vodka and basil leaves in a small bowl and cover with plastic wrap. Refrigerate overnight, then strain out basil leaves. Makes enough for two cocktails.
---
For the Cocktail
2 oz. basil-infused elit by Stolichnaya
1 oz. Dolin Blanc vermouth
2 dashes Bitter Truth celery bitters
Basil leaf, for garnish
Instructions
In a mixing glass, combine the vodka, vermouth, and bitters with ice. Stir well, and strain into a chilled cocktail glass. Garnish with the basil leaf.