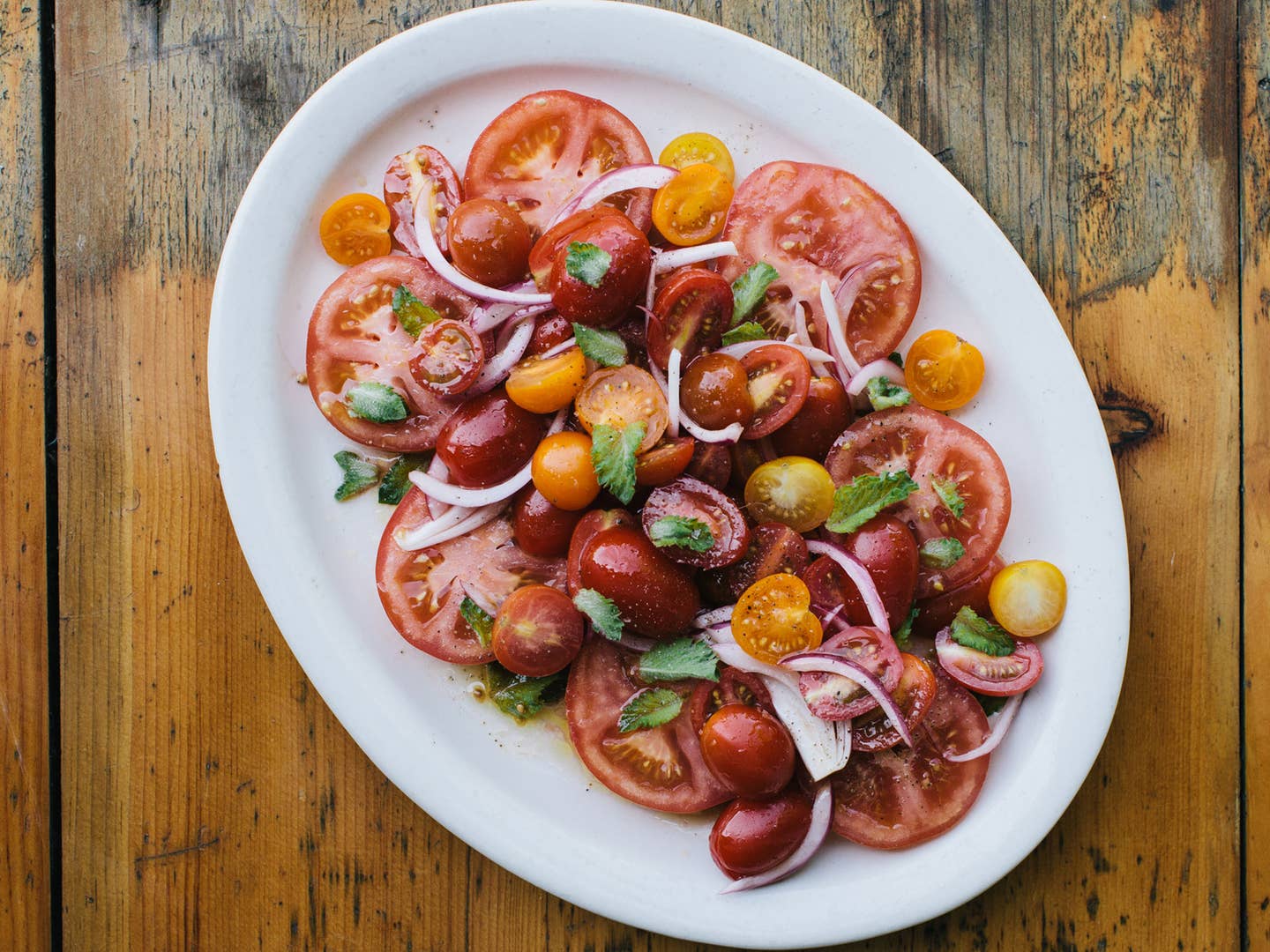 Recipes
Behind the Recipe: Chris Fischer's Tomato Salad
Learn how Chef Chris Fischer transforms tomatoes and onions into an extraordinary salad
Hover over the red dots on the image above to read tips and tricks, and to learn more about what it takes to make this bright summer salad.
The tomato salad gracing the cover of our August/September issue isn't your typical summertime tomato salad. The creation of chef Chris Fischer, the Martha's Vineyard chef who pulled together a beachside dinner, a story we tell here, the dish involves no modernist techniques, no rare ingredients, no new flavor combinations; with simply the ripest tomatoes, crisp red onion, mint, and a handful of basic pantry staples, Fischer makes a familiar dish as exciting as anything new. When we spoke with Fischer, we learned that the salad's surface simplicity is the cultivated result of many careful choices, from seasoning the tomatoes with two types of salt to replacing the classic herb pairing, basil, with bright mint. "You need to cut the tomatoes two different ways, shave the onion correctly, place the cherry tomatoes strategically," Fischer says. "It's simple, but you need technique."
To help you understand his reasoning behind each step, we've assembled this interactive exploration. But remember, this dish is a jazz piece, not a symphony—feel free to use different tomatoes, mix in chunks of bread or shaved cheese, or even add some grilled meat to make a meal out of it.