Yes, You Should Drink Cocktails With Brandy
Get out of my dreams and into my coupe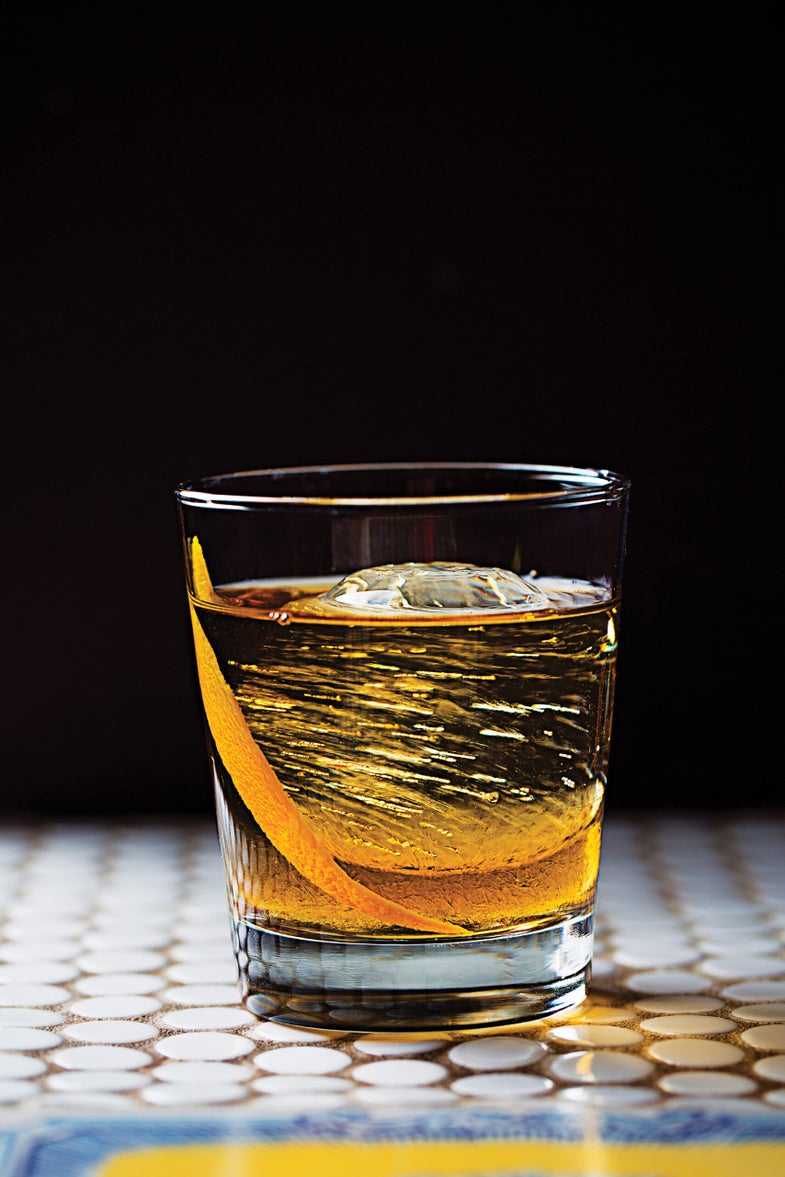 What's common knowledge among bartenders and cognac aficionados is making its way into America's mainstream drinking population: brandy is the spirit you should be drinking right now. And according to the numbers, we're heading in that direction: Forbes reports that between 2002 and 2015, the Distilled Spirits Council of the United States saw a 27.8% overall increase of sales by volume, as well as a whopping 340.5% increase when it came to premium bottlings.
Yet, for many, brandy—a sweeping category defined simply as spirit distilled from fruit or fermented fruit juices—remains synonymous with its best-known style, cognac. And even within cognac, brandy made from wine in France's eponymous Cognac region, the vast majority, a whopping 90%, of output still comes from the four largest houses: Hennessy, Martell, Rémy Martin and Courvoisier. (The reasons for this are complicated and require a separate article.)
Nevertheless, on the heels of the craft whiskey boom in the United States, American bartenders, and increasingly consumers, are looking to redefine the consumption of brandy—from smaller, family-run cognacs and their close cousins in Armagnac to the sherry-cask–aged brandies of Spain and bourbon-barrel–aged versions in Kentucky. New York-based importer-distributor Nicolas Palazzi, known in the industry as Captain Cognac, says there's an open-mindedness towards the category that he hadn't seen when he started: "I've started to see somms and bartenders talk about brandy being the next thing for a couple years now—and it's true that more and more people seem to be willing to consider it."
According to Palazzi, this shift reflects an excitement about the category that wasn't always so prevalent, mostly due to lack of product innovation. "Bartenders always had the creativity, but brandy was just not on their radar," he tells SAVEUR. "Most brandy sales came from major brands making products to offend the least amount of people, meaning products that are not necessarily bad but don't have much personality—why would bartenders get excited?"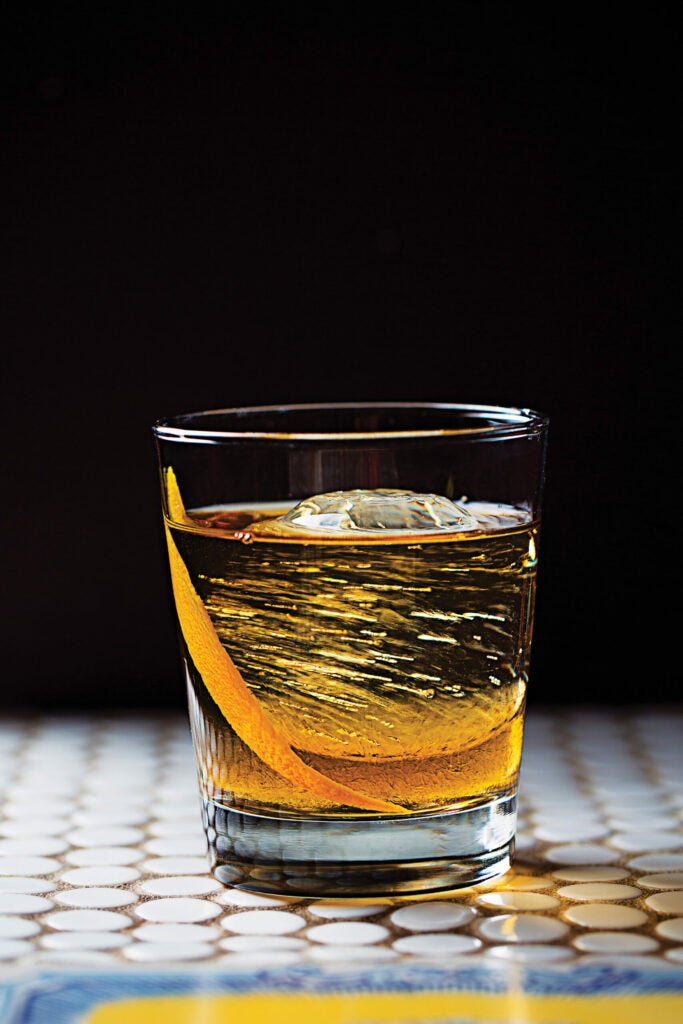 At the vermouth-focused bar Amor y Amargo in New York City, cognac, apple brandy, and an apple-mint vermouth are combined for a decidedly autumnal cocktail. Becherovka, a spicy, bittersweet Czech liqueur, lends a complex herbal flavor; dashes of apple bitters amp up the fruit aromatics. See the recipe for the Apple Barrel »
The price of brandy is another understandable deterrent, with craft whiskey being historically not only more innovative, but more affordable. Jeremy Johnson, owner of Meta cocktail lounge in Louisville, Kentucky, says that's been changing with the increased commodification of whiskey: "Everyone's been so sold on the brown spirits, but as the demand goes up, so have the prices." Johnson also points to a certain charm of recognizing brandy's heritage as America's first spirit—after all, American apple brandy, produced by the Laird's company in New Jersey, was a favorite of George Washington himself, and many classic cocktails, like the sazerac, are believed to have been originally made with brandy.
Those origin stories will always be a little murky, but Palazzi says the future is clear: that thirst for new brandies has resulted in a crop of accessible, interesting products—think cognacs finished in every manner of cask, full-proof Calvados, additive-free Armagnacs, the list goes on. As far as products behind the bar, brandies meant for mixing in cocktails naturally tend to skew younger and more entry level. But it's a more than adequate way to explore and enjoy of brandy—it's not just for special occasions—in all its many forms. Below are six cocktail-ready brandies to shake and stir with today.
Though not among Cognac's big four, Hine is one of the larger players in the industry, Founded 250 years ago by Englishman Thomas Hine in Jarnac, France, Hine offers a cleaner, at times lighter product compared to the robust, heavy offerings that dominate the style. H by Hine, a relatively new bottling, is a VSOP created with bartenders in mind.
Elizabeth Montana, bar manager of Forgery in San Francisco, says, "H by Hine is smooth and round on the palate, with subtle fruit and floral notes that lend nicely as an enhancing ingredient, but also allow it to steal the show as a base spirit." Her menu includes a stirred cocktail called the Lonesome George, which she makes with H by Hine that's been infused with dried apricots for a few months, as well as Mandarin Napoleon—a liqueur of cognac, orange peels, and herbs—and amontillado sherry.
Morgan Weber, co-owner of Houston's Agricole Hospitality (Eight Row Flint, Coltivare), points to medium-sized Cerbois as a reliable starting point to exploring armagnacs, the next-door cousin of cognacs, produced, of course, in the Armagnac region of France. "I find armagnac to be more interesting in general, than cognac," explains Weber. "Even though Cerbois is by no means a small producer, the mom and pop industry that dominates Gascony makes for a lot more interesting variety."
Weber uses the entry-level VSOP in a refreshingly complex "armagnac and tonic": the Cerbois is placed in a freezer with the aperitifs Gran Classico and Kina L'Aero D'or, until as cold as possible, then poured over a snifter filled with muddled mint, ice, fresh lemon, and then topped with Fever Tree tonic.
Though Laird's dominates the apple brandy market, there are certainly others worth trying. Take, for example, the Chicago-born Rhine Hall, which produces a variety of brandies including apple, mango, and plum. Bartender Jeremy Barett of Chicago's Annex at GreenRiver praises the spirit's ability to be at once "delicate and smooth, while packing a powerful and flavorful punch to any cocktail." Though apple brandy is a perfect fall-to-winter mixer, with apple cider and maple syrup, we've found it also makes for the perfect warm-weather cocktail when tempered with citrus or splashed with St-Germain.
Lustau, the famed Spanish producer of sherries, offers a fantastic Brandy de Jerez that's made from 100% Airén grapes, single-distilled, and aged for a minimum of five years. Terry Williams of Anvil Bar & Refuge in Houston highlights the stuff in old-fashioneds, as well as in an often overlooked cocktail called the Stinger, which shakes the brandy with Giffard Menthe Pastille for "the perfect cocktail for winter months," as he puts it.
Brett Esler, Austin brand ambassador for Lustau and bartender at Whisler's, echoes the spirit's versatility, saying "it plays well with both citrus and spirits." Like with many other brandies, Esler says it was only a matter of time before today's bartenders realized that many classic cocktail recipes originally called for brandy.
One of Palazzi's favorites in the American market, Louisville, Kentucky's Copper & Kings have set up an entire business distilling brandy that are, according to Captain Cognac, "a crossover between brandies and whiskies." Founder Joe Heron—a South African, mind you—is credited largely with improving the reputation of American brandy, which, though not unpopular, has been historically bottom-shelf.
Matured in Kentucky bourbon and American white oak barrels, the distillery's American craft brandy offering is an exceptionally smooth, velvety sipper thanks in part to Heron's decision to not chill filter the distillate or add any coloring elements. "Brandy is of course European influenced—even the earliest American brandies were brought over by European settlers," says Jeremy Johnson of Meta. "This product straddles the line between classic-traditional and distinctly American." His cocktail suggestion? Remember the Maine, a spirit-forward classic often made with whiskey, sweet vermouth, Cherry Heering, and absinthe.
Though a relatively larger producer, Pierre Ferrand has become a cocktail bar industry favorite for cognac. Exceptionally high quality for its mid-range price, this number, as its name implies, boasts and attractive amber tone and subtle honeyed notes. Recommended by Jeff Bell of PDT in New York City, this blend of eaux de vie aged for an average of 10 years, can be swapped into any original brandy recipe, from sazeracs to sidecars. It appeared on PDT's menu in the Kumquat Cobbler, which highlighted the base of cognac with Strega, demerara rum, and muddled kumquats.
In addition to the popular Ambre, Pierre Ferrand has also released their 1840 Original Formula with a focus for mixology. The brainchild of Cognac Ferrand president Alexandre Gabriel and cocktail historian David Wondrich, its a higher proof three-star bottling that was born from the extensive tasting and attempts to replicate a bottle of Pinet-Castillon Cognac from 1840.