The Best Fall Cookbooks We're Reading Right Now
Picks from our editors for laksa inspiration and pastry perfectionism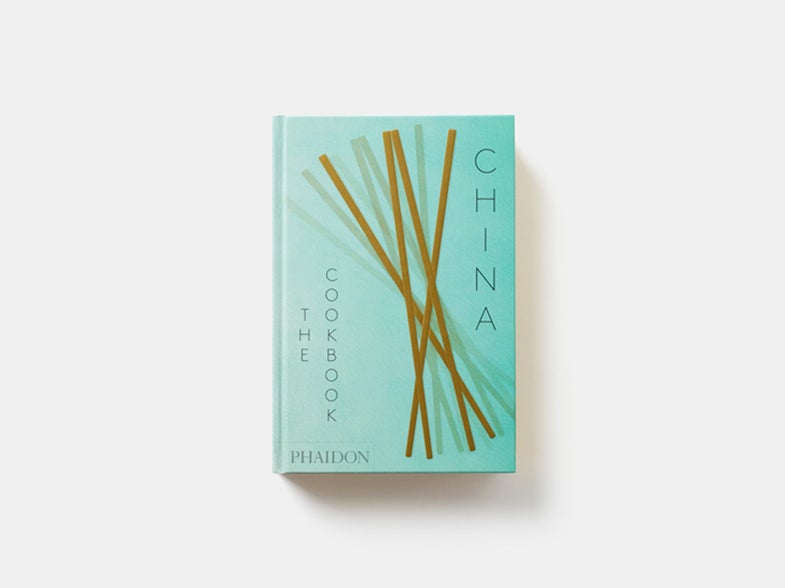 In a given week, dozens of new food and cookbooks accumulate in precarious towers at each of our desks, a pile of padded postal envelopes overflowing from the recycling bin at the close of each day. The real gauge of what's good—what we're actually interested in cooking from and reading—are the piles of books that remain on our desks. (We send the rest to cookbook heaven, a.k.a. Housing Works, a network of non-profit bookstores and cafes whose proceeds go to services for the homeless and people suffering from AIDS.)
These are the publications of the season that have earned a permanent place on the SAVEUR library shelves—or our desks, where no one else can nab them.
I have never related to a cookbook more than Anthony Bourdain and Laurie Woolever's Appetites. It's a cookbook that makes me think, I can do that! And also, there's a great chance my food will actually look that way! Seriously though, I've never been happier with a cookbook's quirks. There's a photo of Bourdain sitting on a toilet in a fancy bathroom, eating a sausage and pepper hero in voracious bites that nearly take out the foil and fingers holding the sandwich together.
There's the Kuching-style laksa spilling over with noodles, the knife-skewered roasted duck with red cabbage, and a shot of the author grasping a dead chicken in one hand and a tiny blue hairdryer in the other. Art like this mesmerizes me, so distinct from the perfectly styled shots in most cookbooks. Also, Bourdain doesn't mince words: If you put truffles in your mac and cheese, he might punch you in the kidneys. — Katie Whittaker, Assistant Digital Editor
I am such a horrific baker that the last time I tackled something substantial in my kitchen—Chad Robertson's beloved sourdough loaf from Tartine Bakery—I had nightmares of Slimer-like dough blobs expanding to fill the entire kitchen, then ended up baking a hockey puck. And yet, I lunged for Uri Scheft's new book, Breaking Bread when it arrived in the SAVEUR offices recently.
The owner of Tel Aviv's Lehamim Bakery brought his famed chocolate babka to the States a few years ago, along with beautiful breads, sweets, and a few savory items too (I'm lucky enough to live a few blocks from Breads). I will surely be making all of those—the tahina, the tapenade, the babaghanouj—and keeping them on hand for noshing. And who knows? The beautiful photos are enough to make a girl roll up her sleeves and get elbow-deep in babka dough, nightmares be damned. — Sophie Brickman, Features Editor
For a while now I've been searching for a book that could really teach me about authentic Chinese cuisine. Then China: The Cookbook by Kei Lum and Diora Fong Chan showed up. The husband and wife author team patiently outline the 33 regions and subregions of Chinese cuisine, acquainting us first with general descriptions like salty (the north), sour (the east), lightly sweet (the south) and "heart-clutchingly spicy" (the west), then delve into the culinary traditions and styles of each. I've learned tips that have improved some of my kitchen fundamentals like stock making and cooking with white rice, and also become more familiar with the art of the cleaver. — Stacy Adimando, Test Kitchen Director
I've been a fan of Vivan Howard's for a long time. I watch and re-watch all the episodes of her show "A Chef's Life" and even made friends drive three hours out of our way on a road trip so we could eat at her restaurant, Chef and the Farmer, in Kinston, North Carolina. Deep Run Roots sits on the side table in my dining room and looking at it makes me smile. The photos are beautiful and Vivian's stories and memories of the South are a wonderful read. I plan to cook everything in that book. — Matthew Taylor-Gross, Staff Photographer
The second book in Matt Goulding's "Deep Travels" series (the first is Rice Noodle Fish), this Roads & Kingdoms spin-off is how a travelogue should read. Personal, yet deeply observant, Goulding's latest recasts Spain as a country of many cultures with hyper-regional rituals and cuisines—a place meant to be explored intensely rather than grazed over like so many patatas bravas.
There are mini-portraits on paella-making matriarchs, explainers of Iberico pigs, anatomical profiles of iconic dishes like pulpo a la gallega, and tutorials on the proper way to drink Asturian cider. Goulding's deep dives aren't written like guidebooks, but take note: they're the best insider's guide to culinary travel you'll ever find. —Leslie Pariseau, Special Projects Editor
In Pâtisserie at Home, pastry chef Melanie Dupuis and food scientist Anne Cazor dig into the magic of French pâtisserie, which it turns out, isn't magic so much as it is science. Each recipe is immaculately laid out in a graphic, geometric spread with detailed annotations for the ingredients and techniques, bringing you from basics like a classic crème pâtissière all the way to crackling mille-feuilles and flaky pan au chocolat.
A section in the back of the book digs the into necessary ingredients, techniques, and building blocks (like a proper puff pastry) required for dabbling in the world of home pastry. Plus, it's just so dang fun to read. — Alex Testere, Associate Editor
The genius of Shake. Stir. Sip. is that it takes away perhaps the most cumbersome part of making cocktails, which is remembering how many ounces, half-ounces, quarter-ounces, and three-eighths of an ounce of what goes where. To get the pesky math out of the way, the book presents 50 recipes for drinks made in equal parts that any home bartender or cocktail enthusiast can add to their arsenal simply by remembering the ingredients (they can also be easily scaled up to large batches for parties).
Elegantly but simply photographed, it's a beautiful, user-friendly manual to keep in the kitchen or tucked away on a bar cart when you're hankering for cocktails both boozy, like an equal parts gin-chartreuse-vermouth Bijou, and refreshing, like a Sunflower, made with equal parts gin, lemon juice, St-Germain elderflower liqueur, and orange liqueur. Before you start shaking and stirring, consult the opening chapter of the book, which contains instructions for stocking the equal-parts bar, including the must-have and nice-to-have spirits, tools, and garnishes. And if you're looking for a more classically-oriented take on cocktail history and recipes, I recommend the late Sasha Petraske's Regarding Cocktails. — Dan Q. Dao, Deputy Digital Editor