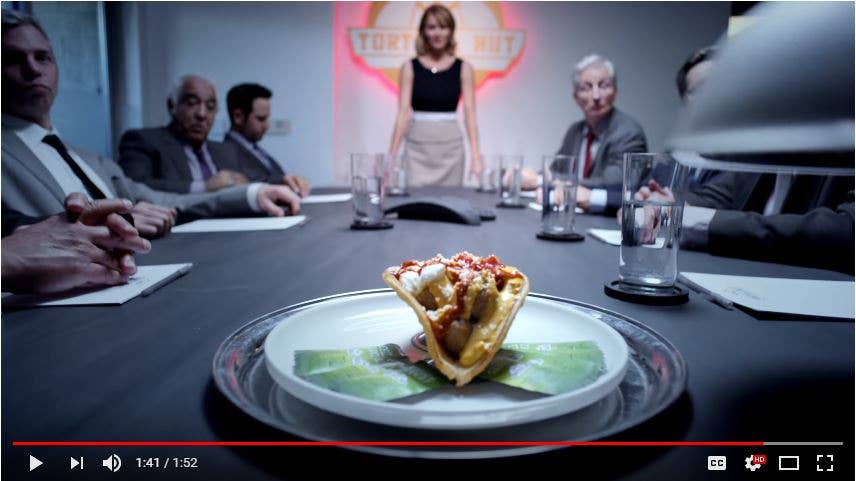 Culture
The Food Films We're Excited to Watch in 2018
Grab the (gourmet) popcorn and feast your eyes on these gastro-friendly flicks
The next best thing to eating food …well, it's cooking. But the third best thing to do with something delicious is to watch it on the big screen, and filmmakers have caught on to audiences hungry for movies about food: how it's grown, the people who make and serve it, and why we eat what we do (but maybe shouldn't). From vegan doomsday predictions to black magic as restaurant marketing, 2018 brings us all the food films we wish we could eat.
If Indiana Jones were a bumbling heir to a fast-food taco chain, the Holy Grail would be a pepper dish, according to this sweet romantic comedy. "Dumb white guy learns to cook from sexy Latina" might someday be its own genre, and this version, emblematic of the style, comes with plenty of the standard food-as-love innuendos and tantalizing pepper shots.
Eating Our Way To Extinction
Do we need to eat vegan to save humanity? That's the premise of this documentary about animal agriculture and the potential forthcoming apocolypse. After the filmmakers had a video on plant-based eating go viral—promoted by the likes of Leonardo DiCaprio—they decided to make a full-length film about climate change, the end of our species, and how it relates to meat-centered meals.
If Romeo and Juliet cared about the char on their crust, you'd end up with this romantic comedy, starring Hayden Christensen and Emma Roberts as lovers whose families own competing pizza joints. Plenty of big names round out the cast: Danny Aiello, Jane Seymour, and Alyssa Milano, along with our own favorite, pepperoni pie.
Restaurants tend to serve as the exciting background for sweet romantic comedies (see above), but this time things take a frightening turn. This film—whose star won "Best Actor" at last year's Northeast Film Festival Horror Fest—shows what happens when a restaurant owner makes a deal with a demon to drum up business, giving new meaning to "feeding the guests."
A low-budget comedy about two men whose gig delivering chocolate truffles to a violent gangster goes haywire when the wife of one thinks they're a gift.
The comedy tour lifestyle, it turns out, isn't the most healthful. So, when comedian Dave Stone learns he's going to have to make some serious life changes, he combines his research with his cross-country comedy tour. The resulting film, which includes appearances from famous comedian friends like Pete Holmes, Nikki Glaser, and Kyle Kinane, is a bit like the Omnivore's Dilemma as a comedy routine.