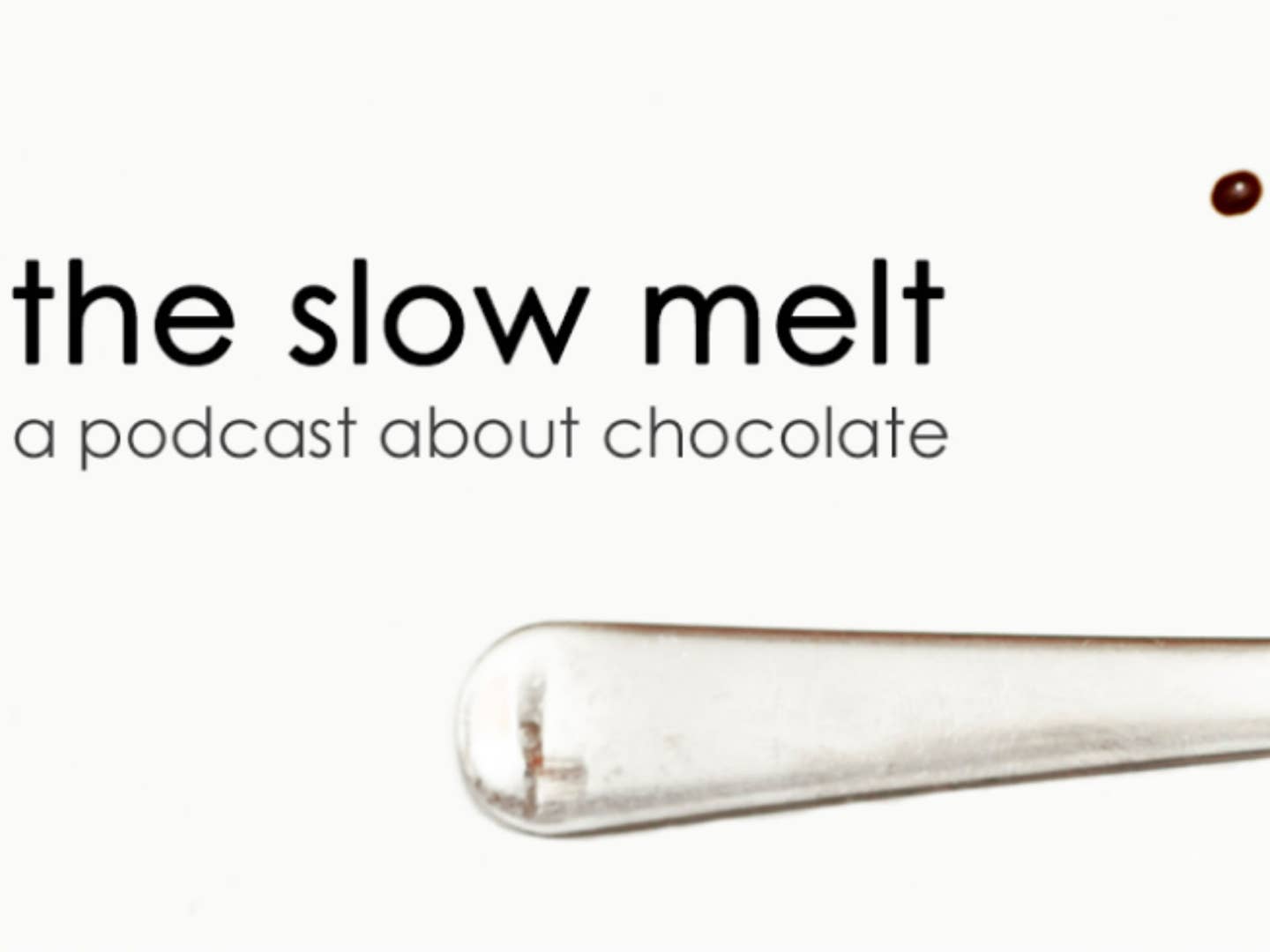 Culture
Meet the 2017 SAVEUR Blog Awards Finalists: 6 Great Food Podcasts
Essential listening on the cultures of chocolate, Southern food, cocktails, and beyond
The SAVEUR Blog Awards are here, and from a pool of tens of thousands of reader nominations we've selected 72 finalists in 12 categories. Now it's your turn to vote for a winner. Cast your ballot here early and often; you can vote as many times as you like by September 6th. Today: meet the finalists for our Best Podcast category, in their own words.
The Podcast: On The Sporkful, host Dan Pashman and his guests obsess about food to learn more about people. The show's in-depth series on race, culture and food—Other People's Food, Who Is This Restaurant For?, and Your Mom's Food—have included thoughtful and sometimes uncomfortable conversations about cultural appropriation, racial coding in restaurants, and the complications of passing culture on from one generation to the next. At other times, Dan has funny conversations with people like comic Kumail Nanjiani and MSNBC's Rachel Maddow, digs deep on food science, or takes calls from listeners about food-related marital disputes. Overall we say The Sporkful isn't for foodies, it's for eaters.
The Creator: Dan Pashman is the James Beard Award-nominated creator and host of The Sporkful podcast, which he launched in his living room in 2010 after spending 10 years as a news radio producer and reporter. Since then The Sporkful has gone on to become the #1 food podcast in Apple Podcasts. Dan is a regular contributor to NPR's Weekend Edition, WTF with Marc Maron, Christopher Kimball's Milk Street Kitchen, Slate's Culture Gabfest, and The Gist. He has also contributed to NPR's Planet Money and WNYC's Radiolab, and has appeared on The Today Show, Dr. Oz, and Beat Bobby Flay.
The Podcast: Racist Sandwich is a podcast that examines food and its intersections with race, class, and gender co-hosted by chef Soleil Ho and journalist Zahir Janmohamed. It was launched in May 2016 and is produced by Juan Ramirez. So far, we have released over 35 episodes on topics such as racism in Instagram food photography with Portland-based photographer Celeste Noche; food and femininity with Rutgers Professor Kate Cairns; the history of Filipino cuisine with the folks behind Filipino Kitchen; writing and identity with Pulitzer Prize winning author Viet Thanh Nguyen; fatphobia with activist Virgie Tovar.
The Creators: Co-host Soleil Ho currently runs a restaurant in Puerto Vallarta, Mexico. Her food writing has appeared in Taste Cooking, Bitch, On She Goes, and many others. She's also the co-writer of a forthcoming graphic novel, Meal. Co-host Zahir Janmohamed is a freelance journalist based in Columbus, OH. His articles have appeared in publications like The New York Times, The Washington Post, Newsweek, The Guardian. Producer Juan Ramirez is a multimedia producer based in Portland, OR. He was born in Mexico and raised in Los Angeles. As a former DACA recipient, he spends his free time helping undocumented students and families.­
The Podcast: The Slow Melt is the first podcast to explore the continuum of chocolate, using the "food of the gods" as the delicious lens through which to explore the world. From flavor and chemistry to conservation and social justice, the podcast highlights the people and places involved in the $100 billion chocolate industry, empowering listeners in 80+ countries to better understand the production of chocolate and more easily navigate the chocolate aisle. The show's Makers Series features a guided tasting of select chocolates directly from the people who create them. Listeners can hear—and taste—the stories behind the bar.
The Creators: The Slow Melt is hosted and written by Simran Sethi, a journalist and former visiting scholar at the University of West Indies' Cocoa Research Centre who spent five years on six continents investigating the places where foods, including chocolate, originated. She has visited multiple cocoa origins, studied chocolate making and the sensory analysis of cocoa, and reported on chocolate for outlets including The Wall Street Journal and Smithsonian. The podcast is produced by NPR veteran Shawn Corey Campbell and former chocolatier Katie Ranke.
The Podcast: The Southern Fork is a podcast that hosts kitchen chats with some of the most interesting voices in the culinary South. From chefs to farmers, bakers to brewers, pitmasters to cookbook photographers, they all have a story, and so we chat on location and I introduce listeners to the people passionately contributing to the Southern food scene. It's unscripted, sometimes a little explicit, but I always aim to get the story behind the plate. My goal is to connect, to encourage, to provide some knowledge, and to share some of the stories that inspire me so much in this culinary realm.
The Creator: Stephanie Burt grew up in Charlotte, NC, on good Southern cooking and lots of books. Her writing has taken her from the haunted halls of old mountain mansions to the white beaches of the West Coast of Florida, but these days, all things culinary fill her plate. Based in Charleston, SC, she writes for multiple publications, including Zagat, Extra Crispy, and Bake from Scratch, and since a pen and paper let her behind the scenes and in the kitchen, she created The Southern Fork podcast so others could meet the personalities behind the plate.
The Podcast: Being bar owners and drink enthusiasts, the creators of the Inside the Drinkers' Studio wanted to start a podcast where they focus on representing and putting their city on the map with local businesses such as bars, lounges, restaurants, local galleries, stores, etc. And of course to feature all of those people that work hard to make this city of El Paso a great place to live and have a good time, them being business owners, bartenders, chefs, politicians, TV personalities, etc. They focus on the person that they interview, what they like to drink and enjoy and what they are doing to help out this community and make it grow. They have attended GABF in Denver and are planning on going on tour in the near future to get to know other places and businesses.
The Creators: The idea for the podcast was born in a bar in El Paso, TX and started recording in May of 2016 with three of them: Rafael Martinez (Tech nerd) , Michelle Fierro (Bartender & bar owner), Juan Quintero (Bar owner, civil engineer) their main residency is at The Black Orchid Lounge, a bar in El Paso, TX (owned by Juan & Michelle) However, they are mobile and are able to visit breweries, bars, stores, etc. in order to interview and represent that such place and get more acquainted with the person being interviewed
The Podcast: Smart Mouth is a food podcast that explores the history of the weekly guest's favorite foods—like peanut butter with Brooke Williamson or dumplings with Scott Conant. We aim to tell the stories of the often unsung people who invented popular dishes, dismantle myths (no, Thomas Jefferson is not the culinary hero we're taught he is), and find out what strange things our guests ate as children.
The Creators: Smart Mouth is the creation of host Katherine Spiers, the food editor at L.A. Weekly and a food anthropologist—the latter is a title she gave herself. She's been writing about food for over a decade now, so it was time to switch it up and start talking about it instead. She's supported in podcasting by Michelle Lanz, a producer on the Southern California Public Radio show The Frame. They both went to UCSB and worked together at the LA Times and KCET.