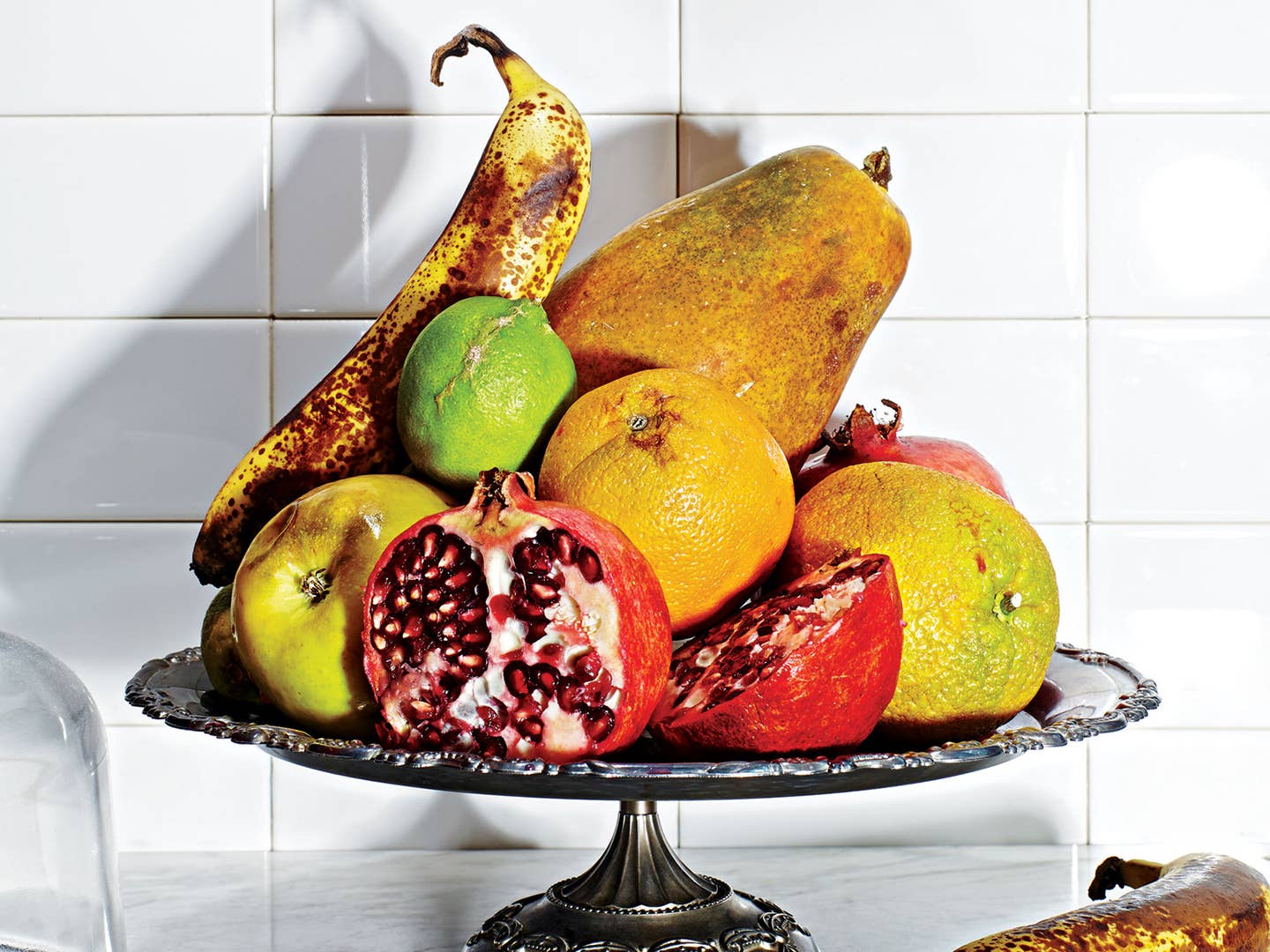 Recipes
Don't Throw That Out! Ten Delicious Recipes To Prevent Kitchen Waste
In honor of Earth Day, cook with what you'd normally throw away.
We throw away far too much food: up to 40 percent of what we produce for human consumption in United States ends up in landfills. Nearly one-third of the food produced for human consumption is wasted each year. That's enough to feed 2 billion people—double the number of undernourished people around the world! And while the battle against food waste isn't limited to a holiday, we're taking this Earth Day to provide some actionable—and delicious—ways to confront the problem.
Here's the thing: Food waste takes many forms. It's left to rot in the fields, bruised and ugly produce is discarded for purely cosmetic reasons, grocery stores carry too much inventory...sadly, the list goes on. But we're guilty at home, too—and we're not just talking about that bag of spinach left to get soggy in the fridge. We eat beet, carrot, and radish roots, but not the greens. We have an orange for breakfast and mindlessly toss the skin in the trash. But those discarded bits could be the secret weapon in your next favorite recipe. Chopping a bunch of carrots for a roast? Make carrot top pesto. Stuck with a bunch of bruised bananas? We have a silky banana-chocolate pudding for that. That pile of citrus peels? Candy the lot of them and add to cookies, cakes, or cocktails. Even duck skin and leftover bacon fat deserve a place on the sustainable table. Here are some of our best recipes to reduce food waste at home, so you can celebrate Earth Day with delicious (and environmentally-friendly) results.
Don't discard your sourdough discard.
Save that liquid gold (aka leftover bacon fat) for baking and frying.
Give bruised or lightly shriveled vegetables a second act by roasting.
Blitz feathery carrot tops into a fragrant pesto.
Smash leftover cheese into a punchy French spread.
Crisp duck (or chicken!) skin in its own fat for added crunch.
Simmer citrus peels in sugar syrup.
Purée bruised fruit for an icy sweet treat.