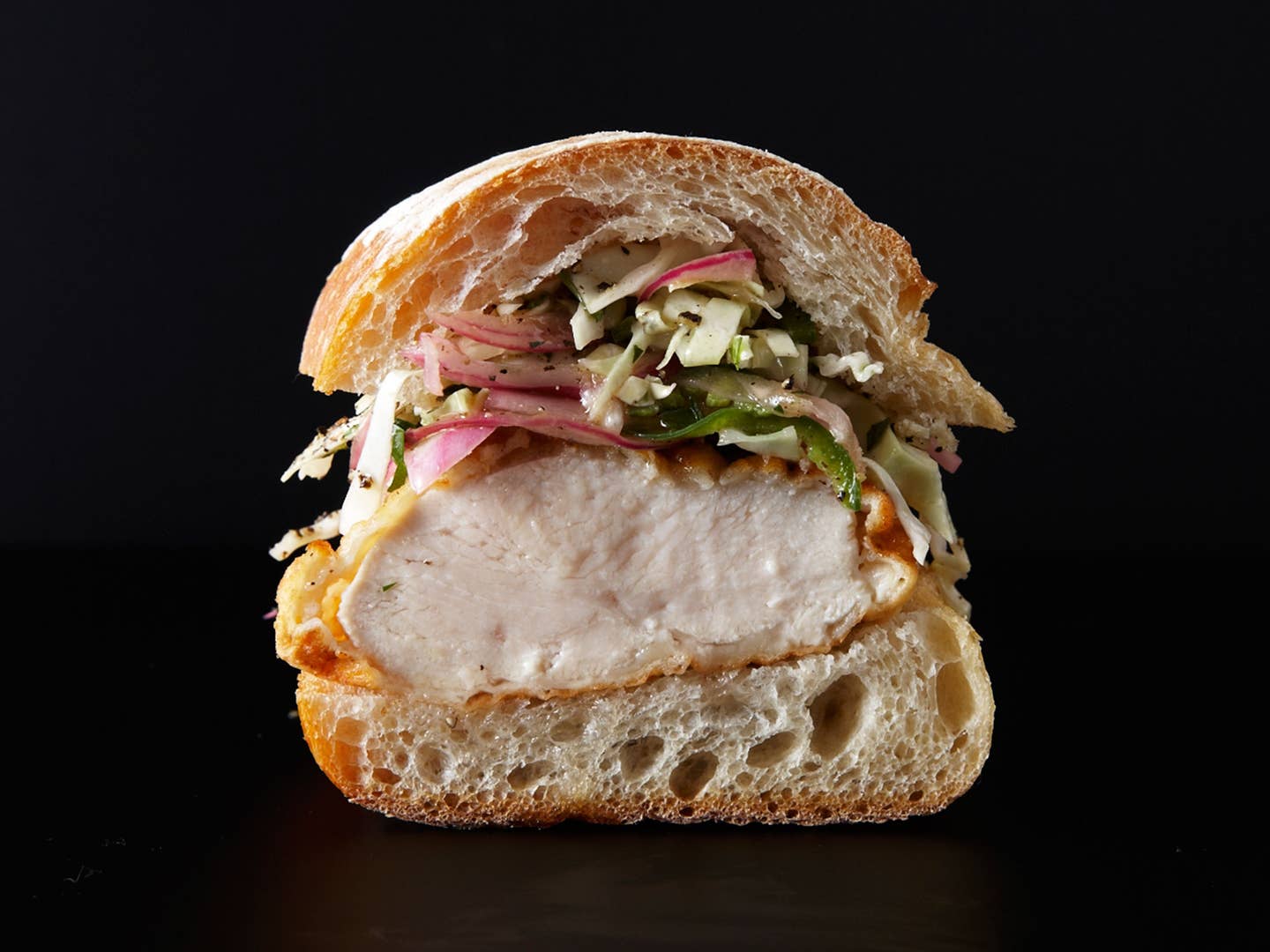 Techniques
How to Make Our Favorite Fried Chicken Sandwich
Bakesale Betty's in Oakland makes a perfect double-dredged, buttermilk-enhanced sandwich, and we think you really ought to make one
There's nothing that quite beats the comforting crunch of a fried chicken sandwich, and Oakland's Bakesale Betty makes one of the best. It's a Southern classic with a twang of buttermilk in the dredge and a crisp slaw on top to add some freshness.
About that slaw: it has a bit of jalapeno and the dressing is based on vinegar, not mayo, so it's tart and bright. Make extra to serve as a salad on its own. As for the chicken, if you're new to frying at home, the temperature of the oil is important. A few degrees over the target temperature can turn even the juiciest chicken dry. So equip your pan with a deep-fry thermometer for best results.
And people, don't neglect the roll. The ciabatta roll, to be specific, which has the perfect balance of chew and crust. Because the best chicken sandwich is nothing without good sandwich bread.