Where to Buy Real Deal Hatch Green Chiles Online
Top-notch sources for the famously finicky flame-licked pepper.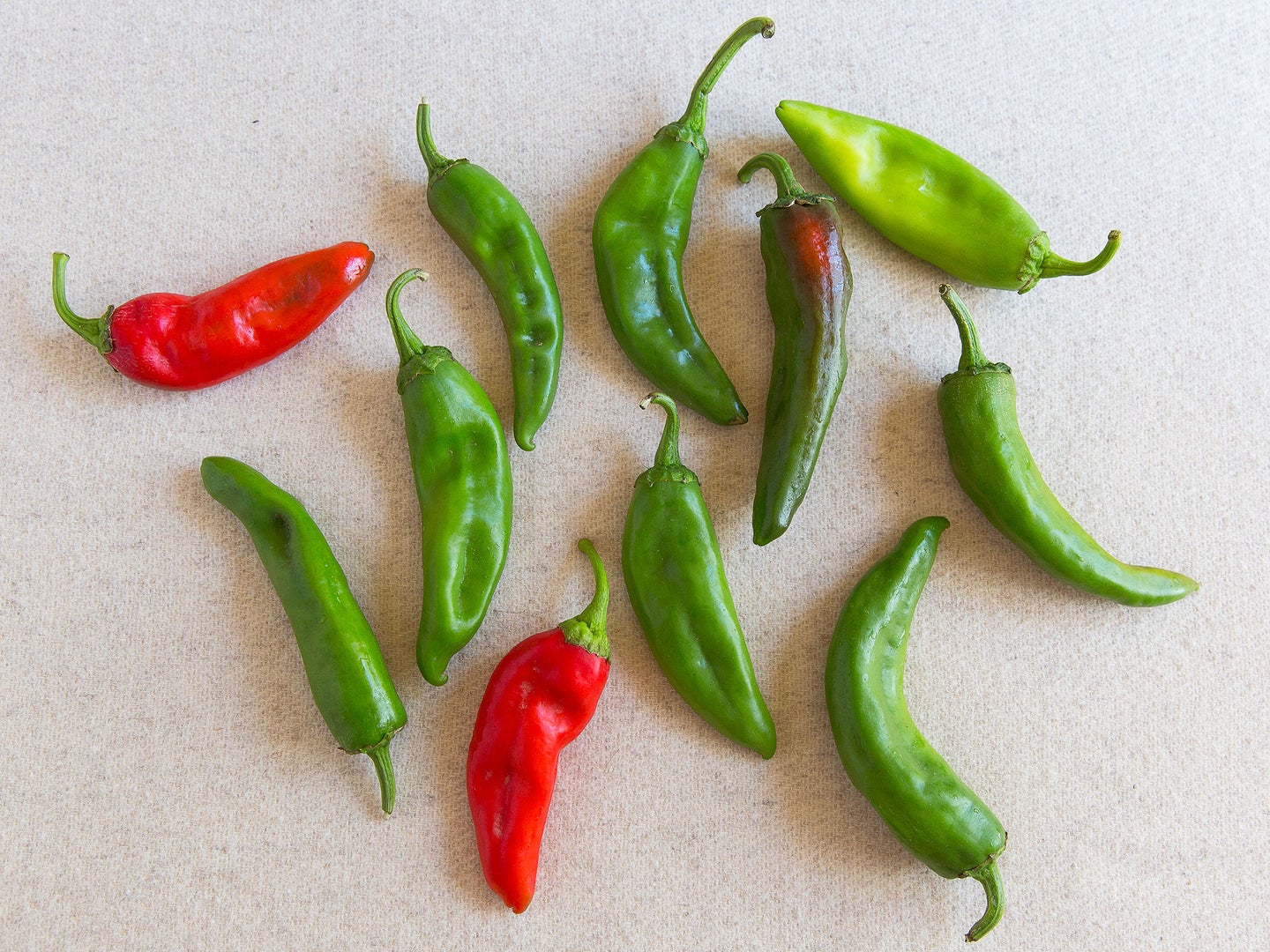 We may earn revenue from the products available on this page and participate in affiliate programs.
For fervent fans of New Mexico's famed Hatch chile, no other pepper will do. The fire-roasted capsicum's measured heat, fruity flavor, and gentle twang are an essential ingredient in New Mexican cuisine and throughout the Southwest, from salsas to burgers to enchiladas.
But finding genuine Hatch chiles outside the Land of Enchantment can be a bit of a challenge. Which is why we asked chef, cookbook author, and Hatch chile connoisseur David Tanis for his favorite sources. Here's where to start your own chile hunt.
Read More: "Inside New Mexico's Green Chile Obsession"
Zia sells jars of roasted, peeled, and diced Hatch chiles and salsas year-round at Whole Foods and at local specialty markets. During Hatch harvest season (August through October), the company also hosts Hatch chile-roasting events and offers freshly roasted chiles at various locations nationwide. Get Zia Hatch Chile Sauce »
---
Preston Mitchell is a fourth-generation Hatch man, and his online store is a go-to destination for fresh, frozen, and even freeze-dried Hatch chiles. Get Fresh Hatch Green Chiles »
---
In addition to frozen green chiles, Hatch Chile Express also sells chile seeds for planting in your own garden and decorative dried red chile ristras. Get Handpicked Hatch Chiles »
---
Flame-roasted green chiles straight from the valley are just the start at 505 Southwestern. The peppers make their way into their jarred salsas, sauces, and even into their queso dips. Get Flame Roasted Green Chile »
Watch How Founder of Zia Green Chile Company Harvests the Peppers in New Mexico