Towels are serious helpers in the kitchen. Sure, they're excellent hand dryers, but they're also great in a pinch for a quick cleanup, as an impromptu oven mitt, or as a makeshift lid to keep fresh baked goods warm. You can also use kitchen towels to cover proofing dough, fold them into a trivet, or throw one over your shoulder or tuck into your apron while cooking to stay prepared. And when your kitchen lies dormant, they can add color and personality to the room.
MEEMA Dish Towels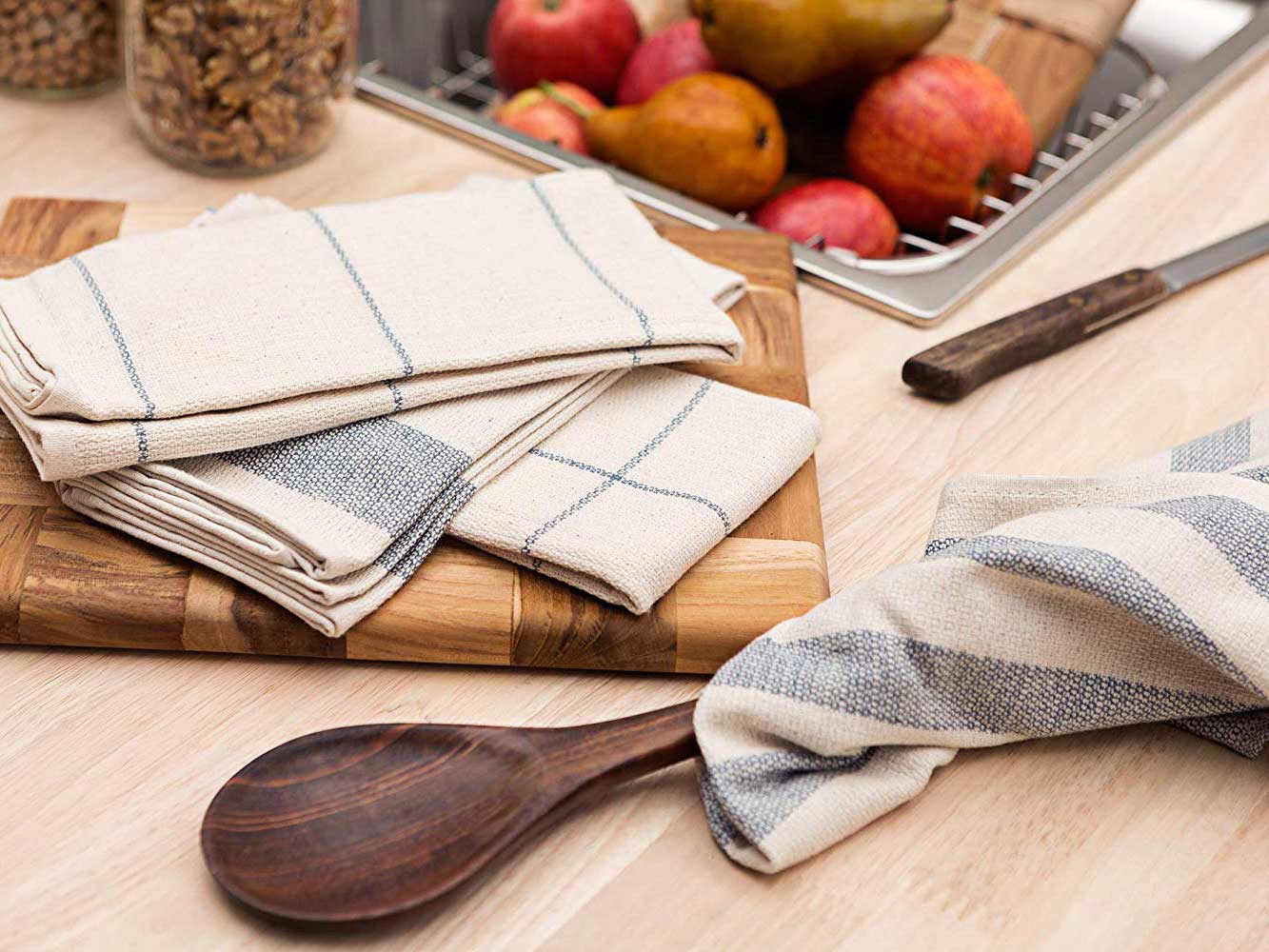 Thoughtfully designed, consciously sourced, exceptionally crafted.
Check Price
Hand towels can save water. This set by MEEMA, which partners with the Denim Project in Guatemala, is made with upcycled denim and cotton. Not only are the patterned, 100%-cotton towels super absorbent and durable, but they also serve as a great statement piece for your kitchen.
LinenMe Provence Linen Hand Towels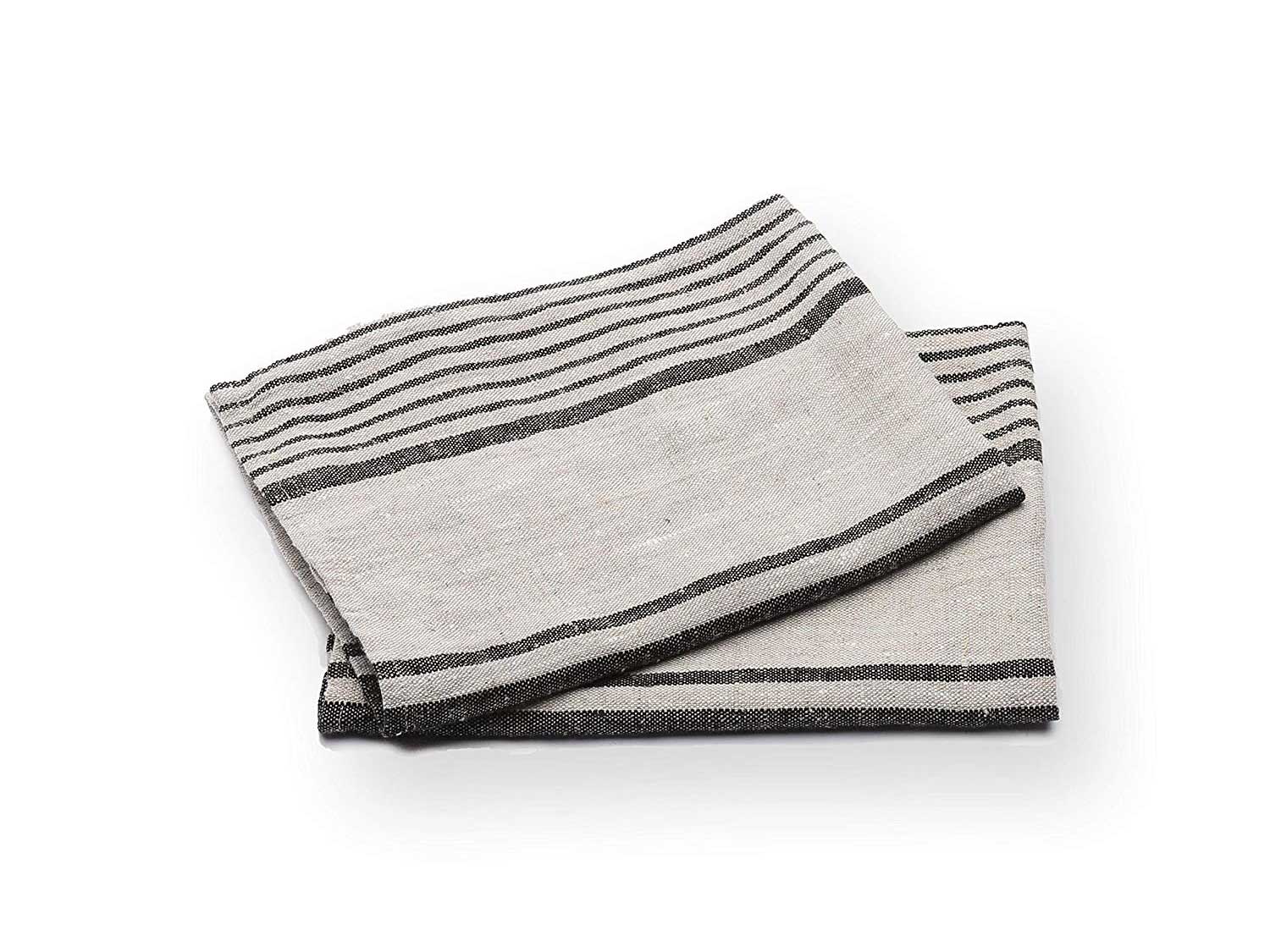 Sturdy enough to be thoughtful, and chic enough to stand out. Amazon
Check Price
Seeking kitchen towels that are 100% linen and look beautiful? Look no further than this chic set from LinenMe that will get you drier, quicker. Bonus: With every wash, these made-in-Europe towels take on an even subtler vintage patina.
Ahenque Turkish Tea Towel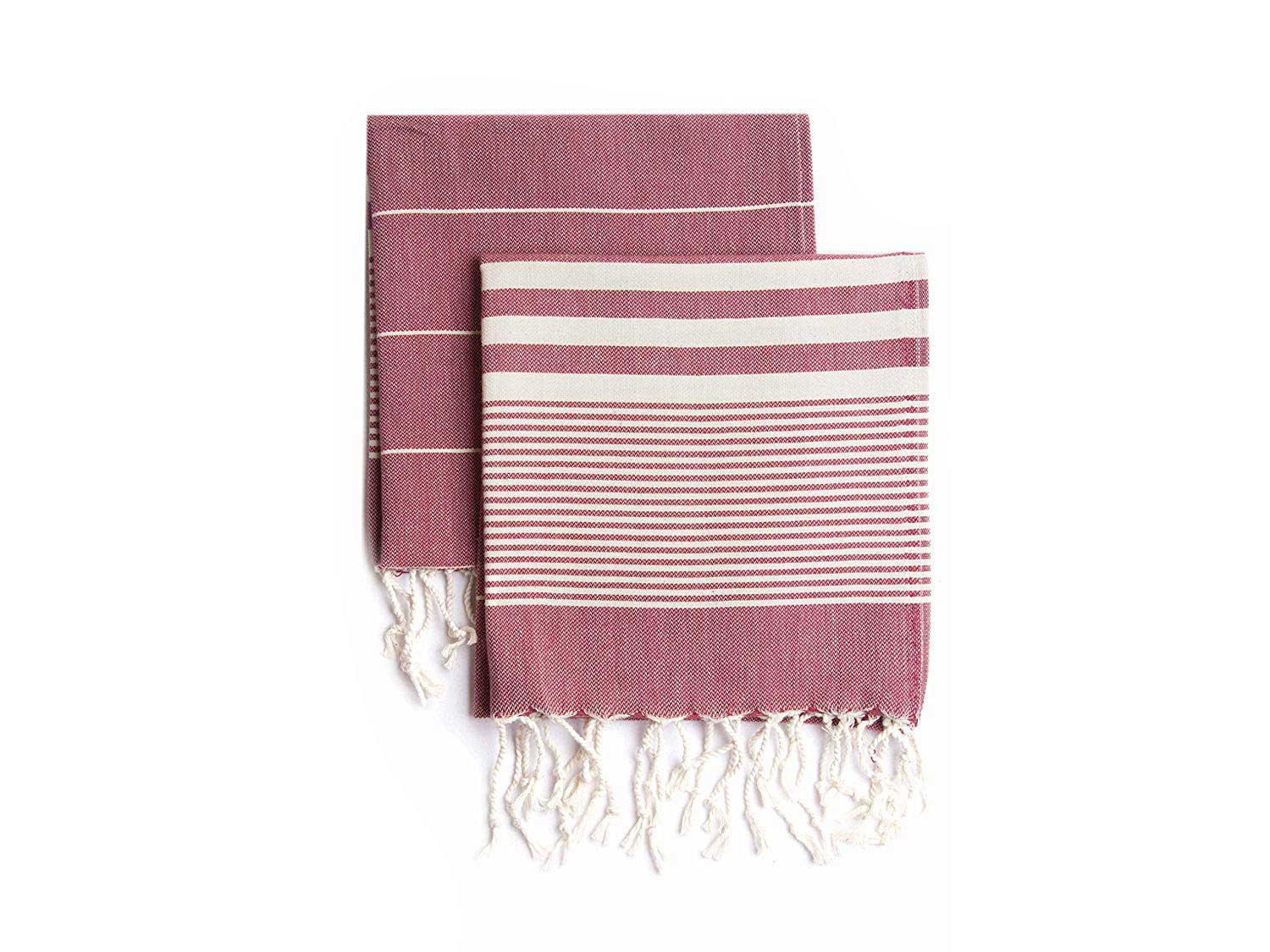 Craftsmanship passed from generation to generation. Amazon
Check Price
The traditional hand-woven method used by Turkish artisans to make these Ahenque hand towels gives them sturdy yet light feel. They're 100% natural cotton, eco-friendly, and surprisingly absorbent. Another welcome surprise: the soft texture gets even softer as you wash them. Choose from 11 different colors, including navy blue, red, grass green, and sunny yellow.