32 Vegetable Soups to Make You Feel Like a Million Bucks
These hearty, nutritious, and soul-warming bowls will help you thrive through the chilly months and beyond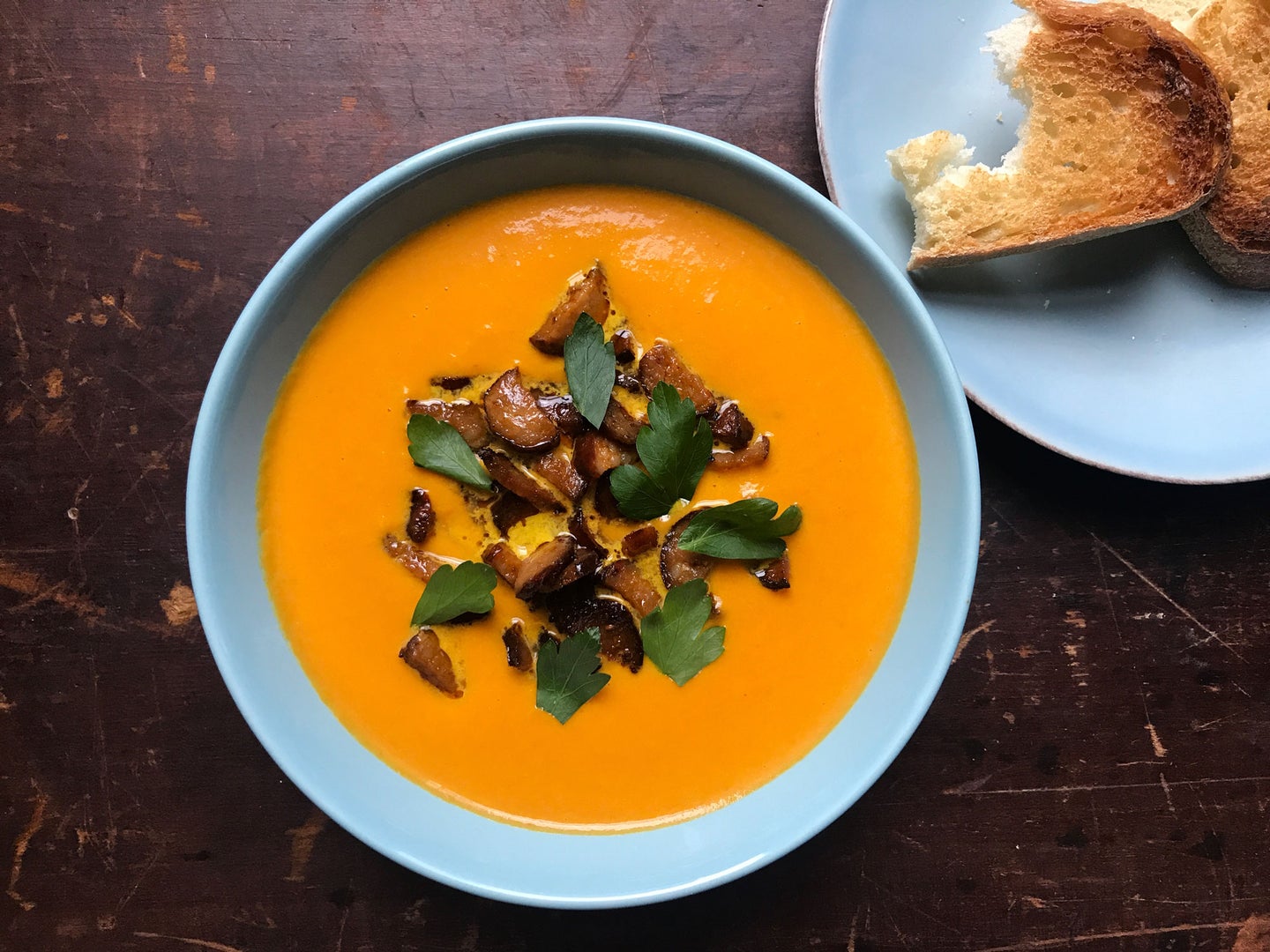 Cold weather isn't all bad: That (seemingly relentless) chill in the air does also mean that soup season is upon us. Whether your family is a lover of chunky or smooth styles, or prefers colorful or rustic, soup is always a crowd-pleasing meal that comforts everyone as much as it fortifies us.
For all it's one-pot simplicity, a properly made soup can be a well-rounded meal in a bowl—especially when it's vegetable-based. (This is true whether you're cooking with an Instant Pot, a slow-cooker, or just your favorite Dutch oven A fortified vegetable broth or homemade stock, loads of veggies and beans, and satisfying grains take the center stage in these vegetable-forward winter soups, and meat just plays the occasional supporting player.
And we're not just talking about minestrone recipes. When it comes to inspiration, we've looked everywhere from Mexico to Japan to Provence. Filled with everything from mushrooms to kale to carrots and chickpeas, these beloved bowls have everything we're craving.