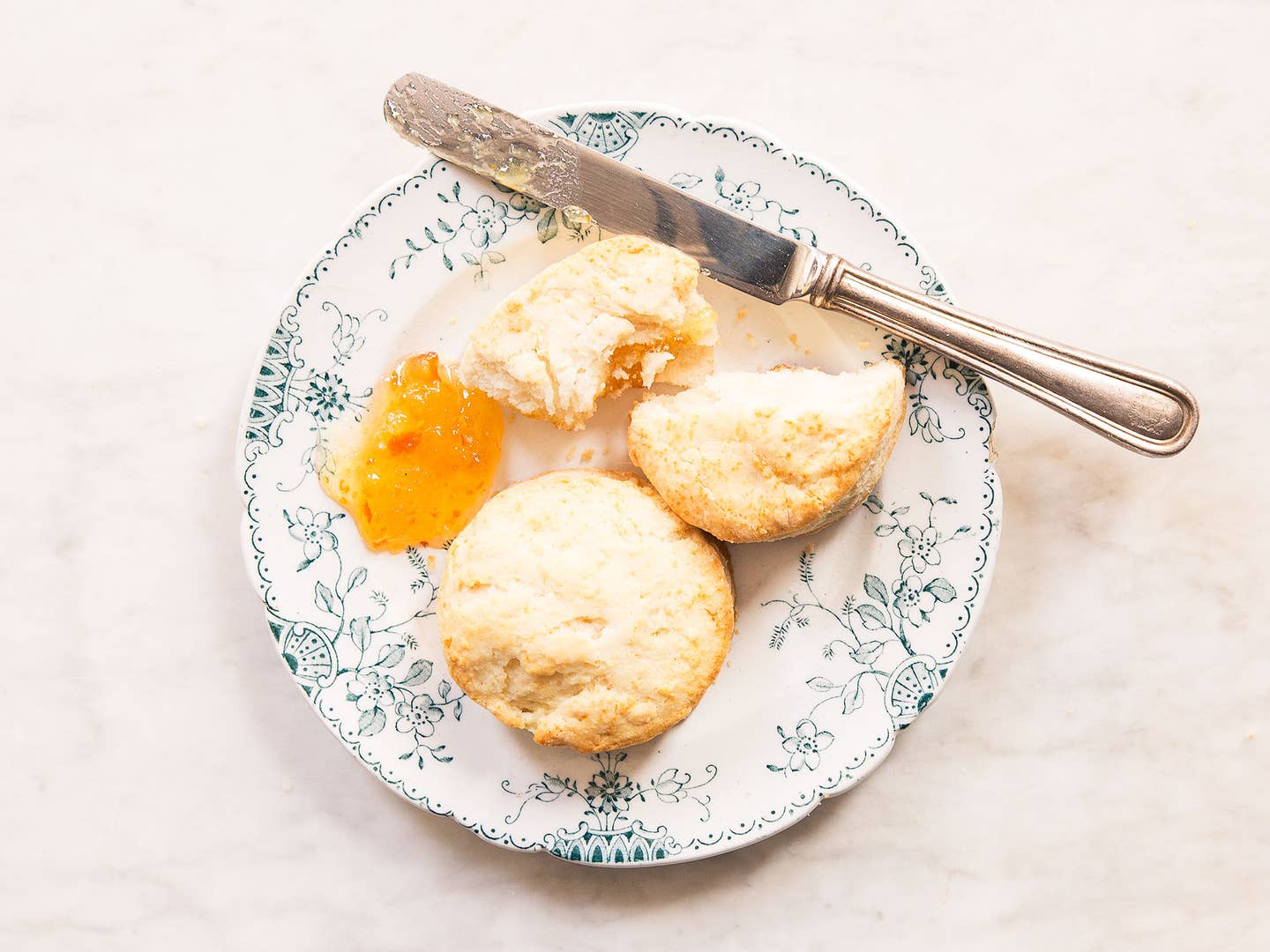 Recipes
8 Biscuit Recipes for Better Mornings
Nail your biscuit basics and make towering breakfast sandwiches
There's no wrong way to eat a comforting, warm, oh-so-buttery biscuit in the morning. As a sandwich, with gravy, or with just a smear of (yet more) butter, it's the perfect indulgence to start your day.
Brothers Mason and Will Hereford took us on a tour of the [Virginia country stores] that were like second homes growing up. Mason, who now runs oddball New Orleans sandwich shop Turkey and the Wolf, developed this recipe in tribute to the Piedmont Store. It features seared bologna, a seriously fluffy biscuit, and some of the best honey mustard we've ever tried.
This biscuit recipe from writer Liz Smith was one of the late Nora Ephron's favorites; it was included in Ephron's memorial service program.
This classic oyster stew from Justin Devillier, the chef of La Petite Grocery in New Orleans, is packed full of Swiss chard and flavored with smoky ham and absinthe, which perfumes each steaming bite with an enticing note of licorice. The buttermilk biscuits on top are just as delicious cooked separately and slathered with butter and honey. Get the recipe for Oyster Pie with Buttermilk Biscuits »
Essential to any Southern breakfast, flaky buttermilk biscuits in thick sausage gravy are a delicious start to the day.
Instead of plain dinner rolls, we like to serve these fluffy biscuits, fragrant with rosemary and thyme. This recipe first appeared in our November 2011 issue along with Linda Monastra's story True Harvest. Get the recipe for Honey and Herb Biscuits »