Techniques
The Secret to Buying Kitchen Tools You Never Outgrow
Why we're shopping for only one color in our kitchen equipment this year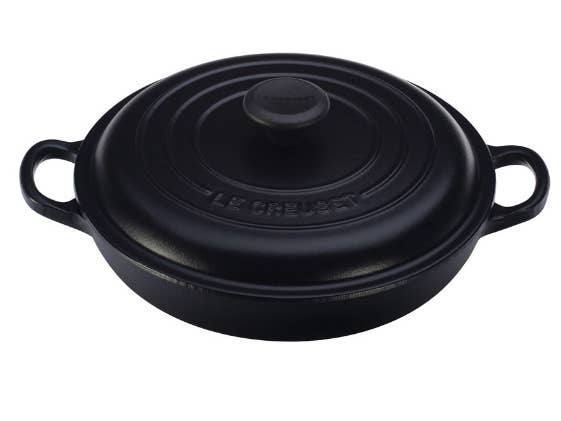 The best kitchen tools are ones that you buy only once, then never have to buy again. Even better than that, our dream kitchen products are those that only get more lovable with age. (Think cast iron skillets, quality stockpots, or favorite knives.) The problem is, we so often get swept up in style trends that inevitably bleed into the kitchen space. Then these tools, usually brightly colored or cheaply made, inevitably go out of style.
As the kitchen design community seemingly catches on, the tide has turned—temporarily at least—toward neutral kitchen equipment and decor. But not all neutrals are created equal. There's white, which is safe in theory, but inevitably colors and wears after use and over time. Or gold and silver, which come into kitchen fashion from time to time, and then end up looking painstakingly retro as soon as they fall out. (Many shiny gold kitchen tools, especially—which are usually only coated in the color—also chip, dull, or fade.) Wood is good, except that light wood and dark wood go in and out of style as fast as any color does.
Our theory of buying everything in our kitchen black led to some surprisingly beautiful finds in some surprisingly quality materials. It also means less visible staining (hi, oven mitts and aprons) and less worrying about matching what else is in the kitchen, since black matches everything. Here's what's on our list for goods we can potentially keep until our kitchens, well, go dark.