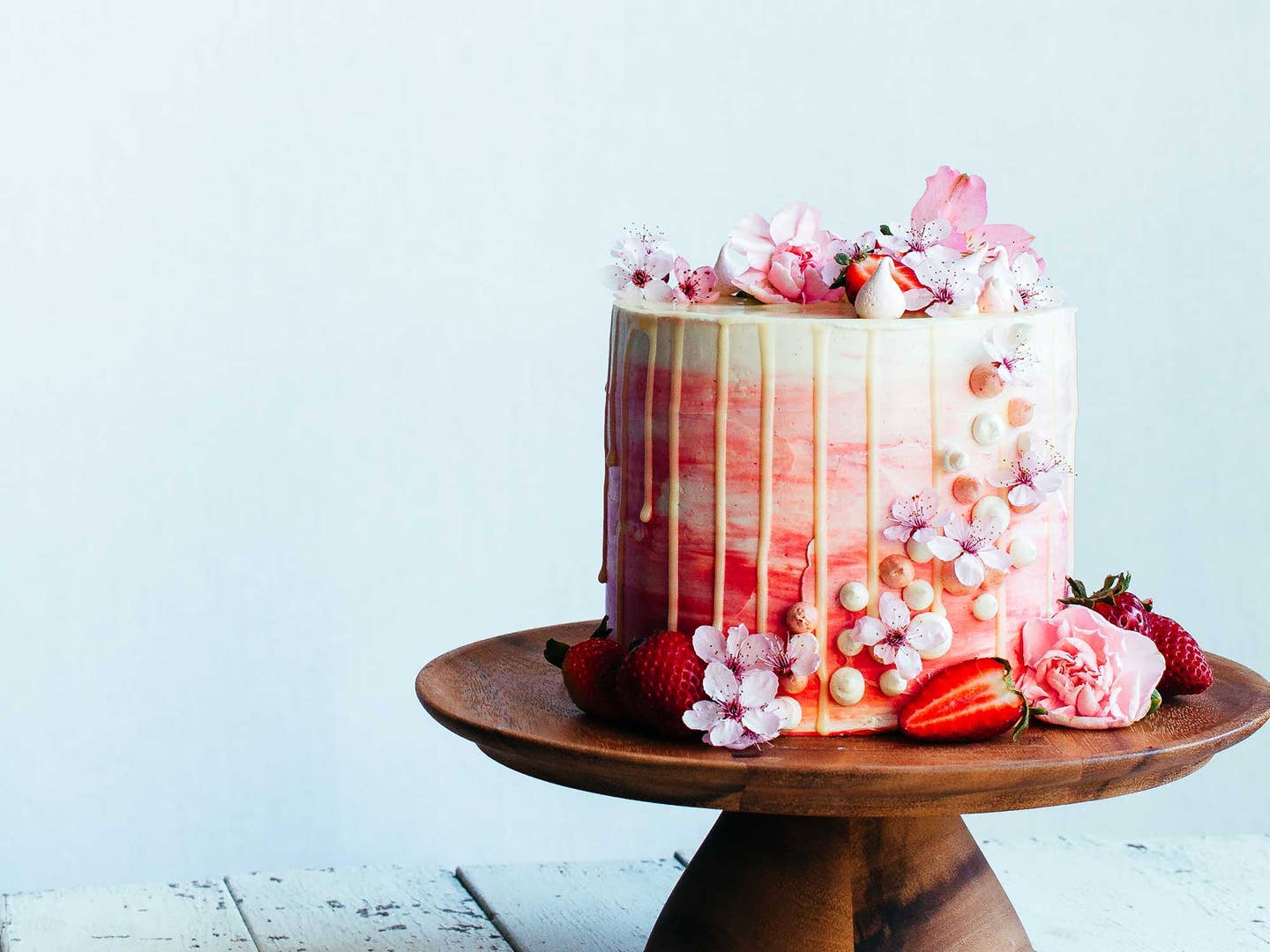 Culture
Meet the SAVEUR Blog Awards Finalists: 6 Outstanding Baking Blogs
These nominees have everything from beautiful cakes to all kinds of quirky cookies
The SAVEUR Blog Awards are here, and from a pool of tens of thousands of reader nominations we've selected 78 finalists in 13 categories. Now it's your turn to vote for a winner. Cast your ballot here early and often; you can vote as many times as you like by August 31st. Today: meet the finalists for our Best Baking & Sweets award.
Cakes, cookies, cupcakes, and lots of chocolate—that's what you can expect from this year's batch of Best Baking and Sweets bloggers. Their drool-worthy photos of delicious sweets give us a serious sugar craving, and their recipes make it easy to bring these desserts to your home kitchen.
The Blog: Linda Lomelino, the blogger behind Call Me Cupcake, was looking for a creative outlet when she discovered her passion for baking in 2009. She knew for a fact that eating cookies was already one of her passions. As a picky eater, she had always turned to dessert. Soon she discovered that taking pictures of cookies and other sweets was something she also loved. Her mission with the blog is to create an environment where her visitors will feel all warm and fuzzy inside, and hopefully be inspired to run into the kitchen and bake something delicious.
The Blogger: Linda Lomelino is a baker, photographer, and cookbook author of four books, based on the Swedish west coast. She loves coffee, baking, and photography (obviously), and she's very inspired by the seasons and nature in general. She thinks Swedish summers are the best, when it doesn't rain for several weeks straight.
The Blog: Hint of Vanilla features desserts that are a bit more challenging than the usual home baker is used to. As a professional in the industry, blogger Megan Voigt tries to push herself to make difficult things for the blog so she can grow and learn more. It's a place where she experiments with flavors or techniques, or just to try something that she has always wanted to try. Voigt wants to inspire people to bake more than just cookies and muffins, to get out of their comfort zone and push themselves as well.
The Blogger: Megan Voigt is a pastry cook at Hawksworth Restaurant in Vancouver, Canada, who spends her down time trying new recipes or perfecting classic techniques that she's learned over the years in the industry.
The Blog: Butter & Brioche takes a decadent, honest, and traditional approach to cooking—in particular, French baking. The blog features a collection of sweet recipes that weave tales of truth, of happiness, and love. It also features recipes that helped blogger Thalia Ho overcome life's darkest struggles and to finally heal. It's a blog about beauty and pleasure, letting your thoughts run wild, and using food as a means for human connection; to unite in a shared food history; to bring joy and evoke feeling in as many lives as possible. Baking can do that, it holds a therapeutic power like nothing else.
The Blogger: Thalia Ho is a self-taught baker, recipe developer and blogger from Brisbane, Australia. You'll find her baking, always. Traveling, often. And with a glass of rosé, regularly. She'll always be down for a second slice of something sweet too. Outside of the kitchen, she's a law student, although that's currently been put on hold so she can pursue this dream of full-time blogging and creating. Because, let's face it, who wants a 'real job' when you can spend your days playing around (and eating) copious amounts of butter and sugar?
The Blog: In a world that seems to constantly search for the fastest way to do everything, L'Ultima Fetta was created to illustrate the time and patience needed to get the best baked goods, and it works to help readers get closer to the secrets of what makes a perfect pastry.
The Blogger: Lucia Carniel went through a number of career possibilities when she was young, considering everything from becoming a florist to becoming an actress, but baking is the one thing that has been a constant in her life.
The Blog: While once written solely by Dana Cree about her adventures in the pastry department of Blackbird in Chicago, the Pastry Department now has many voices and explores pastry departments across the country. With much of the focus in restaurants on the Savory side, we write here to open a window into our departments, often left invisible, in the hopes of connecting our niche profession, which is always rigorous and demanding, but always filled with the sweetest things. The Pastry Department is dedicated to those working in professional restaurant pastry departments, but we hope everyone interested in our work will follow along.
The Blogger: A Seattle Native, Dana Cree currently resides in Chicago where she holds the Executive Pastry Chef title for much lauded The Publican brand. Her work in pastry kitchens has earned her the Jean Banchet Pastry Chef of the Year award in 2015, and nominations for the James Beard Foundation's Outstanding Pastry Chef in 2014 and 2015. Cree writes a regular columns for Chefs Feed, and Lucky Peach and her forthcoming book, Hello My Name Is Ice Cream: The Art and Science of the Scoop, is due for publican by Clarkson Potter in spring of 2017.
The Blog: When blogger Jack Volpi was laid off from his previous job, he started baking as a way to pass time. 100 Cookies was a challenge to himself to see how many different kinds of cookies he could make. His approach to baking, though, is inspired by his Italian grandma. She's a no-frills bird and is always happy to improvise. He tries to make baking as fun as possible and hopes his blog reflects that. As of right now, he's on #45. He's getting quite fat doing this, so the next blog will likely be 100 Vegetables.
The Blogger: Jack Volpi is a 39-year-old Columbus, Ohio gay who started baking as a way to fill the days while he was unemployed last year. He went to Northwestern (go Cats! Meow!) and also OSU (two degrees!). He works in marketing for a real big company. When he's not baking/eating cookies, he's traveling and writing a movie about Benjamin Franklin's doctors appointments. His Instagram account is @jacktivities.