Recipes
Brûléed Italian Plums with Armagnac Custard
Serves

serves 4

Cook

25 minutes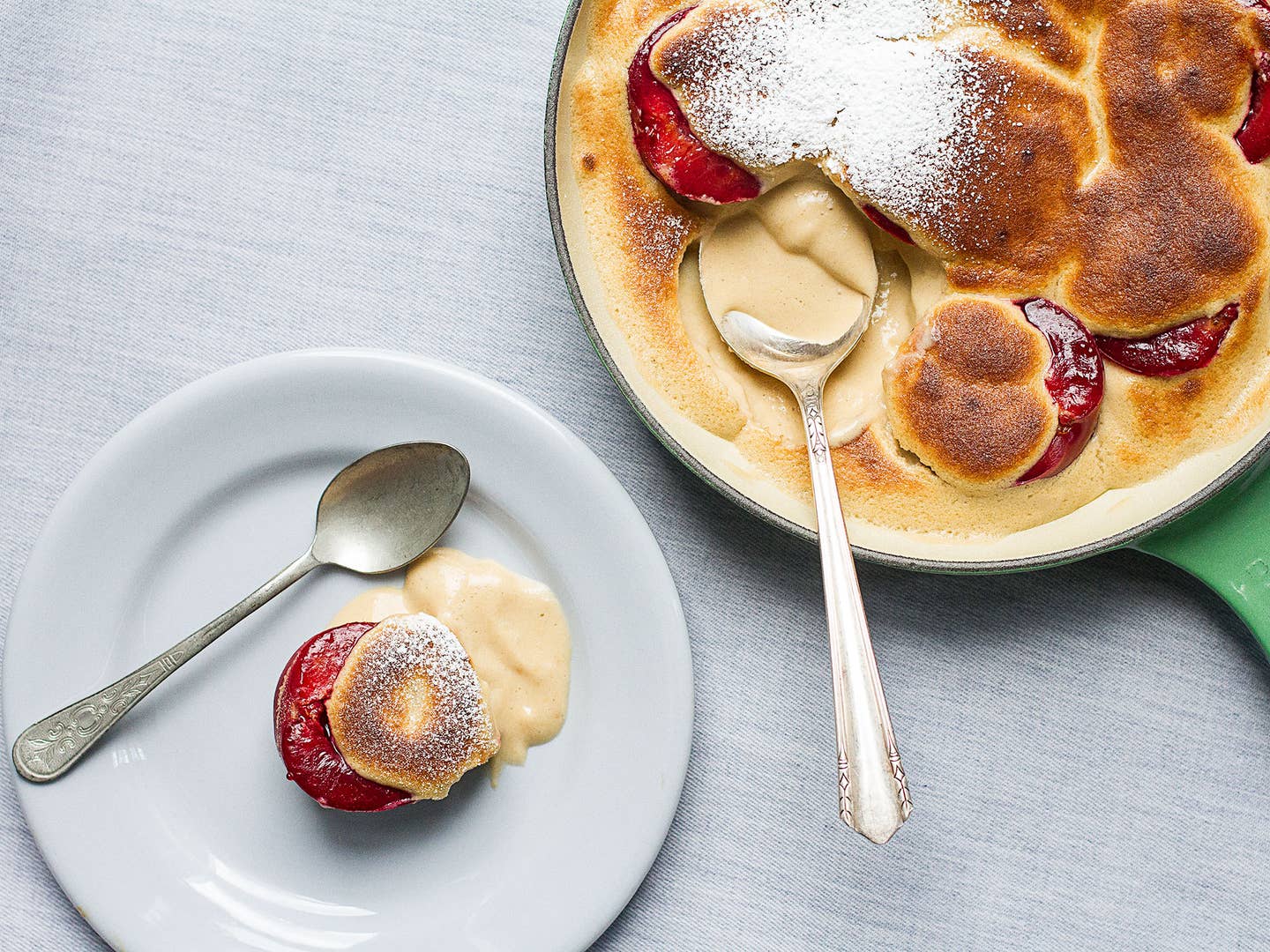 Warming, caramel-scented Armagnac custard bathes fresh, barely-cooked Italian plums in this quick, simple dessert.
Ingredients
6 tbsp. granulated sugar
2 large eggs, separated
2 large egg yolks
1⁄2 cup Armagnac
1⁄2 tsp. kosher salt
1⁄4 tsp. vanilla extract
4 Italian plums, halved and pits removed
Confectioners' sugar, for dusting
Instructions
Step 1
In a small saucepan, whisk 4 tablespoons granulated sugar with the 4 egg yolks and then stir in the Armagnac and salt. Place over medium heat, and cook, stirring constantly, until the custard is thickened, about 8 minutes. Remove the custard from the heat and stir in the vanilla.
Step 2
In a large bowl, whisk the 2 egg whites with the remaining 2 tablespoons granulated sugar until they hold soft peaks. Scrape the whites into the custard and fold until evenly combined.
Step 3
Heat the broiler. In an 8-inch round baking dish, arrange the plums cut side up and broil until heated through and beginning to brown, about 2 to 3 minutes. Remove the dish from the broiler, spoon the custard over and around the plum halves, and return to the broiler until the custard turns golden brown, about 2 minutes.
Step 4
Dust the plums and custard with confectioners' sugar and serve hot right from the dish.