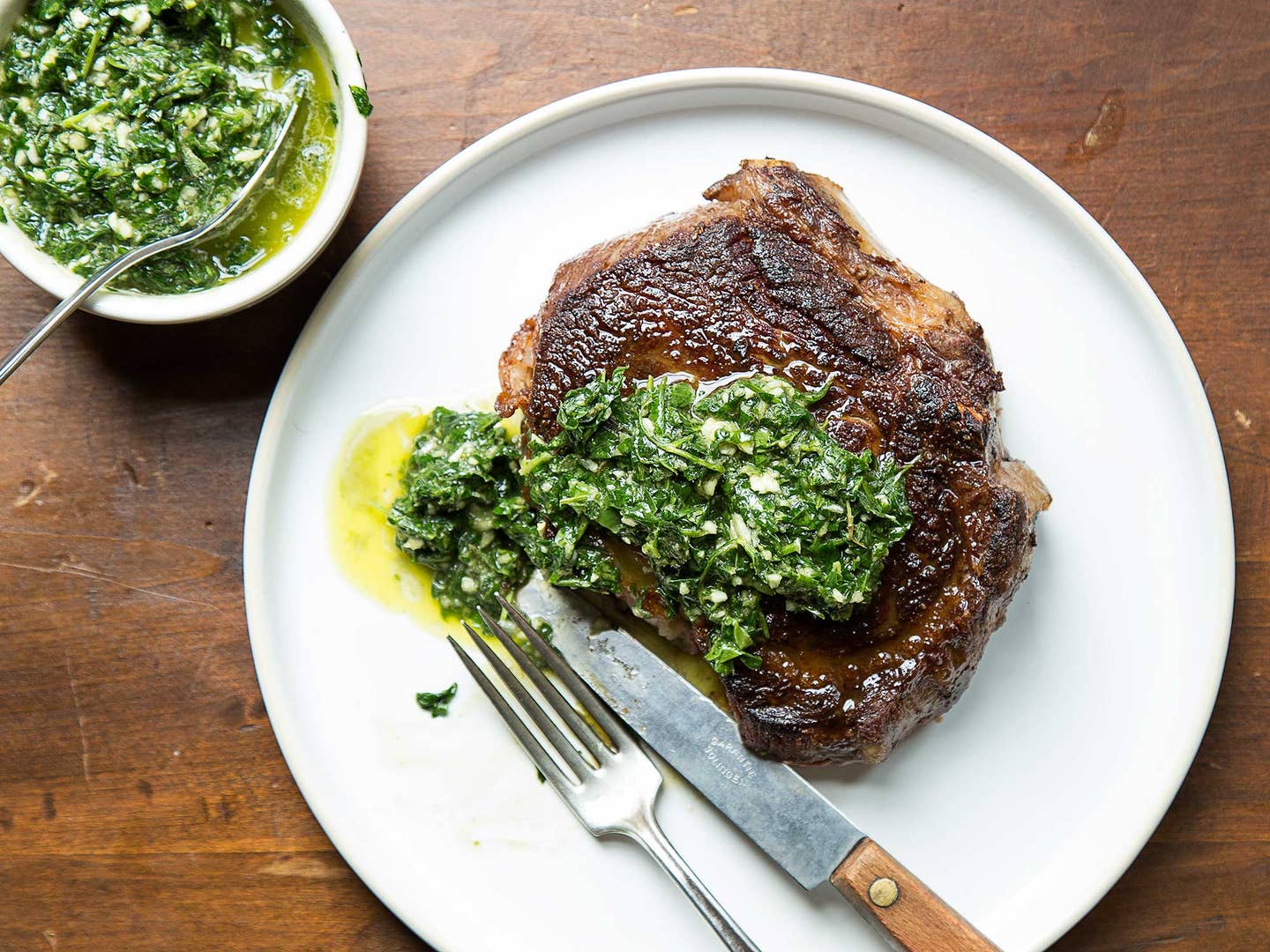 Recipes
Make Chimichurri Your Go-To Spring Condiment
Pesto's fine and all, but this tangy green sauce goes on everything from toast to steak
This coming weekend marks the first day of spring, and for most people that means getting all excited about new produce, but I find myself loading up on protein. The nicer weather makes me want to grill steaks and chicken outside (or on the stovetop), and I prefer to season my meat simply, with only a crap-load of salt. But I do like a nice dressing to accent it, and I find myself oftentimes veering towards chimichurri.
Everyone has a go-to condiment, and come spring, most people go crazy for pesto. But pesto's too creamy and cheesy for my liking, especially when it comes to grilled meat and vegetables. Enter chimichurri, which is even easier to make and just as versatile.
Chimichurri is a tangy green sauce that hails from Argentina, and it's little more than a mixture of herbs (cilantro, parsley, and oregano), garlic, oil, and vinegar. A pinch of chile flakes is a nice addition for some heat. And once you have it, you can—and should—put it on everything. It takes five minutes in the food processor and is my go-to sauce for grilled meats and vegetables. Slather it on toasted bread. Serve it on my other favorite dish, polenta, for a crowd-pleaser in no time at all. And make this steak tonight. Or tomorrow morning for breakfast with a fried egg on top.
Video: How to Pan-Sear the Perfect Steak