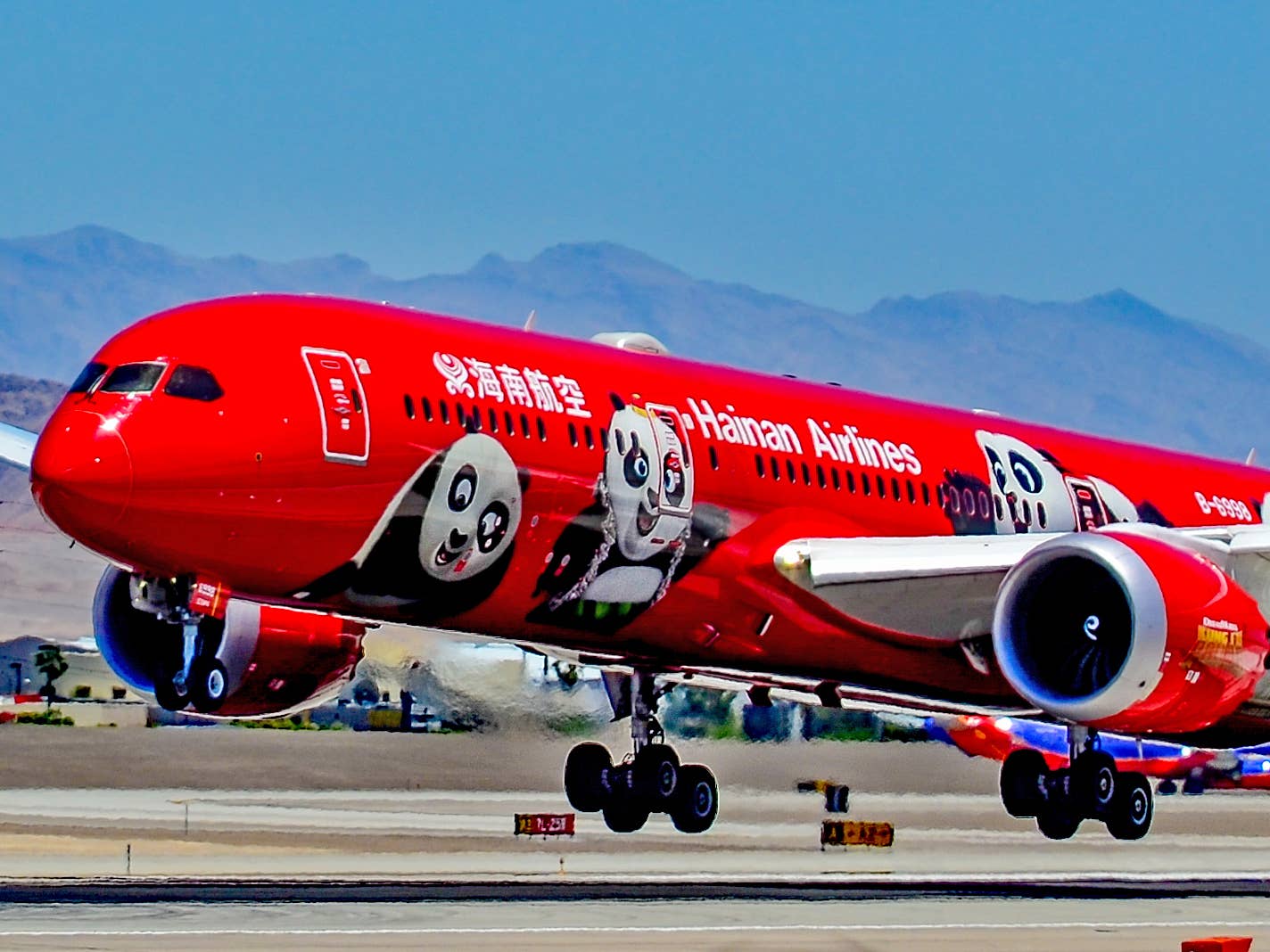 Culture
Cooking Oil Just Helped Power a Flight From China to the U.S.
It's a major victory for cutting food waste through repurposed fuel
Used cooking oil from restaurants in China is now being used to fly airplanes across the ocean, Quartz reports. On Tuesday, November 21st, a Hainan Airlines flight took off from Beijing with 186 passengers, 15 cabin crews, and a tank full of 85 percent regular jet fuel mixed with 15 percent recycled cooking oil. Upon landing in Chicago, it became the first time a Chinese airline has used cooking oil to power an international flight, according to Quartz. Two years ago, the same airline successfully used cooking oil to power a flight from Shanghai to Beijing.
The fuel mixture comes from Zhennan Refining and Chemical, an oil manufacturer in eastern China, where they collect and process up to 100,000 metric tons of waste cooking oil from restaurants and mix it with normal jet fuel. Due to its chemical makeup, cooking oil is considered a "cleaner burning power source compared to traditional diesel," Quartz reports. By using biofuels such as this one, airlines could potentially cut their carbon emissions by 80 percent, according to a study performed by researchers at Michigan Tech.
Other airlines have also adopted the trend, such as United, who has been regularly using cooking oil to power flights over the past year. According to Quartz, KLM Royal Dutch Airlines announced their switch to biofuel in September 2016, and Cathay Pacific, Hong Kong's flagship airline, will begin using recycled oil to help power international flights beginning in 2019.
In 2010, Chinese media outlets released a series of exposés on crime rings that would take recycled cooking oil, (dubbed "gutter oil" in Chinese), repackage it, and market it as new. According to Reuters, people are serving life sentences for the crime, because used cooking oil can contain toxic compounds.
By getting used cooking oil off the streets and into jet engines, fuel companies could also save restaurants in disposal costs, wguke reducing waste in landfills and sewer pipes, Quartz reports.
Next time you're thinking of throwing away your used cooking oil, just think: you could fly a plane with that.