Recipes
Chinese Grilled Fish with Cumin and Jalapeños (Xīnjiāng Kăoyú)
Serves

serves 1-2

Cook

30 minutes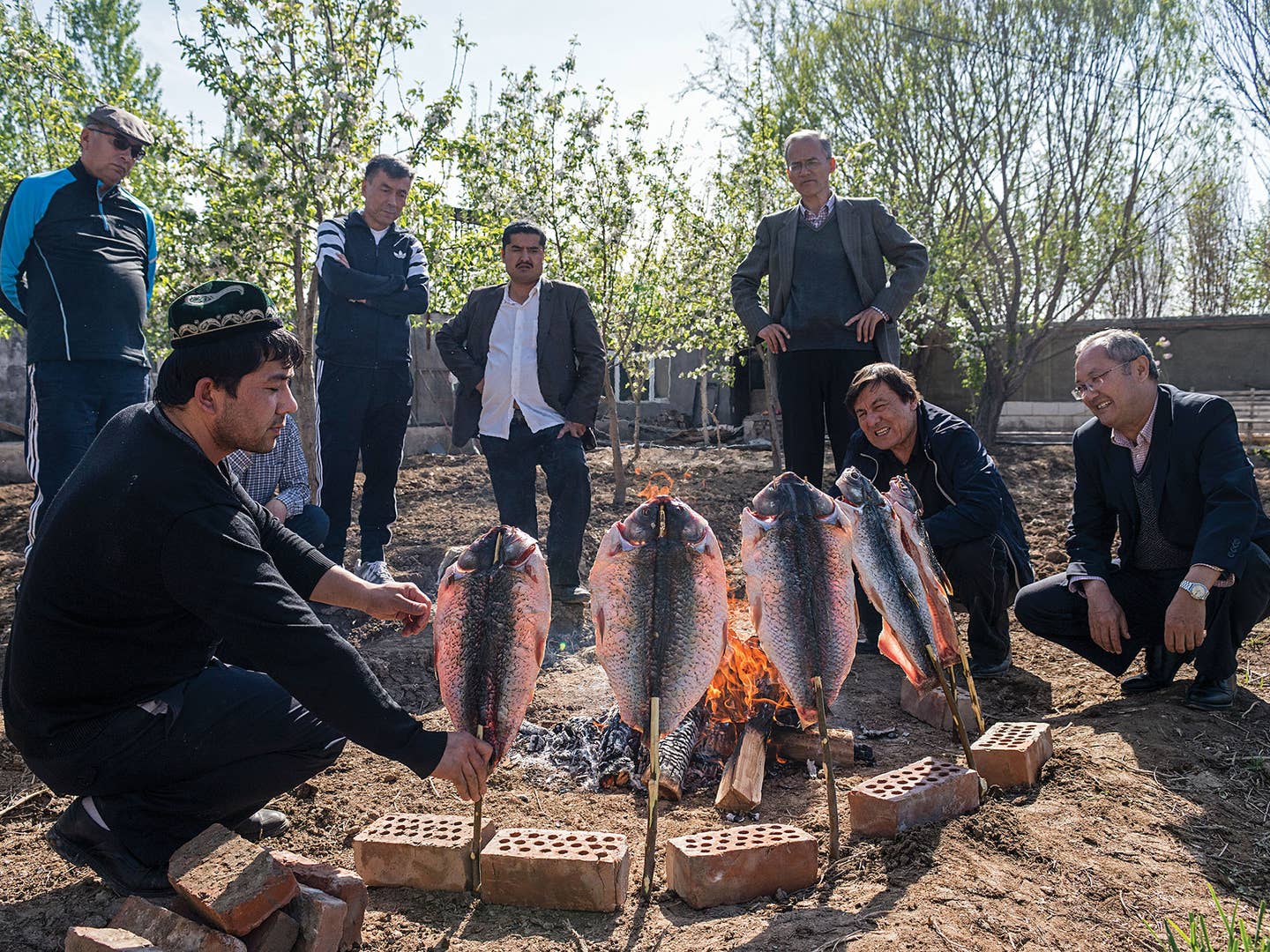 During Western China's desert summers, freshwater fish from the Tarim River are barbecued, butterflied, and splayed across long, thin salt-cedar branches. The skewers are then stuck, stake-like, into the ground around a burning fire, which roasts them slowly and evenly. In this version, a hot oven or a traditional western grill will work similarly, roasting the cumin-, garlic-, and pepper-rubbed fish to a fragrant burnish. While carp and perch are more common in western China, bass and branzino are fine substitutes.
Ingredients
2 tsp. whole cumin seeds
2 garlic cloves, minced to a paste
2 red jalapeño peppers, stemmed, seeded, and minced
4 tbsp. extra-virgin olive oil, divided
1 1⁄2 tsp. kosher salt
One 1-lb. fish (such as carp, branzino, or bass), butterflied
Instructions
Step 1
Combine the cumin seeds, garlic, and jalapeño in a small bowl and set aside. Light a grill to medium-high heat (about 450°) and oil a fish-grilling basket with 1 tablespoon of olive oil. Rub 2 tablespoons of olive oil and the salt all over the fish and place it in the grilling basket.
Step 2
Place the fish, skin side up, on the grill and sprinkle it with half of the jalapeño mixture. Grill, uncovered, until golden, about 4 minutes. Flip the fish and drizzle with the remaining olive oil, then sprinkle with the remaining jalapeño mixture. Grill 4–5 minutes more, until the skin is crispy. Serve immediately.