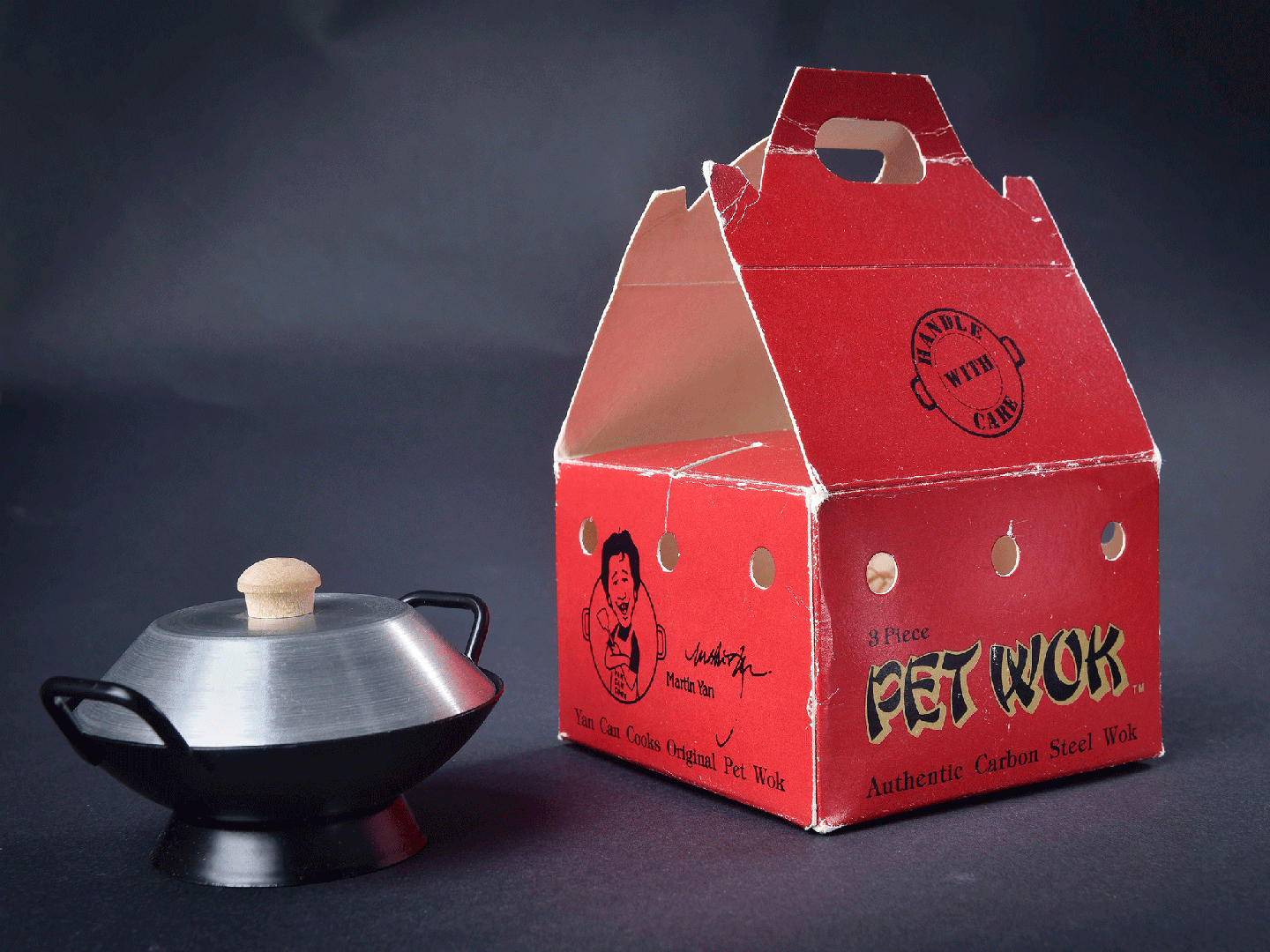 Culture
Meet the Man Who Sold His Chinese Takeout Menus for $40,000
Over 30 years, Harley Spiller has collected 10,000 menus from Chinese restaurants
Harley Spiller's first Chinese restaurant menu was pushed under the door of his Upper West Side apartment when he was 21. As he puts it, he was "raised with a healthy wariness of New York," so when he heard a rustling at the door, he remembered thinking, "Shit, I didn't even make it two days and I'm getting robbed." But this piece of paper would serve as the beginning of Spiller's 10,000 Chinese menu collection, which, the Toronto Star reports, the University of Toronto in Scarborough purchased for about $40,000 as an archival project tracking the history of Chinese food in North America. This is not Spiller's first foray into collecting—according to a New York Times profile from 2003, he has also gathered neckties, magnets, fortune tellers' handbills, and different kinds of currency.
Spiller, an English major, found the menus' English translations interesting and for the way they featured, as he says, "foods that I thought were not food," like squid, which he thought belonged in a science lab. They were his first exposure to Chinese food, he explains; as a "meat and potatoes boy from Buffalo," he couldn't even identify ginger. The menus were also free, an important consideration for a museum employee and avid collector with a tight budget.
A year later, he woke up at about 6:30 on a rainy Saturday morning and started to alphabetize his menus. He only had a hundred at the time, but he was still at it by 5 p.m. The names of the restaurants would alter slightly or change altogether, and he discovered along the way that he was creating a database of Chinese food in New York before computers were available to do so. As his collection grew, so did his fascination with Chinese food.
After holding on to thousands of menus, Spiller notices details: an unusual appetizer, perhaps, that may point to a restaurant's quirks or specialties, or pen marks next to the names of dishes, indicating what a server might have recommended to a hungry customer. "Every Chinese restaurant seems to have 135 dishes. They can't make them all equally well. There's one that that chef at that time period makes best, so you want that," observes Spiller. He has even found a way to work around his limited Chinese vocabulary. "I look for a lot of Chinese characters or a longer description. Maybe it's something special. Perhaps the dish itself is more complex or needs explaining."
Some menus are far from pristine, but Spiller likes it that way. He describes the stain on one menu from Canton's famous Snake King Completely restaurant, which he calls a "challenge or a dare" for those who haven't eaten snake before. Fortunately, the University of Toronto is equally excited about these personal touches. Daniel Bender, a history professor at the university and the director of the UTSC Culinaria Research Centre, believes that the crumpled menus with little food stains on them or dishes that have been crossed out give "a sense of the human touch that has been there. It's not a blank document but has been passed back and forth between customers, cooks, and waiters. It comes alive."
Bender plans to digitize the collection, which will make it easily available to a wide audience. He says that by perusing these menus, people might be able to find out what a family member's restaurant would have been like, imagining details like what they served and what ingredients they used. Scarborough is also the ideal neighborhood for the menus; as Bender explains, the culinary atmosphere in Scarborough is incredibly diverse itself. "This is an archive that becomes a form of community-building, really," says Bender.
Spiller also believes the menus have found the perfect home in Toronto. His first authentic Chinese food experience came from Toronto, and he was "tickled pink" when the university bought the whole archive. He's also thrilled to be involved in the process—they brought him to the university already, and they plan to continue inviting him to Toronto.