65 Classic French Recipes to Add to Your Repertoire
Break out the good wine. It's time to cook the best French recipes.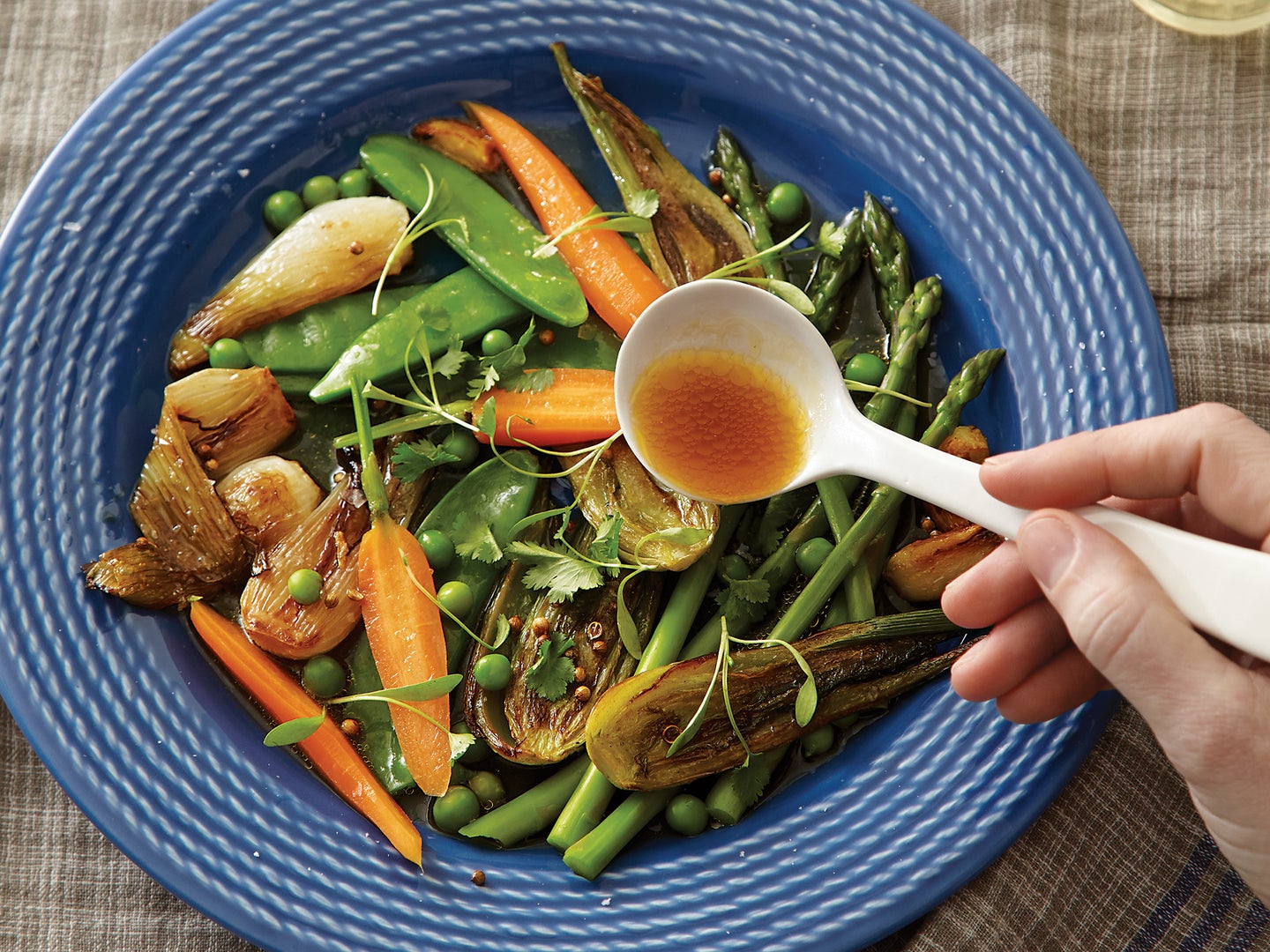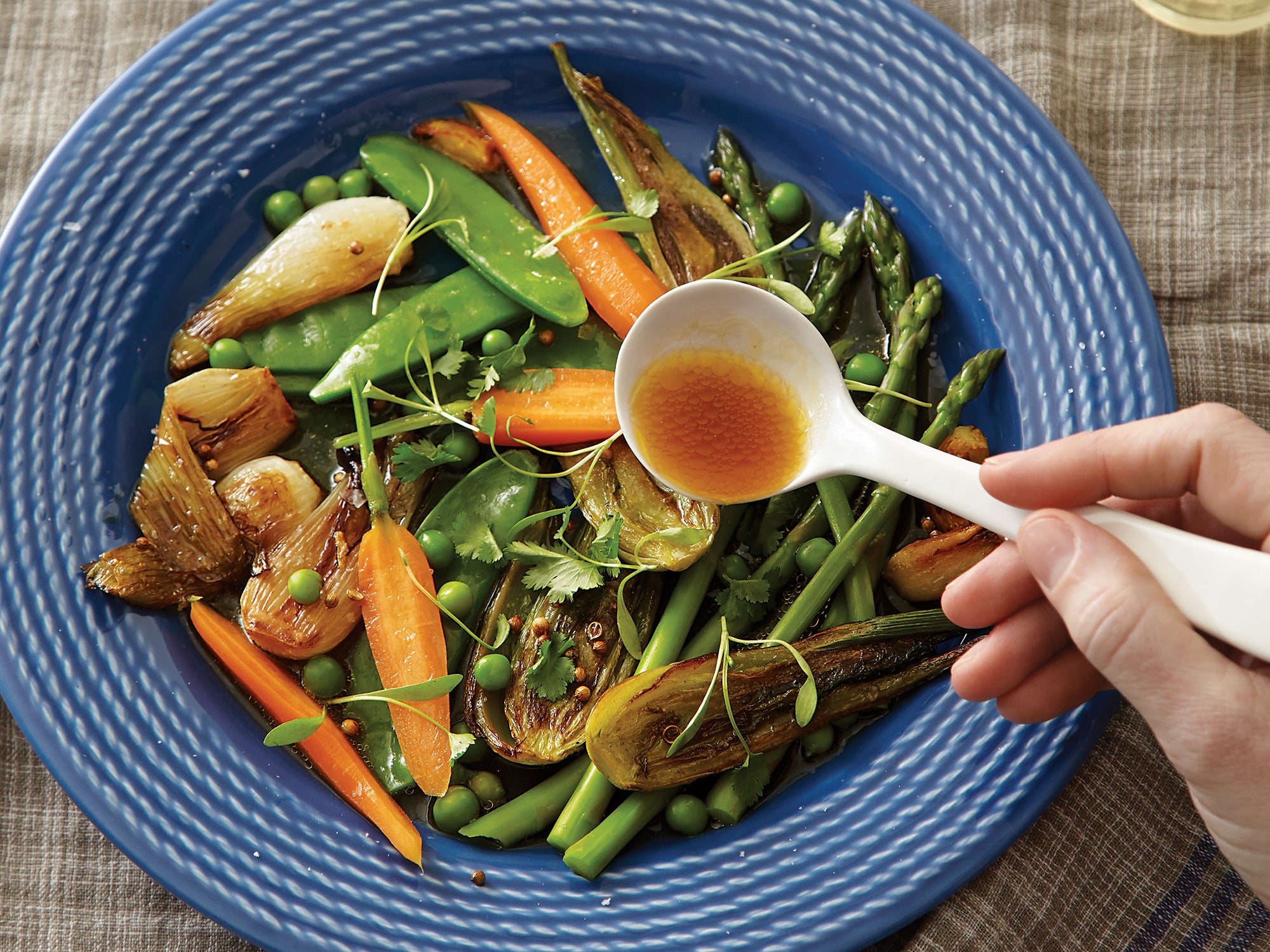 For many, French cuisine is virtually synonymous with gastronomy. French food boasts a rich and sweeping culinary history that includes rustic home cooking, elaborate court-dining masterpieces, and avant garde Parisian haute cuisine. So we've compiled a list of some of our favorite French recipes, from Normandy to the Côte d'Azur (and everywhere in between).
For breakfast, try your hand at baking these buttery croissants; for a more filling weekend brunch, a traditional quiche Lorraine is sure to please. Fancy a sandwich for lunch? The Provençal pan bagnat, savory with tuna and olives, or a decadent croque tartine parisienne (open-faced ham-and-cheese with béchamel sauce) is in order.
Come dinner, start with appetizers—les entrées, en français. Steak tartare, frogs' legs, and escargots are bistro staples that'll make you feel like you're dining in Paris. If, however, you're after something lighter, a vegetarian Provençal soup or salade Lyonnaise will leave your guests ready for a hearty main course.
As for the pièce de résistance, France offers endless entree options. On cooler nights, consider hearty Gascon cassoulet, Alsatian choucroute garnie, or Burgundian coq au vin. Warmer weather calls for trout, lobster, or an epic bowl of bouillabaisse. Side dishes such as tender poached leeks vinaigrettes and ratatouille are delicious, but it's harder still to resist the comfort-food classic bistro fries cooked in duck fat.
If you've still got room for dessert, dig into Jacques Pépin's mother's apple tart, crêpes Suzette, or a clafoutis studded with juicy, ripe cherries.
From le petit déjeuner to le dîner, les apéritifs to le croquembouche, here are our favorite French dishes for any time of the day.
Chicken Basquaise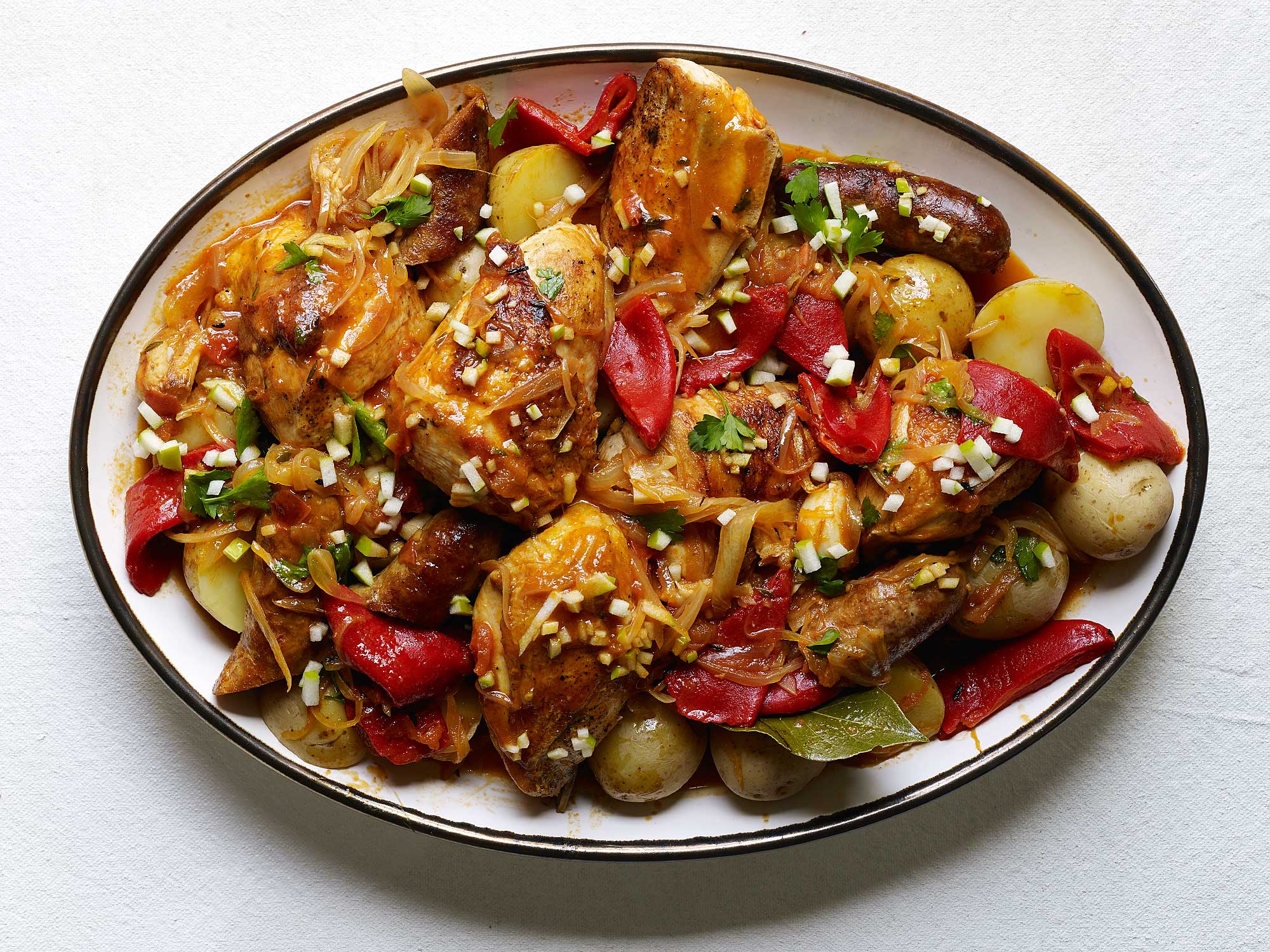 Barigoule of Spring Vegetables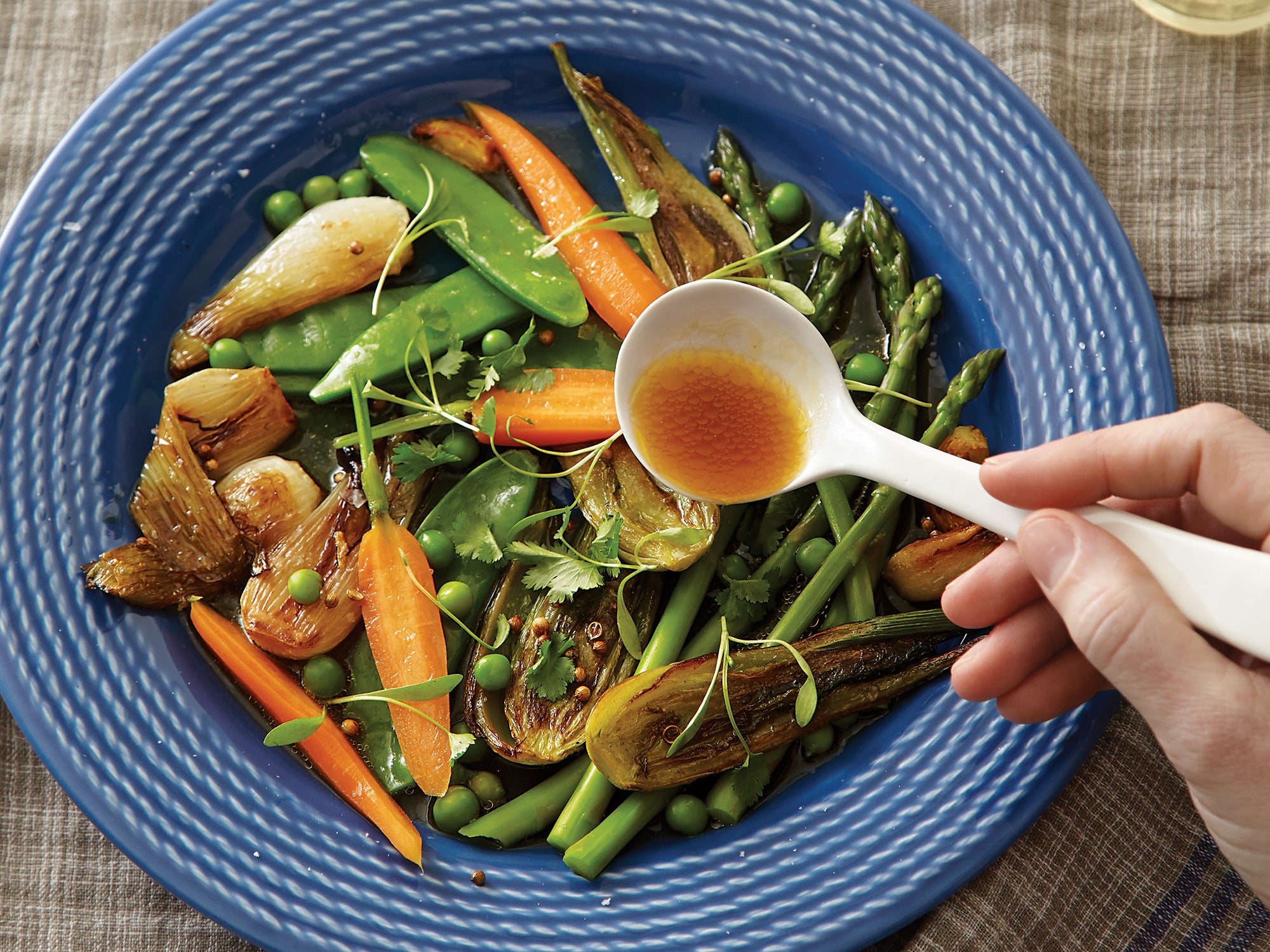 Alsatian Bacon and Onion Tart (Tarte Flambée)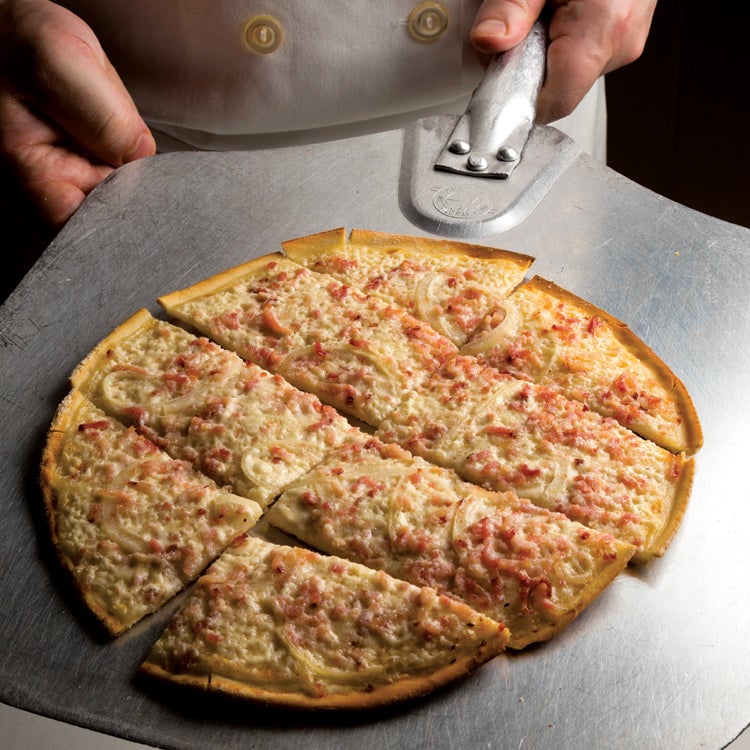 Cinnamon Apple Bostock
Basque-Style Fish with Green Peppers and Manila Clams
Cherry Gateau Basque
Steak Diane
Pain au Chocolat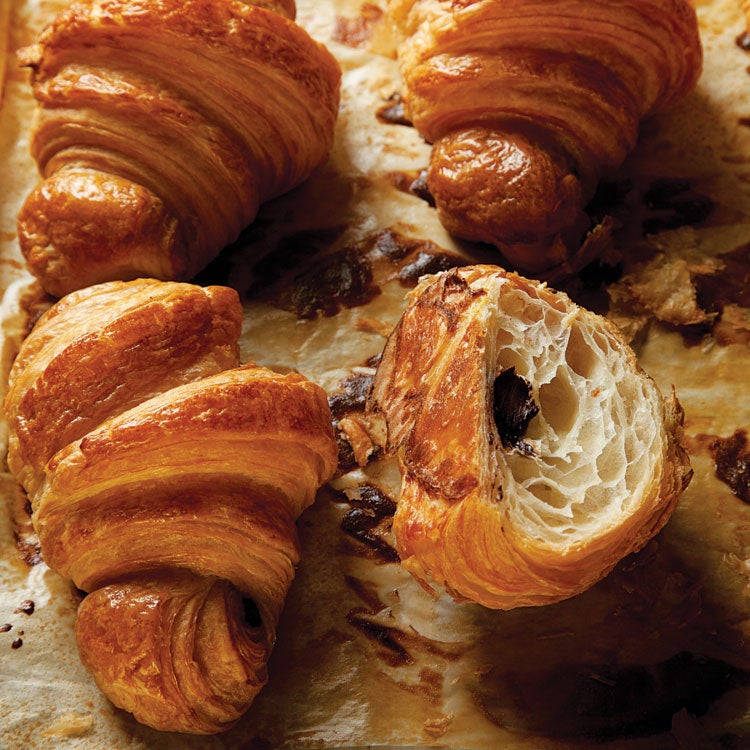 Get seasonal recipes, methods and techniques sent right to your inbox—sign up here to receive Saveur newsletters. And don't forget to follow us on Instagram at @SaveurMag.
Frozen Chocolate Mousse (Marquise au Chocolat)
Seafood Soup with Ginger and Yuzu Kosho
Crepes Suzette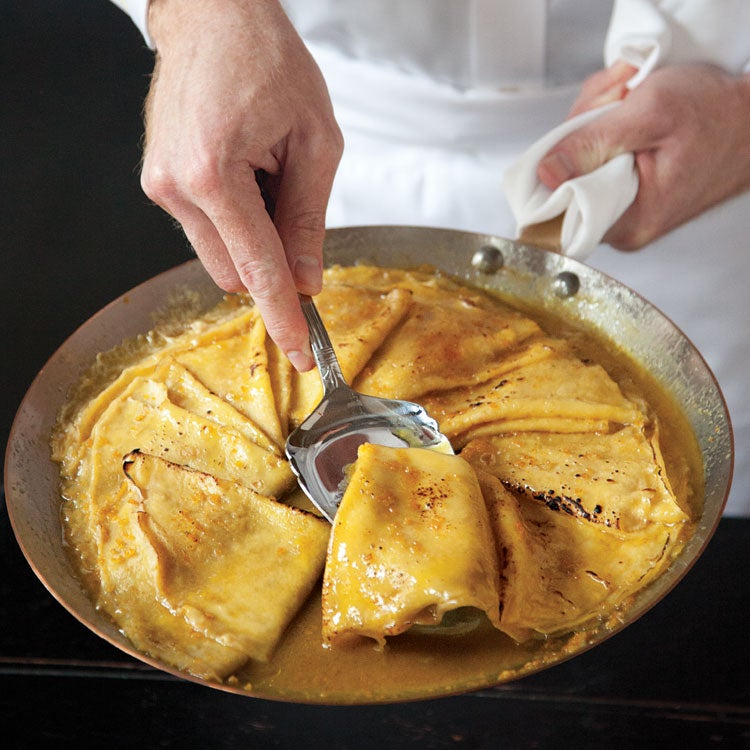 Pear Tarte Tatin
Salmon Rillettes
Honey-and-Tea Jammers
The Ultimate Pot Roast
Lentil Salad with Pork
Fromage Blanc Spread (Cervelle de Canut)
Meringue Floating in Crème Anglaise
Lyonnaise Potato Salad with Herring
Lyonnaise Salad with Sausage and Walnuts
Pike Quenelles with Sauce Nantua (Quenelles de Brochet)
Pomme Purée
Honey Glazed Roast Pork with Apples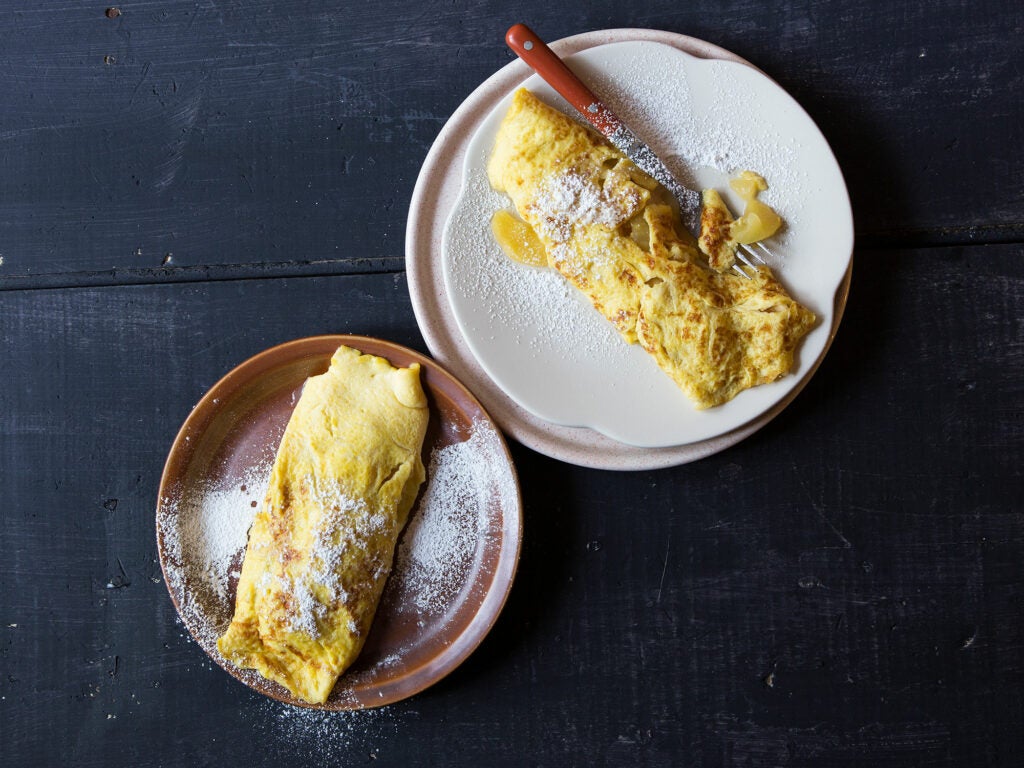 If You're Already A Fan Of Apples for Dessert, Try Caramelized Apple Omelet
Caramelized Apple Omelet
Baked Apple Terrine with Calvados
Deviled Eggs With Crab
Boiled Cow's Head (Tête de Veau)
Tomatoes Stuffed with Foie Gras, Duck Confit, and Chanterelles (Tomates Farcies)
Provençal Stuffed Squid
Mussels with Herbed Vinaigrette (Moules Vinaigrette)
Corsican Lemon Mousse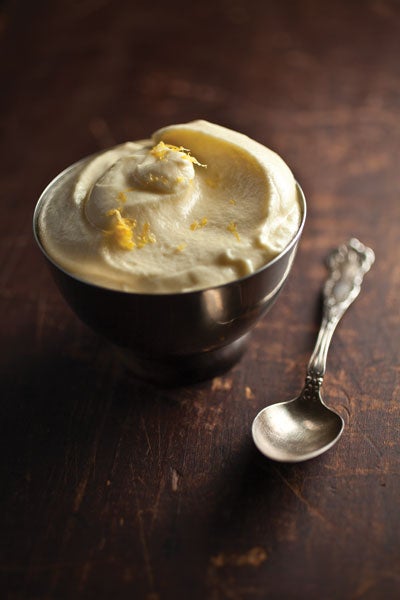 Apple and Armagnac Phyllo Pie (Tourtière Landaise)
Basque Seafood Stew
Basque Pipérade with Seared Tuna Steaks
Coquilles St-Jacques (Gratinéed Scallops)
Spring Vegetable Stew
Veal Chops with Morels, Wilted Lettuce, Oysters, and Garlic-Parmesan Sauce
Bourride (Fish Stew with Aïoli)
Velouté de Châtaignes (Creamy Chestnut Soup)
Provençal Vegetable Tian
Cauliflower and Goat Cheese Soufflés
Simple Garlic Confit
Classic Eclairs
Egg-Topped Ham and Cheese Sandwich (Croque Tartine Parisienne)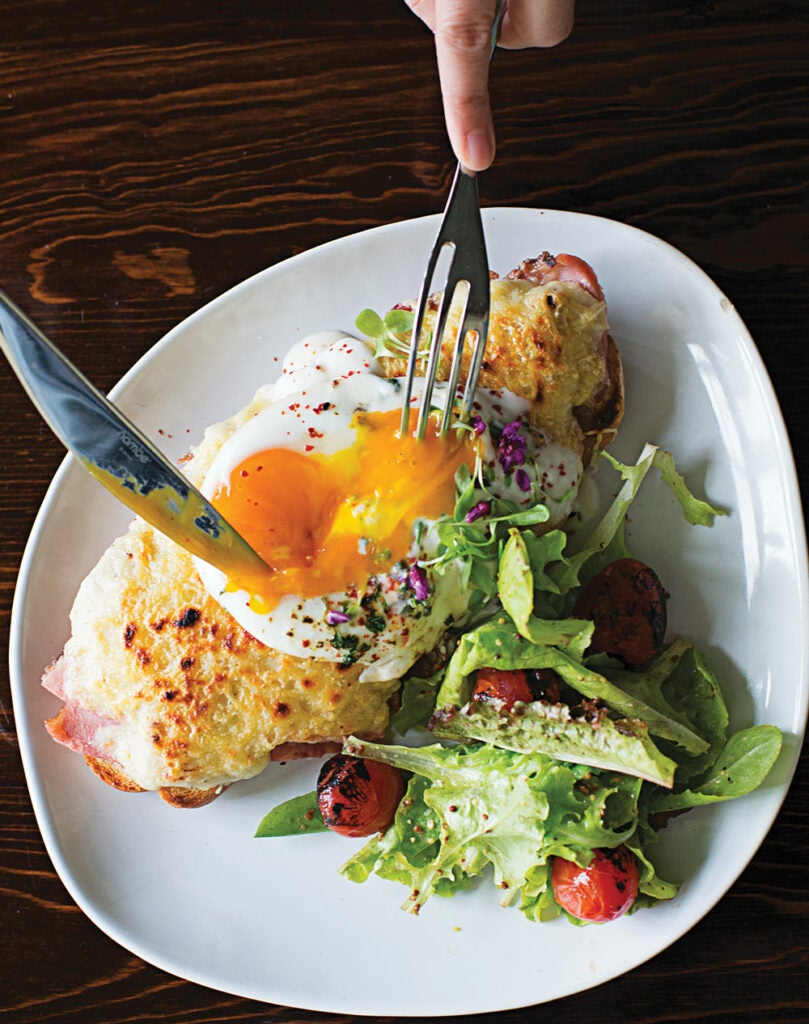 Perfect Blue Cheese Quiche With Whole Grain Crust
Scrambled Eggs With Asparagus and Crab
Dried Apricot and Fig Clafoutis
Sauternes Custard with Armagnac-Soaked Prunes
Duck Pâté en Croûte
Normandy-Style French Onion Soup
Michel Roux, the French-born chef of England's Le Gavroche, takes a Normandy spin on this classic soup with a splash of cider and a whole lot of subtlety. But the best part? It only takes an hour to make. Get the recipe for Normandy-Style French Onion Soup »
Dominique Ansel's Cassoulet
Butternut Squash Boulangère
Whole Wheat Mille Crêpe Cake
Brûléed Italian Plums with Armagnac Custard
Crêpes
Crème Brûlée
Strawberry Rhubarb Pâte de Fruit
Almond Frangipane Tart with Cranberries and Honeyed Pistachios
Roast Duck with Shallots and Concord Grapes
Gascon-Style Duck Confit (Confit de Canard)
Hearty Vegetable Stew with Duck Confit and Cabbage (Garbure Gasconne)
The Best Croissants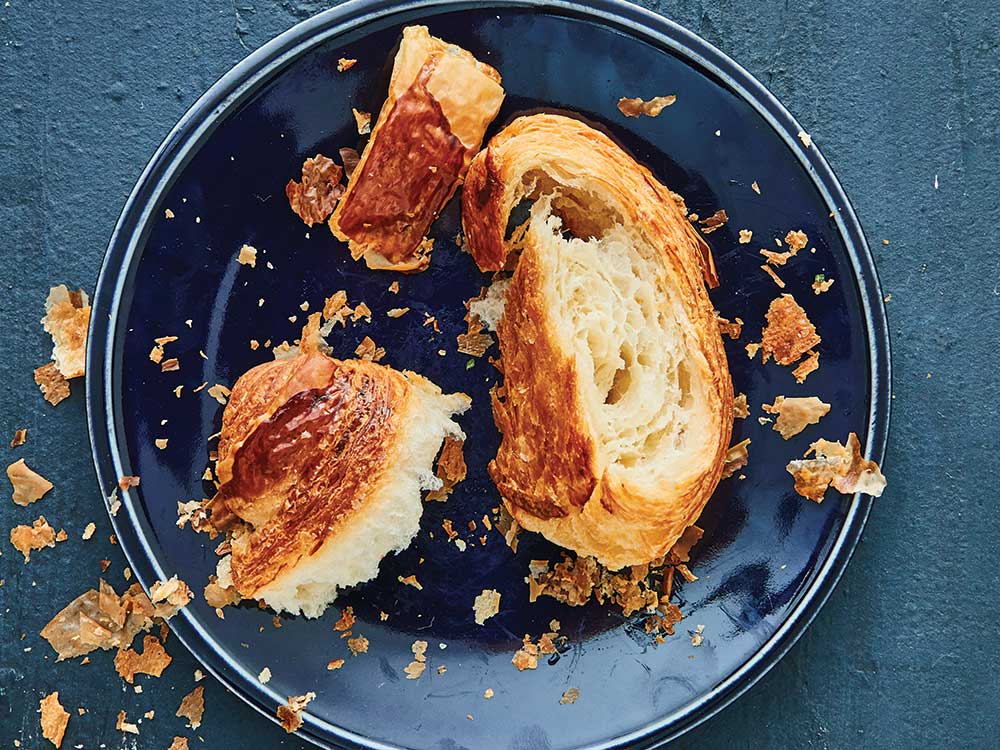 Veal in Cream Sauce (Blanquette de Veau)
Chocolate Mousse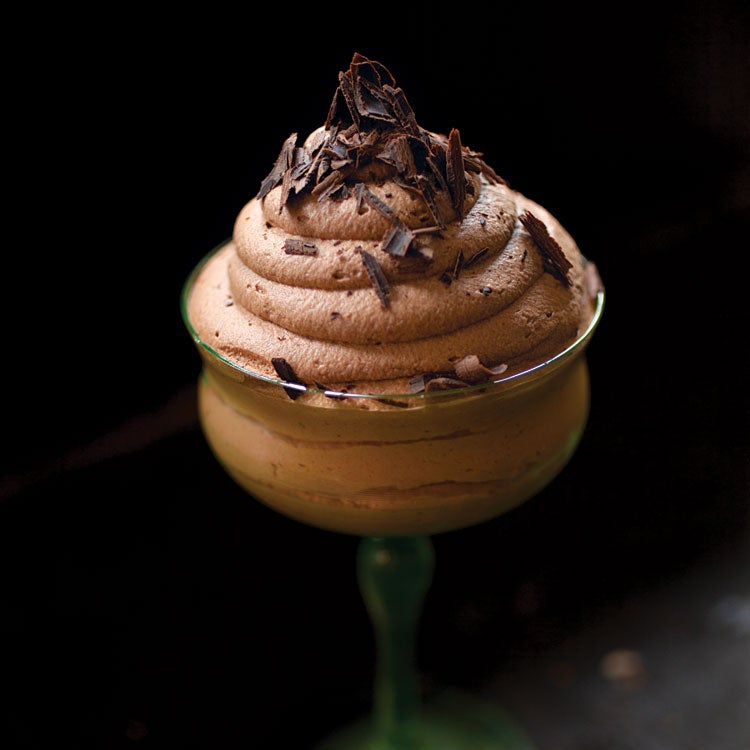 Brioche