Summer Produce Guide: Cherries
Tips for buying, storing, and cooking cherries, plus our favorite cherry recipes.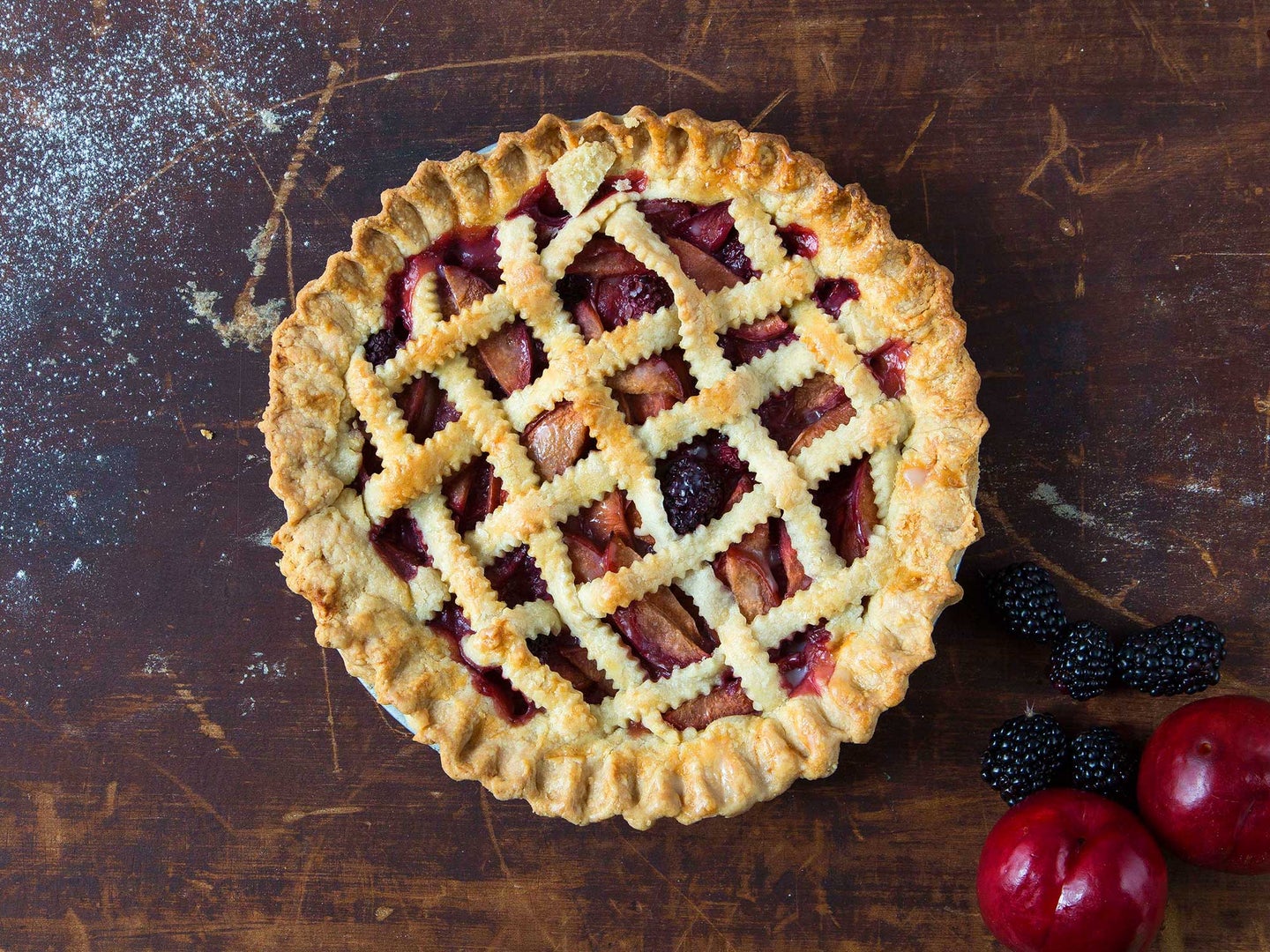 Luscious cherries are one of our favorite stone fruits, and we look forward to their season, which begins in May or June depending on geographic location and runs through August, all year. They come in two main varieties, sweet (which includes Bing and Rainier cherries) and sour (the most popular of which are Early Richmond and Morello). We love both in all kinds of desserts as well as cooked into sauces and preserves; sweet cherries are also wonderful added raw to salads or enjoyed in their simplest form—straight from the tree.
HOW TO BUY
Choose bright, plump, shiny fruit; cherries with their stems still attached will keep longer.
HOW TO STORE
Store cherries unwashed in a perforated plastic bag in the fridge.
HOW TO PREPARE
Leaving the pits in will intensify the cherry flavor in cooked dishes; however, for most uses you'll want to pit them. You can use a cherry pitter, a pastry tip, or a clean, bent paper clip to remove the pits. It's helpful to wear gloves so you don't stain your hands.
Cherry Recipes