Summer Produce Guide: Tomatillos
Tips for buying, storing, and cooking tomatillos, plus our favorite tomatillo recipes.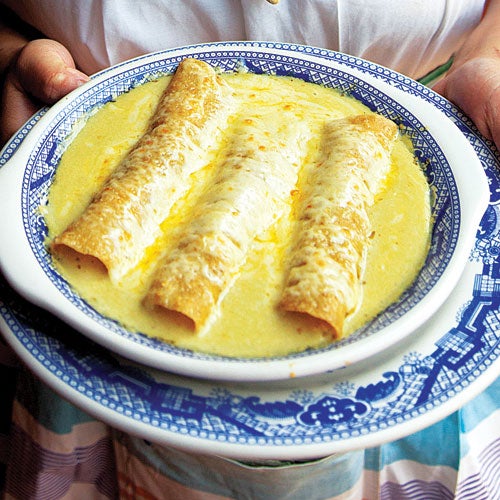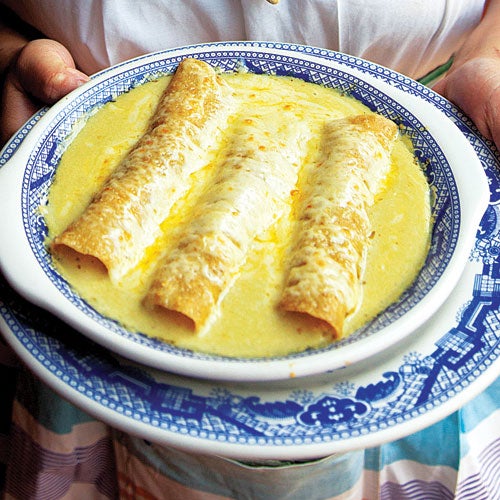 A cousin of the tomato, the tomatillo has been a staple ingredient in Central America since Aztec times. Pale green and ranging from the size of a walnut to a tennis ball, they're encased in a loose papery protective husk. Once the husk is removed, tomatillos can be incorporated raw into dishes where they impart a citrusy tartness. Cooking the fruit deepens its flavor and softens the tough skin; broiled and puréed, they bring a tangy, fruity flavor to salsas, moles, and stews.
HOW TO BUY
Look for firm, taut-skinned tomatillos with fresh-looking, closely fitting husks. Avoid soft, bruised fruits or dried-out, shriveled husks. Smaller tomatillos have a more concentrated flavor.
HOW TO STORE
Store tomatillos loosely packed in a paper bag in the refrigerator. Don't remove the husks until you're ready to cook.
HOW TO PREPARE
Remove and discard the papery husk and wash the fruit under cold water just before using.
Tomatillo Recipes