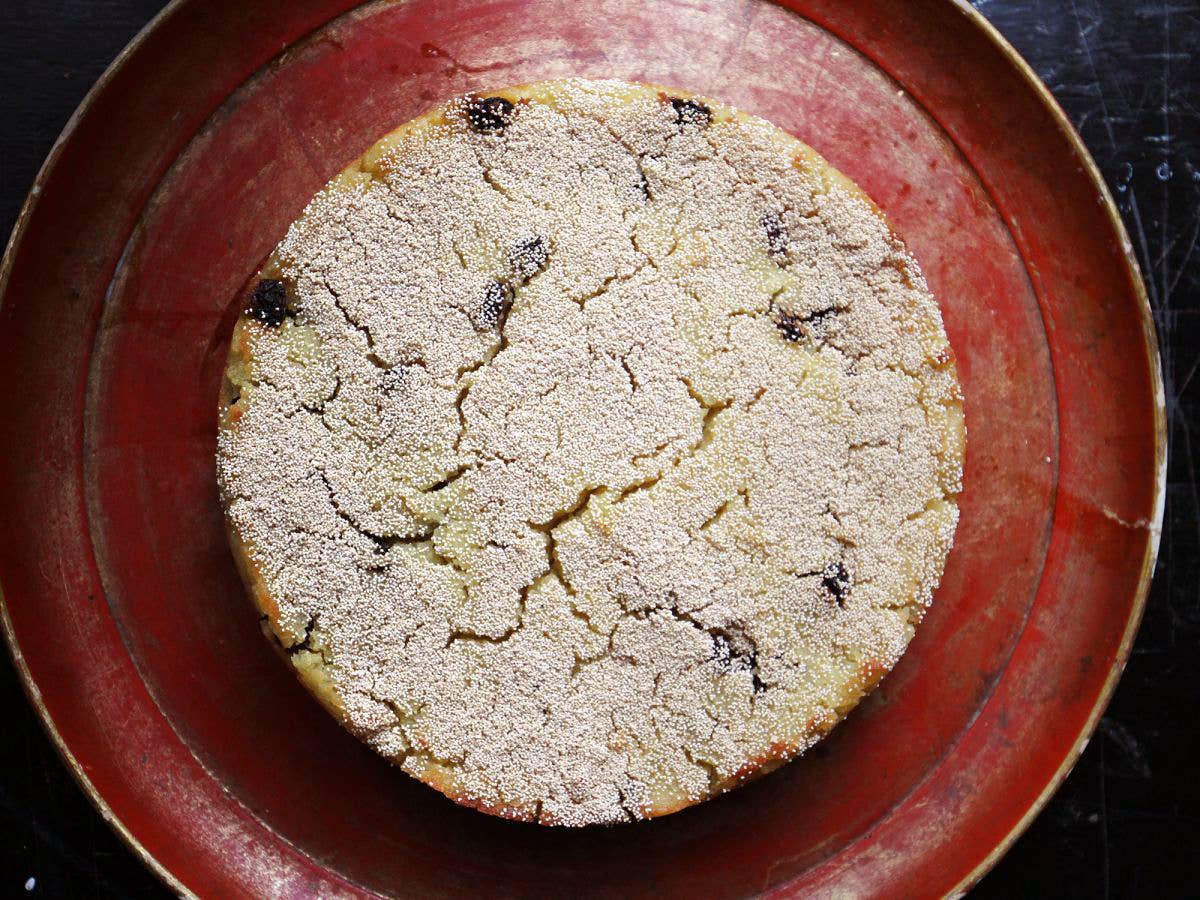 Culture
Cooking Burmese, Family-Style
Discovering the food of Myanmar through a displaced family's friendship
"Eat," Ma Sanda said, encouraging me with a sly grin. "Burmese food is good for health!"
Sitting in front of me on the worn wooden table in her two bedroom Baltimore apartment were my delicious options: tender heaps of pork simmered in spices and oil; glass noodle soup infused with lemongrass; intense curries of salted fish and shrimp—all complemented by never-ending, bottomless rice.
Ma Sanda and her family—her husband, her cousin, an eight year-old nephew, and a newborn baby—watched me closely. She knew I was stalling, and for good reason: I was full, literally stuffed to the point of exhaustion from a three-course meal I had eaten earlier that day. But this was our typical routine, week after week; it didn't matter if I was hungry, satiated, or indifferent, Ma Sanda would always offer (it was never really a choice) a profusion of home-cooked Burmese dishes. She was fiercely proud of her food and would sit next to me during our weekly feasts, filling up my bowl two or three times more to ensure I had tried everything she had painstakingly made.
I had traveled to Myanmar on a whim a few months before, eager to experience a place that seemed unknown, and it wasn't long before I gave in to the country's heady allure. Myanmar captivated me, and when I returned home to Baltimore I decided to volunteer as a mentor at a local refugee agency and was quickly introduced to Ma Sanda and her family. Soon, I was celebrating birthdays with them, accompanying them to doctor's appointments, and helping with English classes. Her family became an extension of my own.
Ma Sanda and I would frequent an Asian supermarket together, where I would watch, wide-eyed, as she grabbed ingredients like congealed pig's blood and bamboo shoots to utilize in her vast reservoir of recipes. When we sat down to eat, her family would tease me mercilessly about my sensitivity to chiles, teach me how to eat "Burmese-style" with the fingers of one hand, and ask me things like, "What's real American food?" (One night, I ended up making them mac-and-cheese from the box, bacon cheeseburgers, and apple pie—sadly, the most American things I could think of at the time).
When I moved from Maryland to New York last year, all five of them came up and crashed in my cramped little apartment in Brooklyn for a weekend. Of course, most of the family—baby included—decided to camp out on the pull-out couch, no matter how much I begged and cajoled them to take my room. Also staying true to form, they brought an assortment of Burmese curries and soups they had cooked at home and had packed up in plastic containers.
As we all prepared for dinner one night—a meal of darkly-spiced chicken with basmati rice, and cakes of sticky-sweet semolina—Ma Sanda took her usual spot by my side, tenderly pushing a bowl of food into my hands. "I made this for you," she said. "Eat." And suddenly, my Burmese family bridged the gap between my new life and the old, and, endearingly enough, for the first time, they reminded me of something like home.