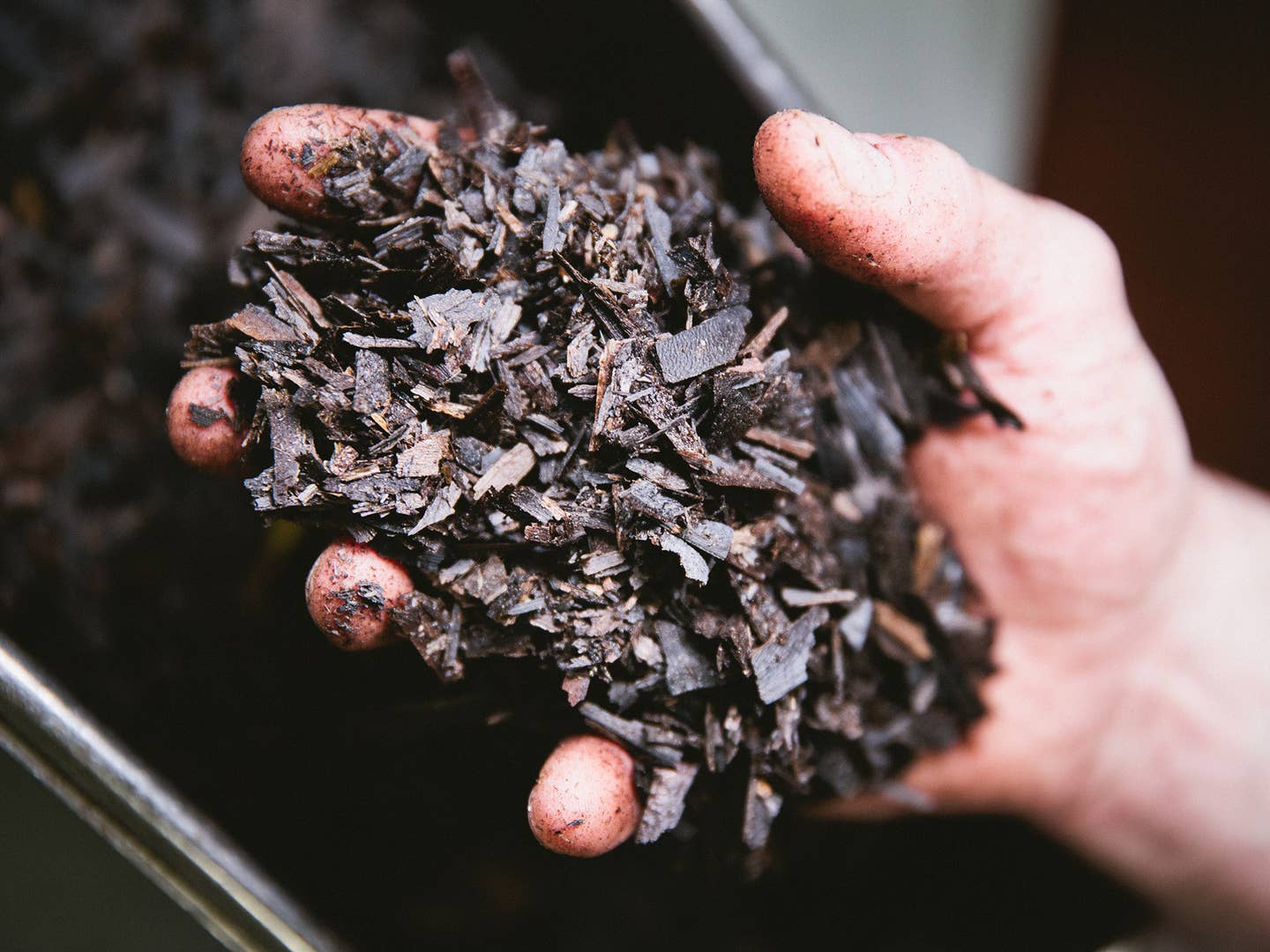 Techniques
Burn Your Food
Chefs all over the U.S. are bringing the grill indoors with charcoal infusions, vegetable ash, and more creative techniques for getting smoky, charred flavor
In kitchens across the country, chefs are fully embracing the flavor of fire by charring vegetables, burning beef, infusing charcoal into oil, even folding ashes into fresh loaves of dough. The sweet, smoky char you get from a burger cooked over open coals, the hickory smoke of a cookout—that's all being channeled into your dinner.
This fall, Alex Figura, chef/partner at the Lower48 Kitchen in Denver, roasted whole pumpkins on top of hot coals, and marveled at the results. "They tasted like a campfire, all rich and roasty," he said. Figura was inspired to find a way to capture that charred flavor. He created a charcoal salt—a finely pulverized mix of charred onion skins, leek tops, and salt that he sprinkles over nearly everything in reach. "It's the texture of a fine sea salt, it has a lot of umami notes, and it gives vegetarians that flavor of meat they are sometimes missing," he says.
In Portland, Oregon, chef Justin Woodward also captures the air of an open grill and brings it indoors. "How do you make something taste like it has been cooked over charcoal, but look like it was cooked perfectly?" he wondered. Enter charcoal oil, an idea borrowed from El Bulli. Oil is infused with hot charcoal and then used to impart the flavor of an outdoor barbecue to pristine vegetables like fresh favas and peas.
At High Street on Market in Philadelphia, vegetable ash is the star of an unusual loaf from head baker Alex Bois. The bread—which gives off the intoxicating aroma of a smoldering campfire—is infused with the ashes of burnt leeks and fennel bulbs mixed with more pungent ashes from beet greens and carrot tops. "Ash has been used in cheese for centuries, and we were thinking about other mashups and deriving flavor from kitchen by-products that might otherwise go to the compost," he says.
Burnt bread shows up in broths with chestnuts and mushrooms at Ken Oringer's Toro, and in burnt bread gnocchi with sautéed kale, brown butter, and truffles at his Italian enoteca, Coppa. "I tend to love dark toast and sourdoughs where you see that really dark crust," said Oringer. "I feel like half the bread in America is undercooked. You really miss out on flavor when you don't bake something dark enough."