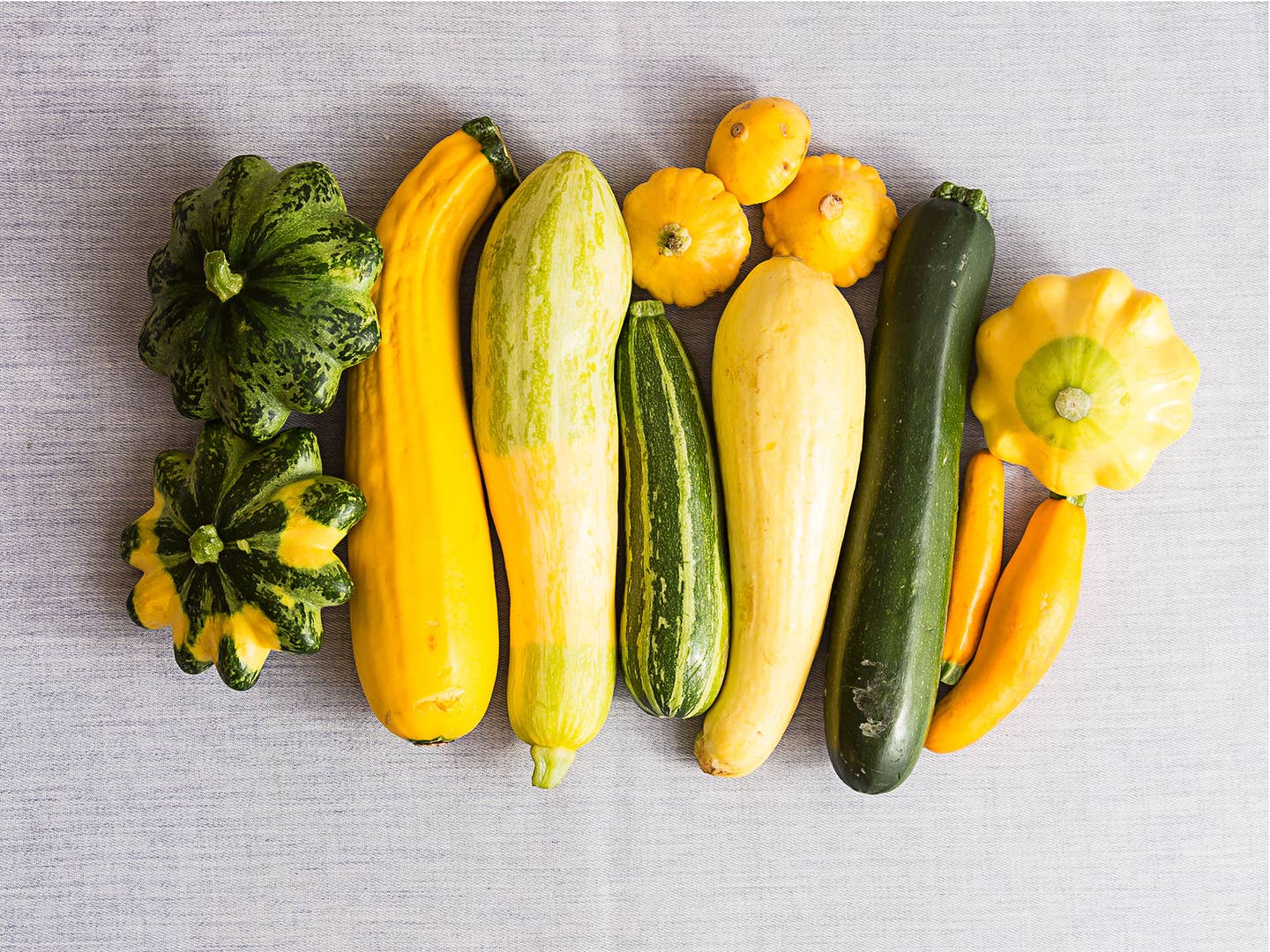 Techniques
Why I Love It: Summer Squash
A Southern chef on a favorite ingredient and four inventive ways to use it
Summer squash feel Southern to me, I think, because they're in season for so long down here. As is true of any ingredient, if you know only one way to cook them, you can get sick of them, but summer squash are actually extremely versatile and soak up any flavors you add.
When I was younger, my grandmother grew crookneck squash in her garden. I remember her checking on them every couple of days because if you forgot about them, they'd grow to the size of a baseball bat. She would grill them kebab-style for our suppers.
When I worked for chef Scott Peacock at Watershed restaurant in Atlanta, he would have me cook down summer squash with sweet Vidalia onions and almost braise them in the pot until they were tender, yet I was so surprised by just how meaty their flesh remained. We used zucchini, two-toned squash, pale green cousa (also known as Lebanese or Syrian zucchini), and the adorably small pattypans, with their scalloped edges.
I still like to grill summer squash, of course, which allows them to take on the flavor of the smoke. After they're cooked, I toss the charred pieces with a minty vinaigrette. And man, there's something about that treatment that 100 percent brightens the "summeriness" of the squash. I also love the idea of using squash as a noodle substitute. I cut them into strips and lightly sauté them before bathing them in a coconut milk broth flavored with ginger, garlic, and chiles—like a Thai soup.
While traveling I've also discovered recipes from people who are as obsessed with squash as I am. One chef I know grates them and bakes them in oil, almost like a squash hash brown. I ran with that idea and added more oil to make the squash soften into an herby confit for toast. A home cook I met bakes zucchini like apples, tossing them with cinnamon and sugar and adding an oat crumble topping. That dish blew my mind and made me realize what I love most about summer squash—their chameleon-like nature. Now I serve that same dessert just to see if people can guess what's in it.
Steven Satterfield is the executive chef of Miller Union in Atlanta.