The Disappearing Karachi Dinner Cruise
Seafood dinners in Karachi used to be common, but because of waning tourism and dirty waters, they're slowly starting to disappear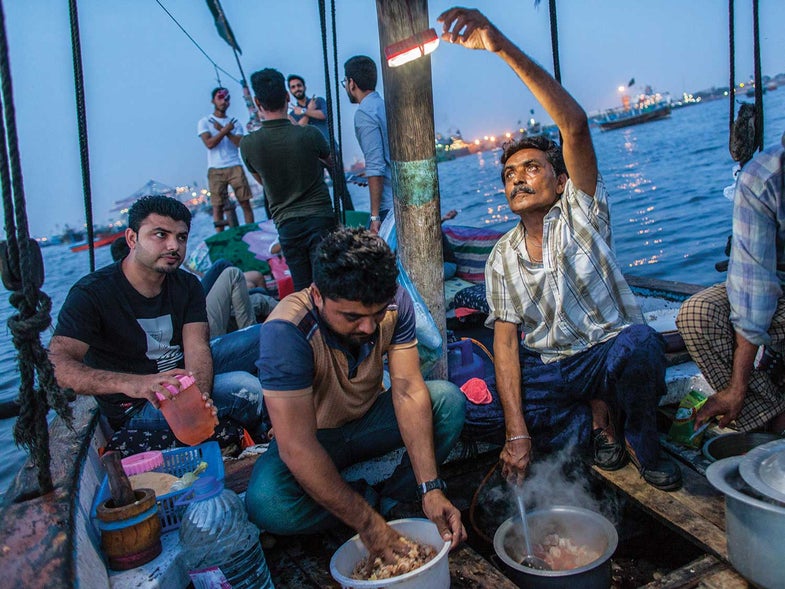 Until the early 2000s, the pier at Karachi's Keamari harbor was packed with international visitors gingerly stepping onto decorated wooden boats, excited to embark on a sail along the Arabian Sea. Enterprising boatmen would serve up nightly spreads of freshly caught seafood prepared on deck, a culinary experience dubbed "crabbing" by visitors because the meal often involved specialties prepared using the local mud crab. But as time passed, the pier grew littered with trash and crowded with noisy motorboats, and the region lost its robust ­tourism after the events of 9/11. ­Traditional dinner boats have become fewer, and on-boat seafood dining has been ­drastically on the wane.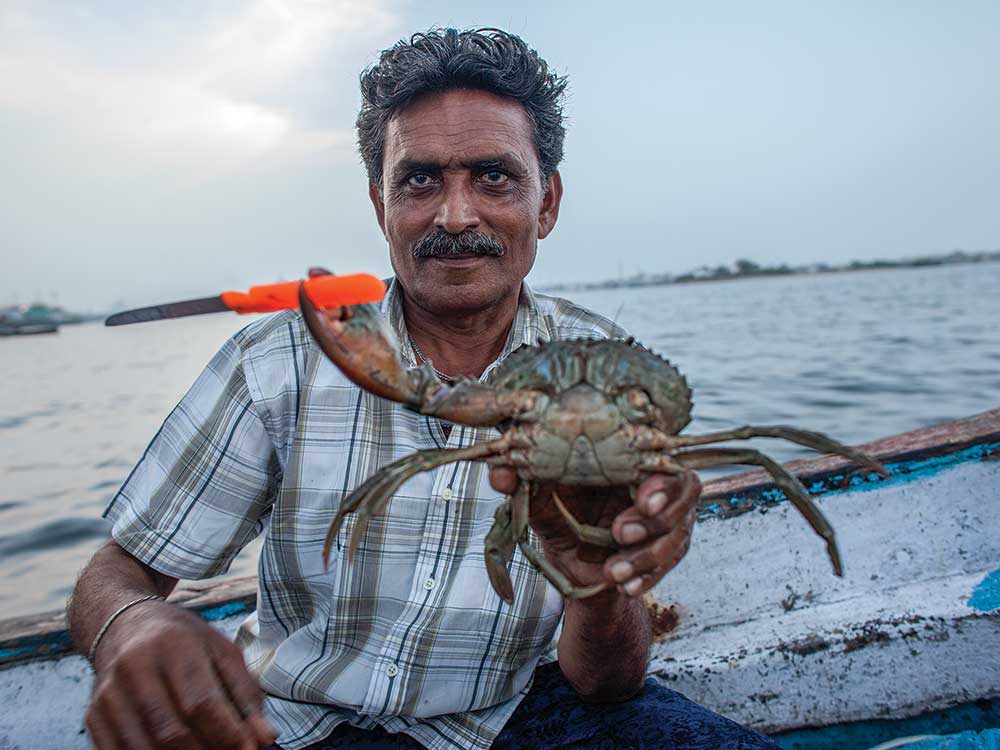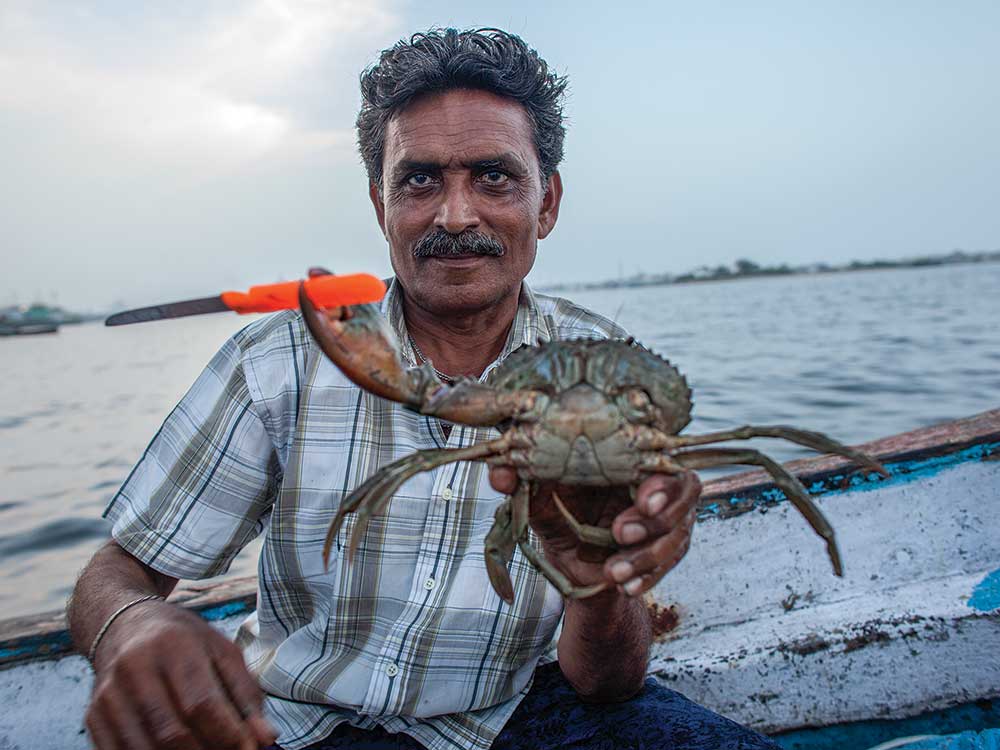 CRABBING, KARACHI
Saleem Razzaq is well-known in Karachi's harbor. His dinner cruises, which he hopes will someday be popular again, always feature the local mud crabs.
Saleem Razzaq is still here, though, gazing at the horizon from his boat, which he uses as often as demand allows. Among the most legendary figures in the trade, Razzaq goes by the name Captain Saleem. His family has taken generations of Pakistanis out to sea. "Our ancestors used to say that we are samundari faqir," he says proudly, " 'fakirs of the sea.' " Even now, with the number of boatmen shrinking due to the interferences in the harbor, Razzaq forges ahead, fearing the crabbing tradition might otherwise be at an end.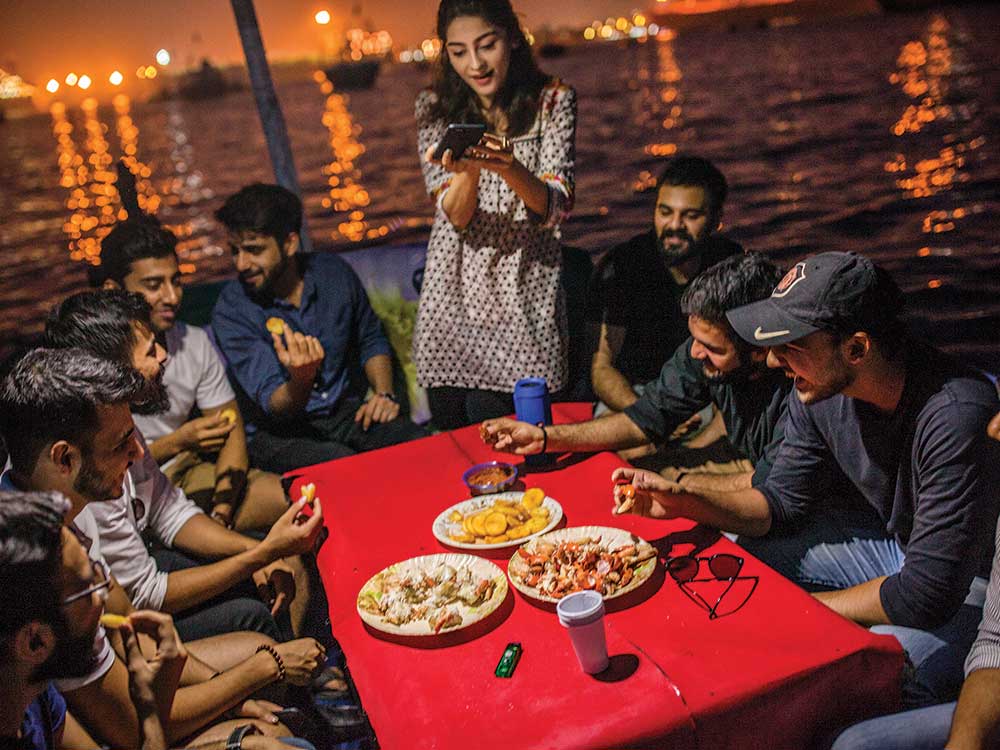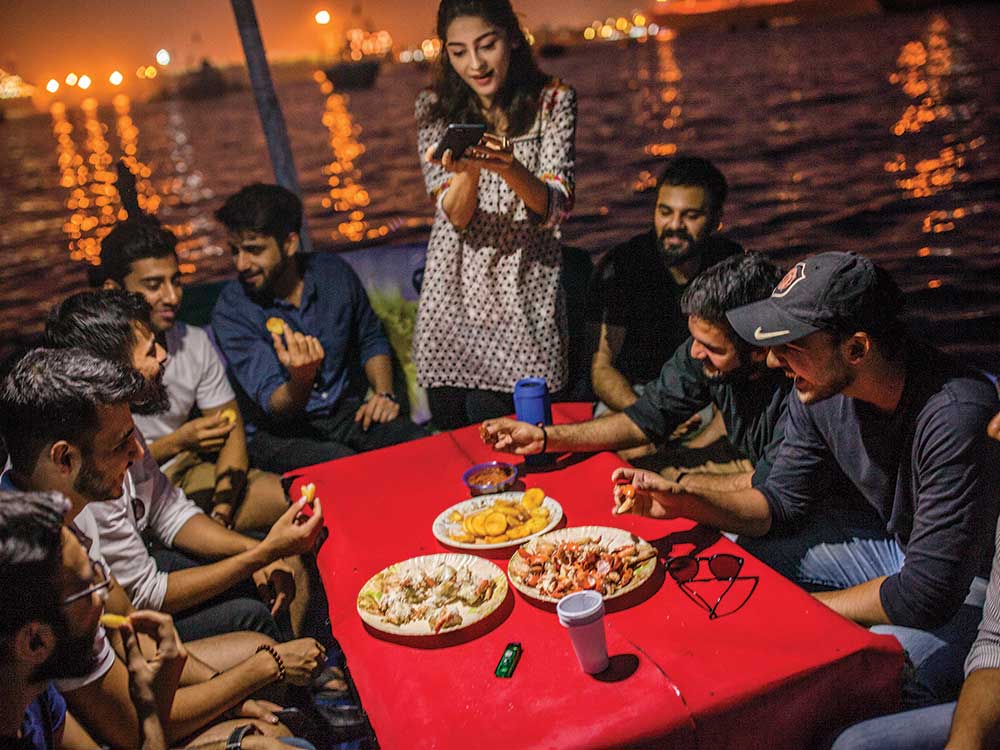 CRABBING, KARACHI
Razzaq hopes that, now and then, customers will still be interested in a local boatman's stories of his ancestors, or those of the spirits haunting the seas.
Pakistanis make up the bulk of Razzaq's clients nowadays, often those who already know of his famed seafood dinners. But even with locals, it's a challenge to get them to endure the city's traffic and make the commute out for a leisurely evening meal. More and more, Razzaq has made himself available to come to them—preparing the same traditional dishes they'd otherwise fix on the boats in the comfort of the diners' homes. Among them are spice-laden patties made from mud crabs and shrimp, a spicy crab curry called ­karhai, crab-leg "lollipops," and traditional biryani. The taste for seafood is thriving, Razzaq says, even if it's not always eaten under the night skies. He hopes that, now and then, customers will still be interested in a local boatman's stories of his ancestors, or those of the spirits haunting the seas. "We derive our livelihood from the water," he says. "We hope God will do well by us, but we can't say much more."