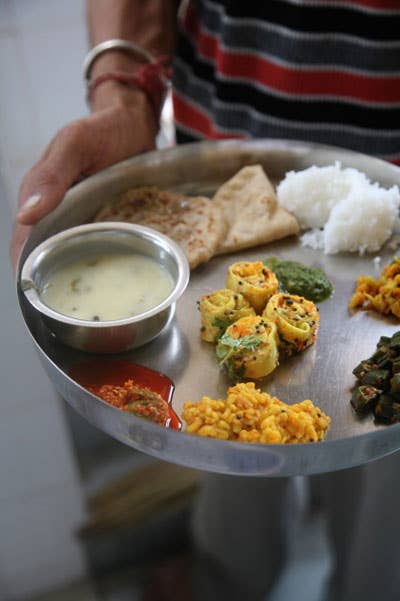 Culture
An Indian Startup Expands India's Famous Tiffin Delivery to School Lunch
The company provides nutritious food to children of working parents
For years, working people in India have relied on dabbawalas, the fanatically organized delivery service that brings home-cooked food in tiffins from their families' kitchens to their desks at work every day. However, school children were often left off of the dabbawalas' delivery route. And now, as more Indian women enter the workforce, some families are finding less time in the day for a home-packed meal.
As Quartz reports, MonkeyBox, a meal delivery service in Bengaluru, aims to solve this problem and expand the tiffin delivery network. Instead of relying on packaged snack food, the company, started by two parents, will supply healthful vegetarian food to students whose parents are working and don't have the opportunity to pack their lunch boxes with fresh, homemade meals.
MonkeyBox, which has grown from 15 subscribing students to 1,300 in just one year, provides options for breakfast, lunch, and snacks, or all three combined. Parents sign their kids up for a meal plan with a rotating menu (none of the meals are repeated over a 22-day period, Quarts reports). Each Saturday, the menus for the following week are released—packed with traditional Asian foods like udon noodles, tofu, idly, and rice. The meals, which are available to children from ages one to 18, arrive at 150 daycare services and schools on fleets of pink and white trucks.
According to their website, MonkeyBox offers subscriptions for five days, ten days or 22 days. Three meals a day for 22 days costs around 3,000 rupees (around $46), providing working parents with a less-stressful nutritious meal plan for their kids each month.