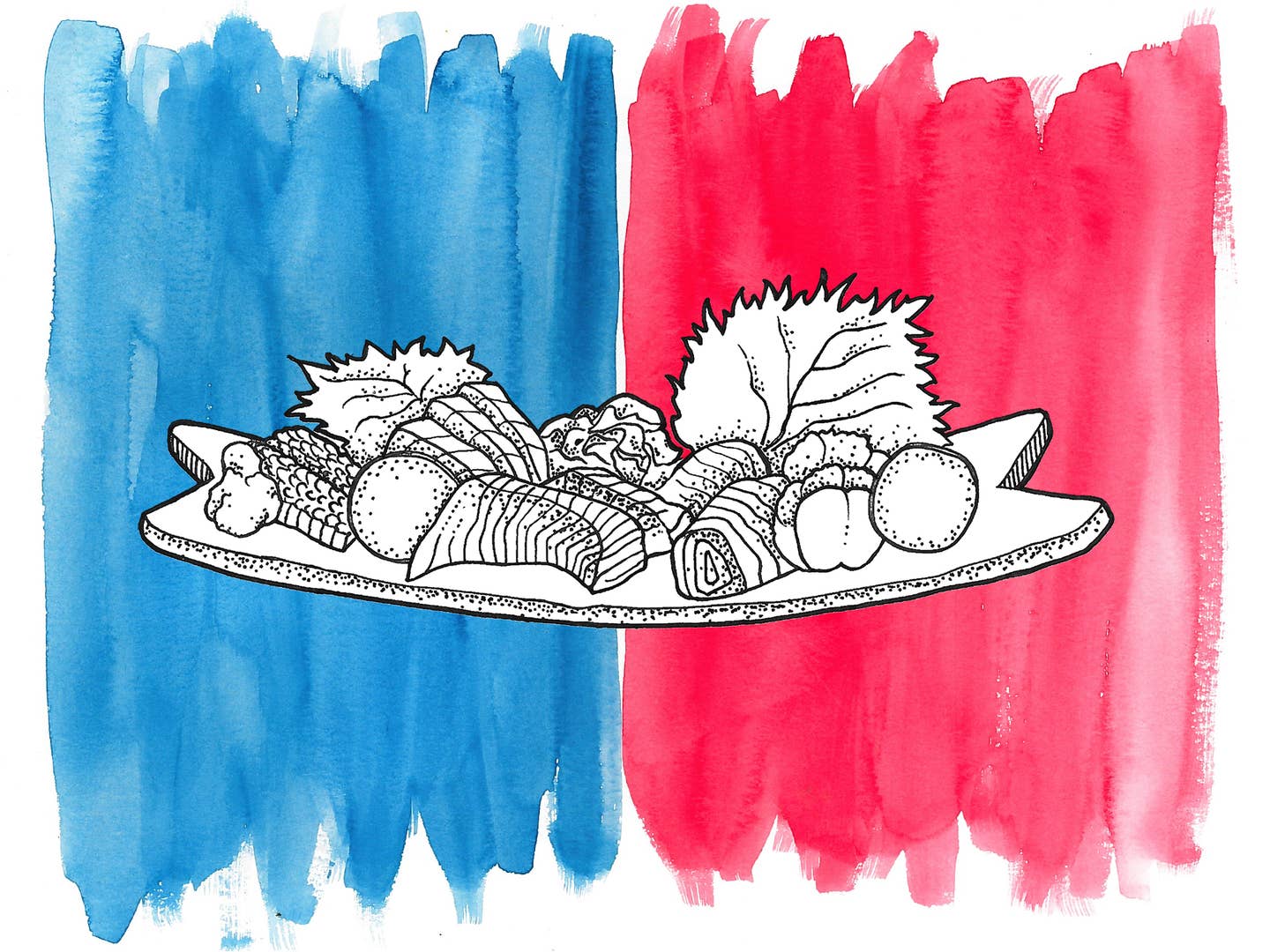 Travel
Dispatch: A Taste of Tokyo in the Lone Star State
Tei-An in Dallas serves an omakase menu that trumps the usual meat-centric meal
People don't typically travel to Dallas for the Japanese food. The sprawling metropolis of cowboy boot-clad cheerleaders and a glittering skyline has a reputation for celebrating red meat—and bigger is always better. The appropriately nicknamed Big D is a gluttonous haven that offers massive Angus burgers piled high with bacon and mountains of smoky brisket, paired with a rack of ribs. Here, a single Tex-Mex combo platter can feed a family of four.
But in recent years the city has been moving away from big beef to a more subtle style of dining, and nowhere is that more apparent than at Tei-An, an elegant Japanese restaurant located in One Arts Plaza. Chef and owner Teiichi Sakurai hails from Tokyo, and he's brought some of the feel of the city's finest restaurants with him: the sushi bar feels serene, with a calming rock garden and a small bubbling fountain that gurgles ever so gently. Servers usher out plates with grace and illustrate each course with finesse. When you step inside, it feels as if you've been transported to Japan.
But Tei-An is also the embodiment of Dallas. The cream-colored semi-circle sushi bar is minimalist in design, but filled with patrons who are anything but: Decked-out Texans tip back sake in flashy frocks, and perfectly coiffed Dallas women, with airbrushed skin as polished as their sky-high Louboutins, slurp soba.
When dining here, everyone orders the omakase; I followed their lead. It began with delicate blond ribbons of baby squid, dressed simply in white vinegar. They're a common starter for the multi-course menu and, I'm now convinced, the only way to begin such an indulgent meal.
Following the squid, there was a sashimi plate, with rows of glistening fish; then, a featherweight jungle-gym-like structure of tempura, which was then one-upped by a mound of "Bolognese" tea soba noodles, dotted with Kobe and Wagyu. After that, it was all about the beef. At Tei-An, it's neither big, nor local: A5 grade Miyazaki from southern Japan, flown in weekly, was lightly kissed on a personal stone grill. The last savory course, a homemade soba punctuated with a big, fat ice cube and studded with duck, stole the show.
"He's all hat and no cattle," is a saying that folks in Dallas use to describe someone who doesn't quite live up to their perceived reputation. There are loads of Japanese restaurants in North Texas, but few with the substance—the cattle—that Tei-An delivers. Sakurai may not be serving big hunks of rib-eye steak. Nor has he adopted a farm-to-table roll. But his well-executed menu is one of the best I've had outside of Japan—and it's deep in the heart of Texas.
Tei-An
1722 Routh Street, Dallas, TX
(214) 220-2828
Anne Roderique-Jones is a writer in New Orleans.