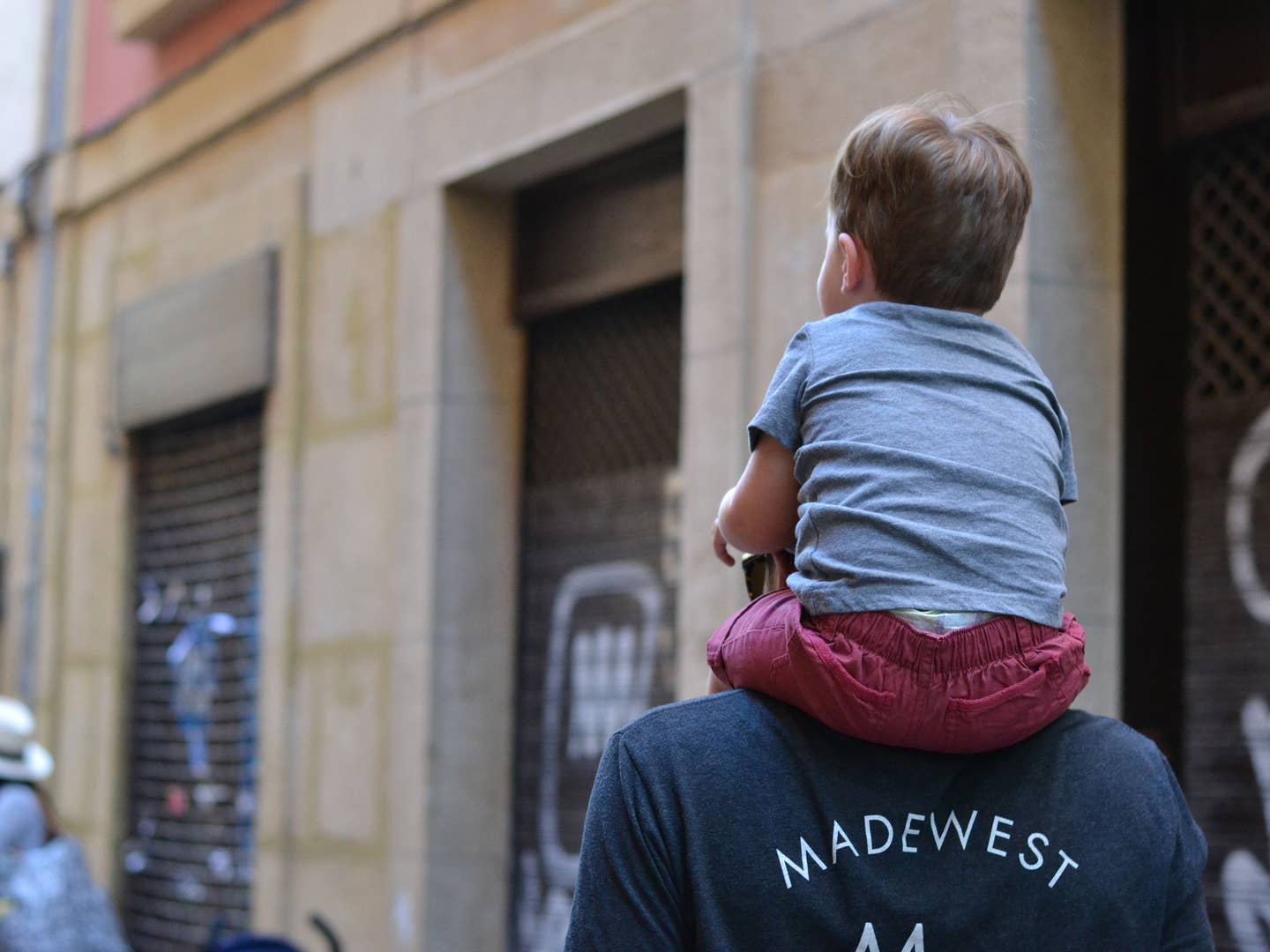 Travel
Dispatch: A Moveable Feast in San Sebastian, Spain
Why one of Spain's most exciting food cities is also a great place for family dining
My son bit off a chunk of crab sauce-drenched anchovy and resumed pushing his toy car over the stone facade of Bar Txepetxa. We had been making our way on foot—and in-stroller—through the network of narrow alleyways that form San Sebastian's pintxo bar-heavy Parte Vieja neighborhood. It was the first meal of my weeklong trip to the renowned culinary capital, and unsurprisingly it was shaping up to be some of the best eating I'd done in my life. There was the plate of veal cheek-stuffed pimientos at Borda Berri, the Tortilla Española at Bar Nestor, and the bacalao croquetas at Ganbara. By sunset, while lingering over gambas and glasses of Txakoli just outside Bar Goiz Argi, I realized that a pintxo bar crawl is the ideal family dining experience.
Consider the factors at play when dining out with even the mellowest toddler: the short attention span, the infinite energy reserve, and the fondness for expressing whatever heightened state of emotion surfaces in a given moment. Now consider what it means for an American restaurant to present itself as family-friendly: a disposable children's menu that doubles as a water-ringed coloring sheet.
Before my husband and I arrived in San Sebastian—traveling with another couple and their daughter—I worried we would raise eyebrows, or even ire, by bringing two children under two along with us to the pintxo bars. But it turned out that we were joining in on a local dining tradition. For a week I watched pigtailed toddlers wobble over cobblestones and older kids dribble soccer balls expertly through the crowds, while their parents congregated at high outdoor tables and every so often called them over for a bite of crispy pig ears.
In San Sebastian, family-friendly has nothing to do with crayons or booster seats. It's an attitude. They treat the presence of children not as an obstacle to be worked around but as an inevitability—as much a part of Old Town's dining culture as the omnipresent squares of blotting paper that pintxo bars try to pass off as napkins.
The movable nature of a pintxo crawl is the antithesis of the high chair-bound restaurant meal. For the kids, every spot presented exciting new food to try and new storm grates to jump on. The district's confined alleyways meant traffic was almost exclusively pedestrian, allowing our kids to safely play a few feet from us while we paired coherent adult conversation with world-class food.
Back outside Txepetxa one afternoon, I glanced down between sips of Txakoli to see that my son had slipped into the kind of instant and pillowy sleep that only a well fed, worn out toddler can manage. As I gently reclined the seat of his stroller, my friend emerged from the bar holding a fresh plate of their legendary anchovies. While my son napped to the sounds of the city's built-in noise machine, I raised my glass and toasted San Sebastian for having perfected the art of the long, leisurely family meal.