Shopping & Reviews
Dorie Greenspan's Foundational French Cookbooks
Required reading from the beloved queen of French baking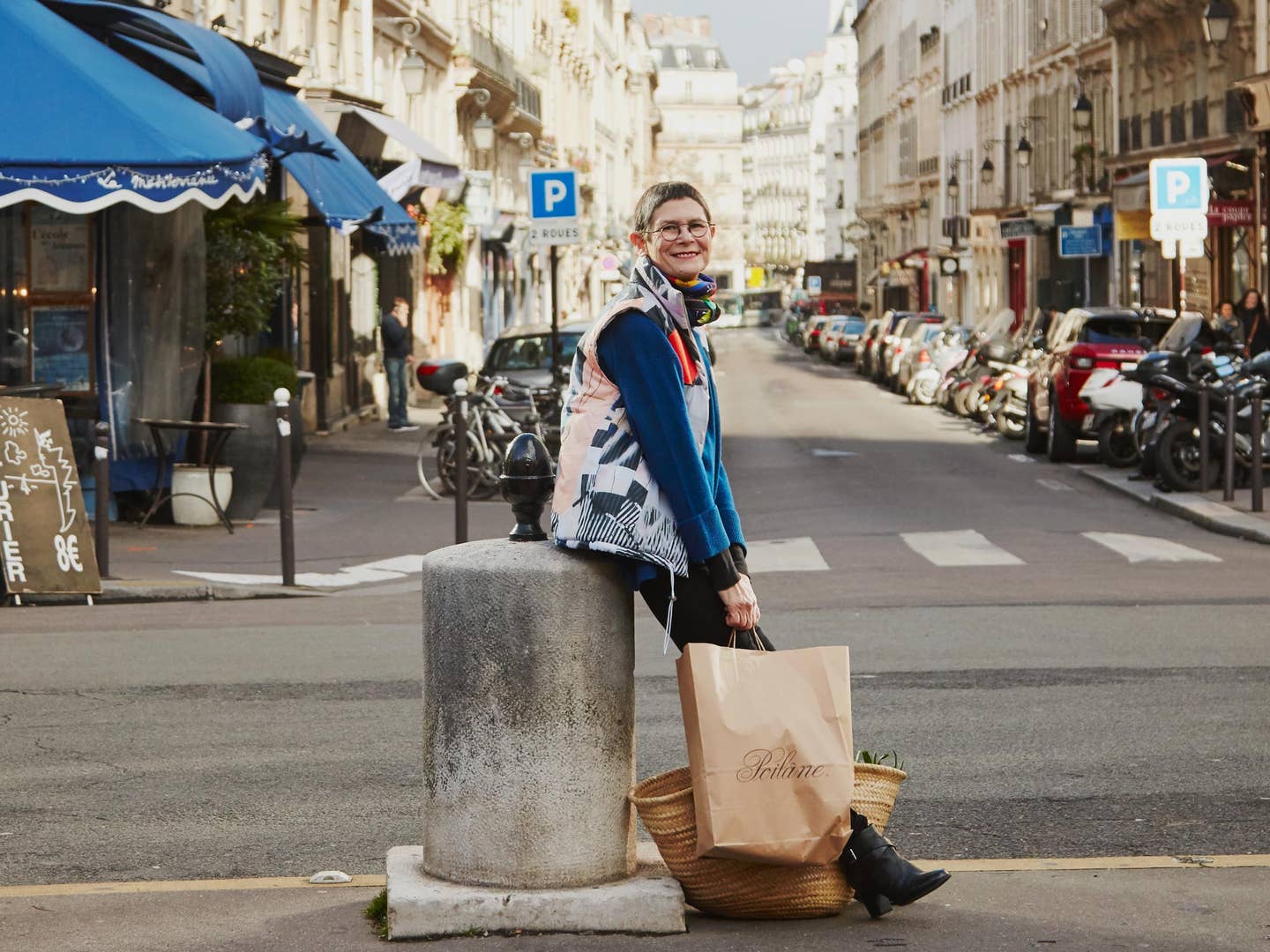 Forty years ago, when Dorie Greenspan first visited France she thought: "My mother made a mistake. This is where she meant to have me." She fell in love instantly with the culture. "I wanted to learn to tie my scarf just so," (which she did), and to walk in high heels, as French women did (which, she adds, never quite happened). It was the food, however, and the unique culture that surrounds it, that entranced her the most. In Paris, "everything happens around the table," she says on the phone from her apartment on the city's left bank. "People take time to enjoy the food, but [also], to really enjoy being with one another."
Twenty years later, she began to split her life between the America's East Coast and Paris, spending her time in France visiting markets, hosting long dinners for friends, and exploring regional dishes and cuisines both in person and through books. She divides her large cooking library between New York, Connecticut, and Paris. "I don't have decoration, I have books," she explains. Most of the books she keeps in Paris are in French, but we asked her which English-language books on the foods of France helped shape her as a cook and cookbook author. Among her eight choices are recommendations for a French baking book designed for American kitchens, Julia Child's iconic masterpiece, and a book that gathered the recipes of France's best bistros in the 1980's.
For those of us who would like to cook more like Greenspan does everyday, this October she will release her next book, Everyday Dorie (Houghton Mifflin Harcourt). Until then, here's her required reading list.
"The writing, the writing, the writing," Greenspan says, just one of the many reasons she loves this book by acclaimed British writer Elizabeth David. David wrote about food during a rationing period that lasted in Great Britain for 9 years after the end of the second World War. While this book came out in the very early 1960's, "A lot of what she wrote was a dream of food for people," Greenspan explains. "There's such pleasure in reading her writing about food, you can see where it would have been satisfying even if you couldn't have the food." Her recipes from regions of France are written in narrative paragraphs, which is "not so easy to follow in the kitchen, but very lovely to read," Greenspan adds.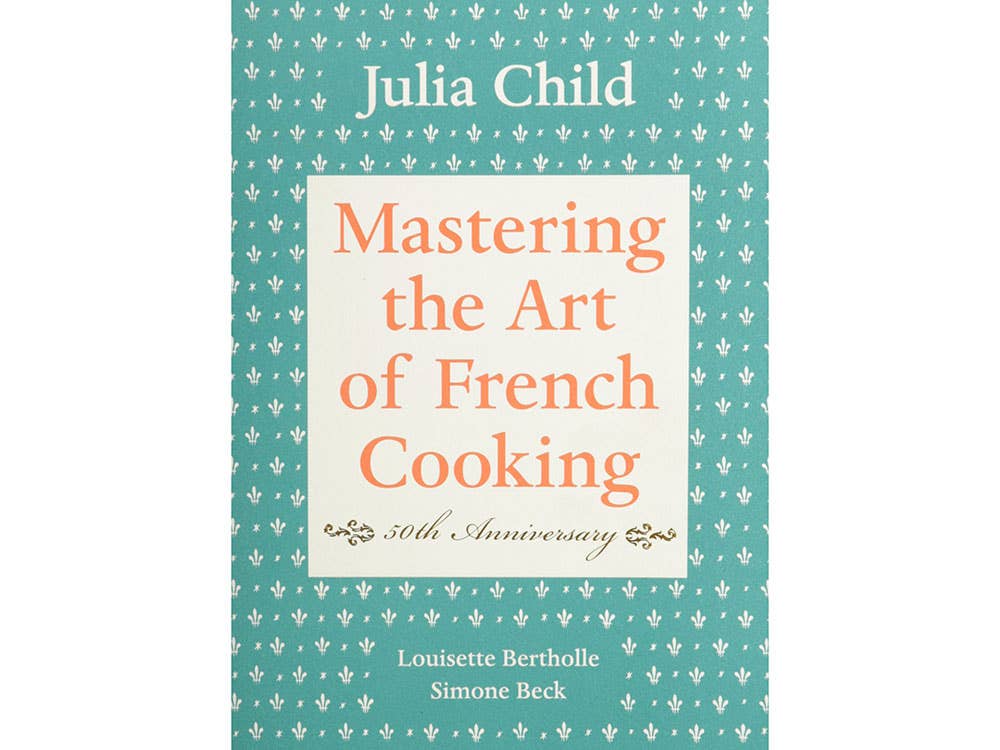 <a href='http://amzn.to/2FFkS8O'>Mastering the Art of French Cooking, Volume I</a> by Julia Child, Louisette Bertholle, and Simone Beck
SHOP NOW
"I didn't learn to cook, as many people did, from Julia's books," Greenspan explains. But, in 1995, the two worked together when Greenspan helped produce a cookbook to accompany the TV series Baking With Julia . It was the experience of working with Julia Child that brought Greenspan back to Child's iconic tome. "Coming to Volume I was like being with Julia. I could hear her on every page, how much it meant to her to bring that food to other people. It's a brilliant book," Greenspan says.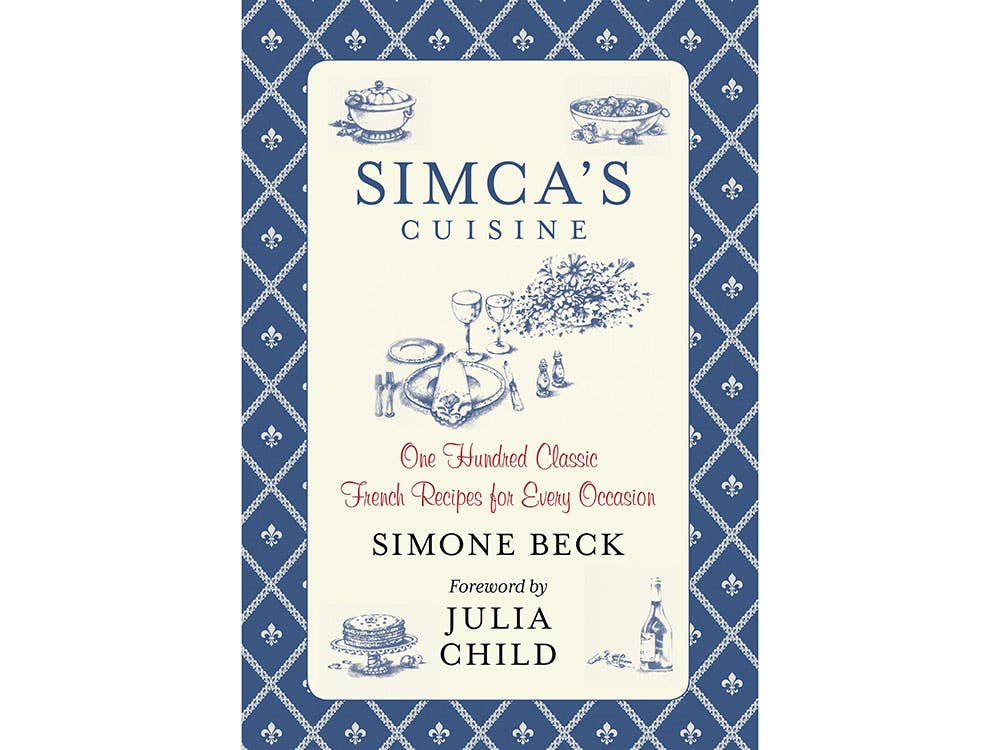 <a href='http://amzn.to/2DRfPln'>Simca's Cuisine: One Hundred Classic French Recipes for Every Occasion</a> by Simone Beck
SHOP NOW
Organized as a series of menus like an Alsatian supper, a chic little lunch, or an autumn dinner after a day in the fresh air, this book first came out in the 1970's from Mastering the Art of French Cooking co-author Simone Beck. The recipes are for ambitious cooks, but each "has something really interesting about it," points out Greenspan, a tip or approach you might not consider on your own. Perhaps, its greatest strength is how effectively the recipes bring the taste of France to America, she adds. "It would transport you to France...that was what it was like with Simca's food, it always tasted French."
Of the books on her list, Greenspan says Richard Olney's Simple French Food, which came out more than 40 years ago, is the one that is most well worn from her paging through it over and over. " He would probably say that nothing that he did was completely original, but boy, it was new for me," Greenspan says thinking back to when she first read the collection of 175 recipes including a chicken with 40 cloves of garlic that was one of the first to inspire her. Even the recipe directions are evocative she says: " You can almost feel what he's doing with the ingredients."
Drawing on the signature recipes of France's bistros, Patricia Wells managed to capture an era of French dining in the late 1980's. "People who come to Paris want to eat this food," Greenspan says. "I really appreciate how food's changing, but there are classics and they're still being made in bistros in Paris—and the recipes still hold up."
The newest book on Greenspan's list is by David Lebovitz, a friend of hers, and she says she loves the book "for the Davidisms in it." But, beyond that, she says he "is a meticulous recipe tester…[and] this gives an interesting view of food in Paris today—that mix of classic, bright, innovative, and a lot of ethnic food as well."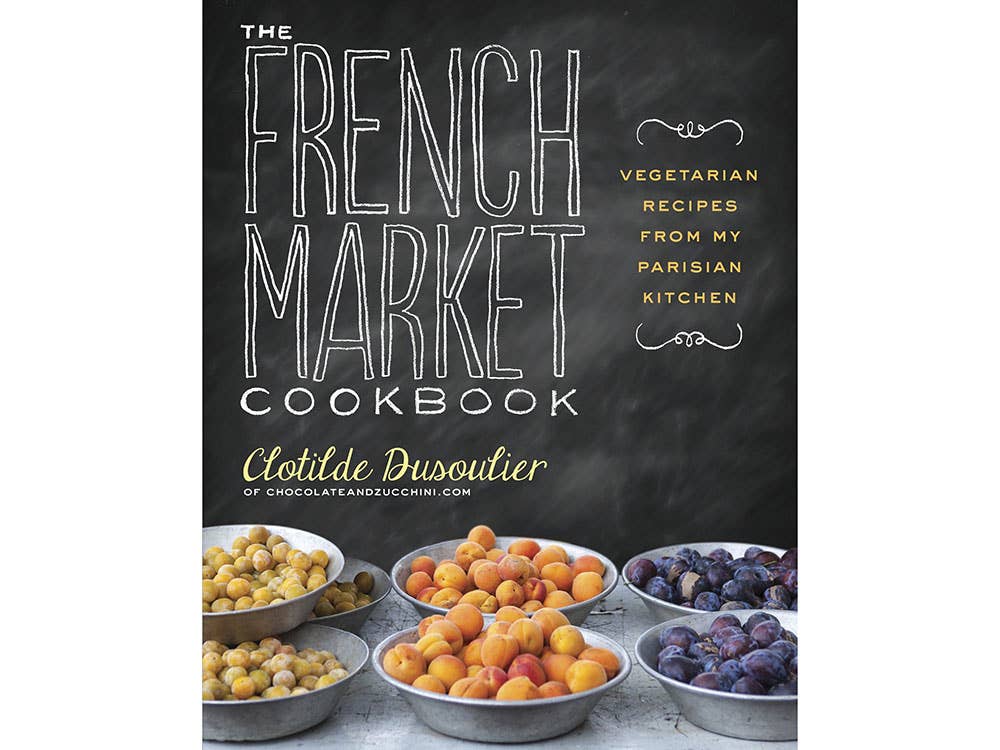 <a href='http://amzn.to/2ExIf57'>The French Market Cookbook: Vegetarian Recipes From My Parisian Kitchen</a> by Clotilde Dusoulier
SHOP NOW
Great meals in France starts with a trip to a local market. "Everyone has their market," Greenspan shares. Clotilde Dusoulier, an early French blogger, brings an element of that experience into a vegetarian cookbook that's organized by season. Dishes like Swiss chard pie with prunes and pine nuts, and strawberry tartlets bring together produce with decadence in moderation. "You kind of know [her recipes] are good for you because Clotilde cares about that, but it's not why you want to make them," Greenspan adds.
While some of Greenspan's favorite French baking books have been translated into English, she explains that Jacquy Pfeiffer's is different. Written by a master teacher who first learned to bake in his father's bakery in Alsace, "The book covers French pastry in a way that takes into account that we live in America and we want to make this food in our own country," she says. Charts translate grams into more common American measurements like cups, teaspoons and a pinch of salt. "It's extensive, well-researched, and you can trust it," she adds.