Honey Butter Glazed Carrots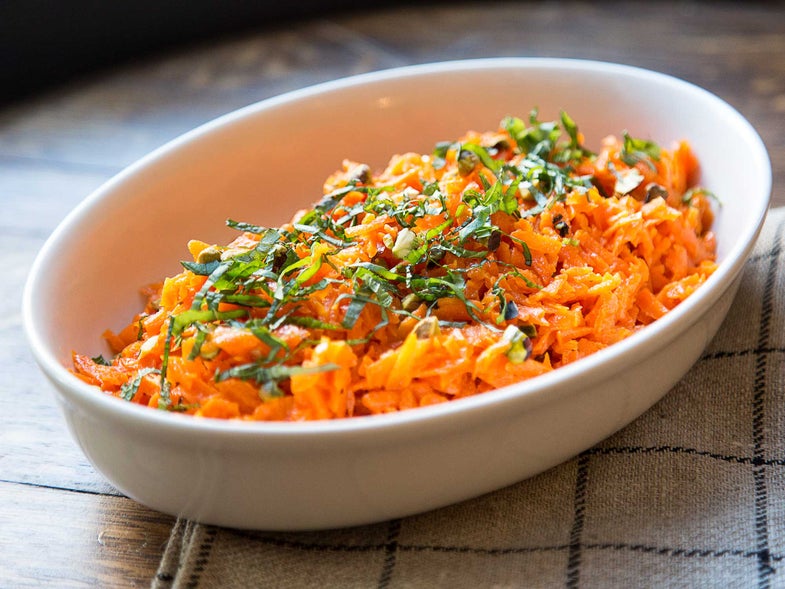 This simple dish of grated carrots tossed with warm butter, honey, pistachios, and herbs is a perfect spring side.
Featured in: What it Really Takes to Win Over a Picky Eater
Yield: serves 4
Time: 20 minutes
Ingredients
12 tbsp. LAND O LAKES® European Style butter
2 lb. carrots, peeled and grated
1⁄4 cup honey
1⁄4 cup roughly chopped toasted pistachios
2 tbsp. thinly sliced mint
2 tbsp. thinly sliced parsley
Instructions
Heat butter in a 12-inch skillet over medium-high. Add carrots and cook, stirring, until slightly soft, about 5 minutes. Add the honey, salt, and pepper, and cook 2 minutes longer. Remove from the heat and stir in half the pistachios. Transfer the carrots to a serving platter and sprinkle with the remaining pistachios, the mint, and the parsley.