Recipes
Braised Egyptian Greens With Crispy Chicken (Egyptian Molokhia)
Serves

serves 6-8 people

Cook

2 hours 30 minutes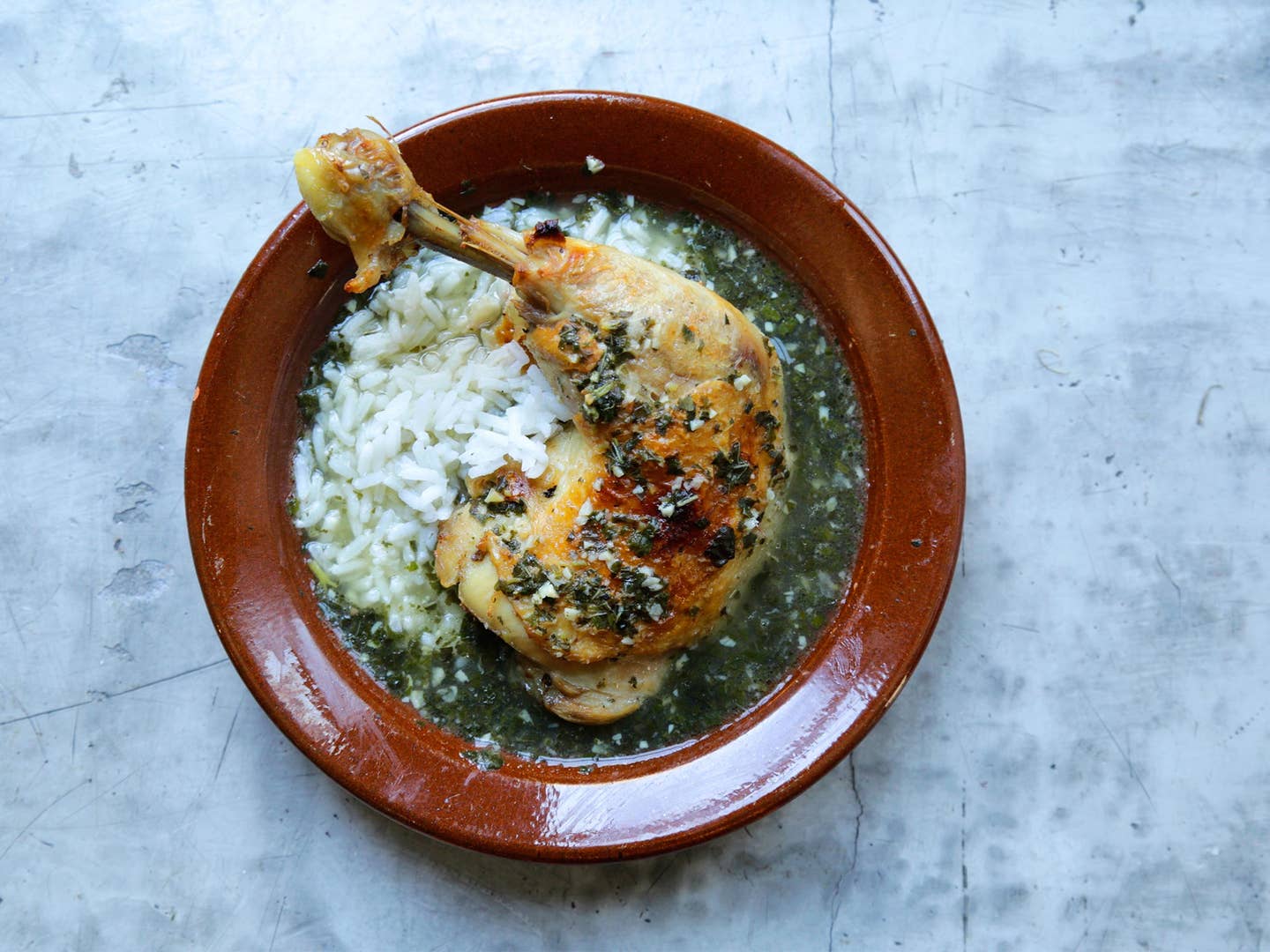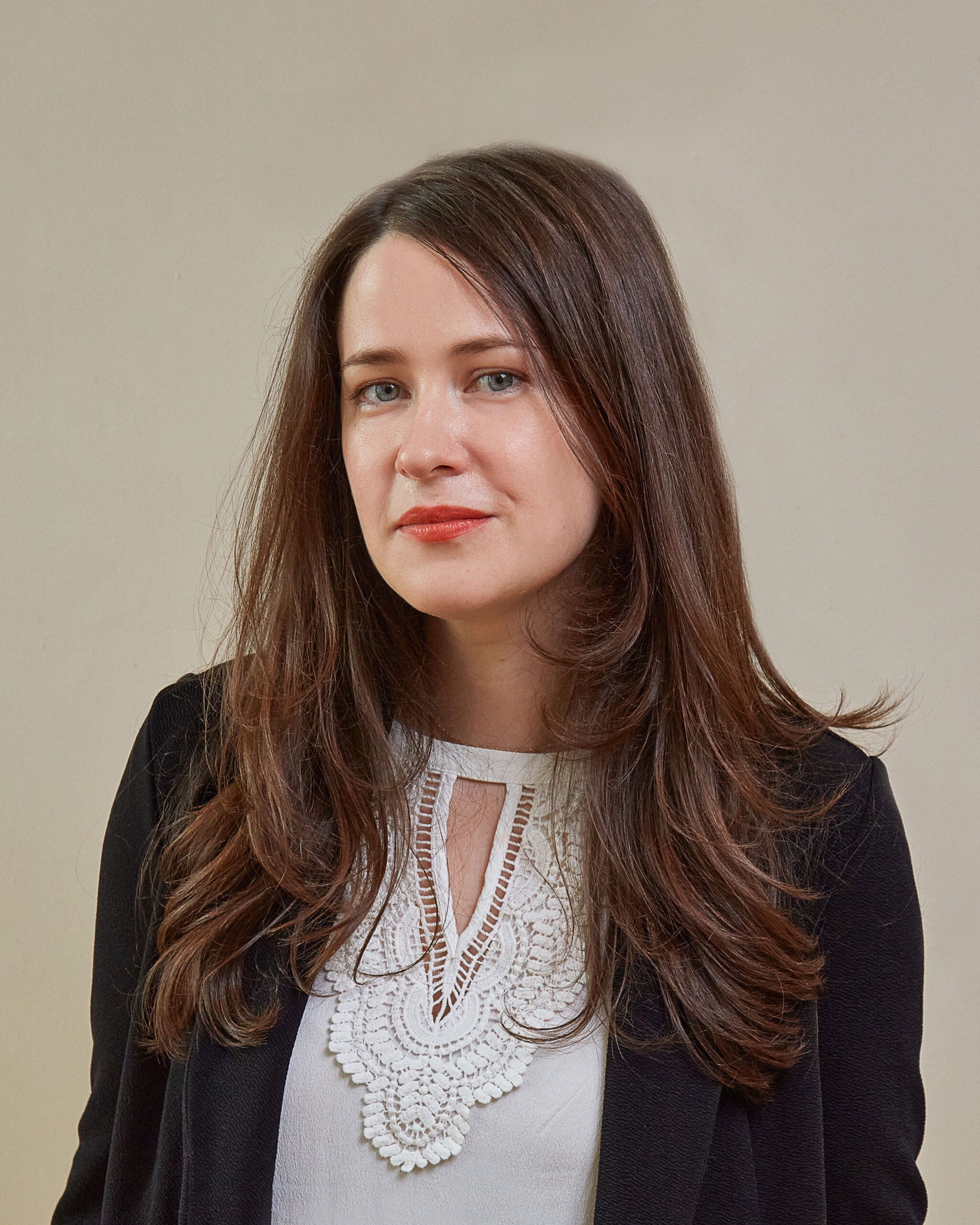 ---
The name of this stew—named after the leafy green that's used to make it—is one of Egypt's most popular dishes. Molokhia, the grassy-tasting, green vegetable also known as jute or Jew's mallow, is occasionally available fresh at farmer's markets, but the frozen leaves are far easier to find. Look for them at Middle Eastern and North African grocery stores.
Ingredients
1 whole chicken, meat cut into 6 bone-in pieces, neck and ribcage reserved
1 large yellow onion, quartered
5 pods green cardamom, cracked
2 bay leaves
2 tsp. kosher salt, plus more to taste
2 tbsp. unsalted butter, softened
Freshly ground black pepper
About 2 tbsp. Cloves from 1 medium head garlic, minced to a coarse paste
1 tsp. fresh lemon juice, plus lemon wedges, for serving
1 tbsp. ground coriander
1 packet (15 oz.) frozen molokhia leaves, thawed and chopped if needed
3-4 cups cooked white rice, for serving
Instructions
Step 1
In a large, heavy-bottomed pot, add the chicken pieces and enough cold water to cover; bring to a boil over high heat. Reduce to medium-low and let simmer, skimming occasionally, 30 minutes. Add the onion, cardamom, bay leaves, and 2 teaspoons salt and continue to simmer until the chicken is fully cooked and tender, 20-30 minutes more.
Step 2
Meanwhile, preheat a broiler to high heat. Using tongs, remove the chicken pieces to a large baking sheet or oven-safe platter and set aside until cool enough to handle. Rub the pieces all over with 1 tablespoon butter, season with more salt and black pepper, and broil until the skin is browned, 4-6 minutes. Remove and set aside while you prepare the soup.
Step 3
Place a fine mesh strainer over a large bowl, and strain the stock (discard the solids). Measure out 5 ½ cups and set aside any remaining stock for another use.
Step 4
In a medium pot, melt the remaining tablespoon butter over medium heat. Add the garlic, 1 teaspoon lemon juice, and the coriander. Cook, stirring occasionally, until very fragrant and the garlic is beginning to brown, 5-6 minutes. Quickly add the reserved 5 ½ cups stock and bring the mixture back up to a simmer. Add the molokhia, stirring to incorporate. Bring the mixture back up to a low boil, then simmer until the broth is smooth and slightly viscous and the garlic no longer tastes raw, about 5 minutes. (Take care not to overcook the soup, which will cause the leaves to fall to the bottom of the soup.)
Step 5
Divide the rice among 6 individual bowls, then ladle in some of the hot stew. Top each with a piece of chicken and serve immediately with lemon wedges for squeezing.