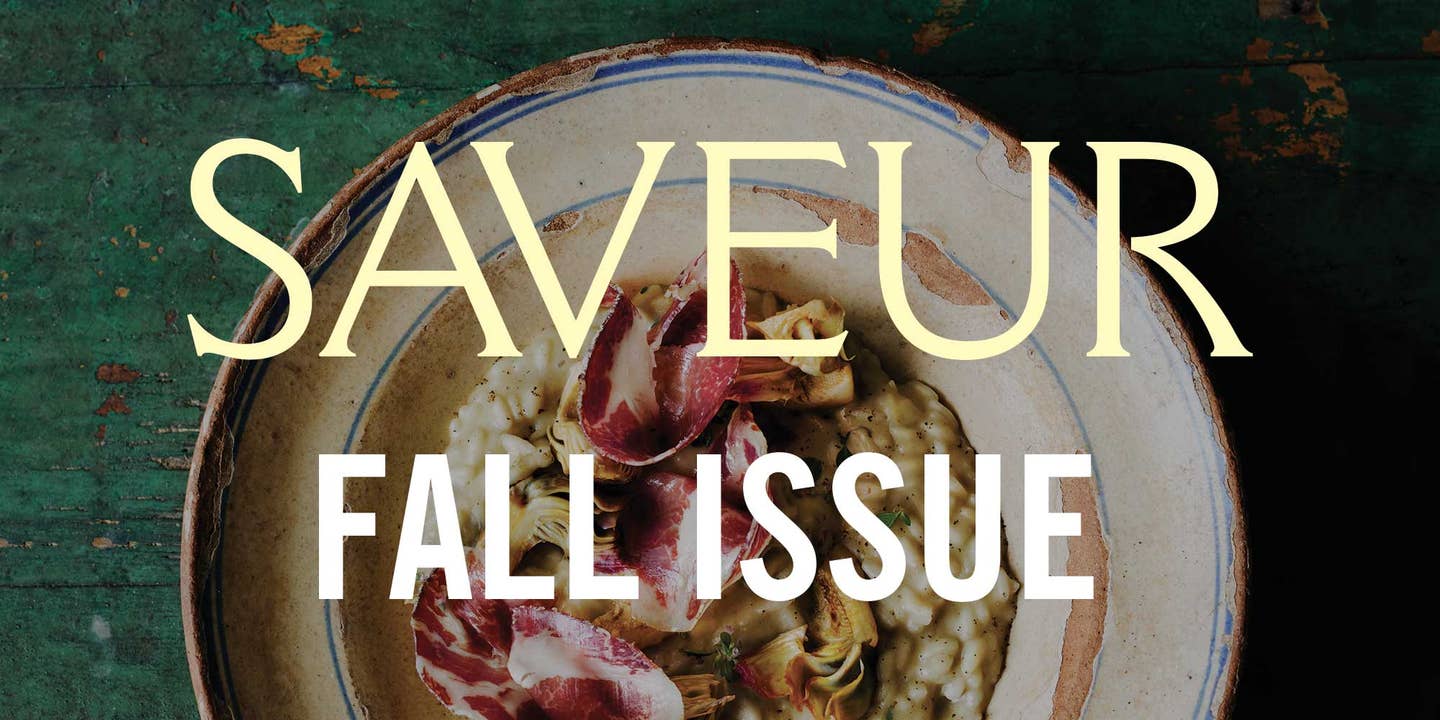 Culture
SAVEUR's Fall Cooking Projects
Homemade Korean kimchi, Indian dosas, Mexican tamales, and so much more
It's apparent by now that what happens in the food world can have big, sweeping reverberations outside of it. The choices we make individually and collectively about food—like what we eat, and how and where we grow, make, and consume it—affect everything from agriculture and the environment to political policy, world hunger, climate change, and so much more. Food also plays a societal role, influencing how we act toward and around one another, and the way we experience people, cultures, and traditions that are different from us and our own. Ultimately this all factors in to how well we understand and relate to one another in our communities and across borders.
We are happy that 2018 is a year, long overdue, in which women are being prioritized, listened to, and celebrated in the food world and beyond. (Hopefully, this is just the tip of the iceberg.) All the stories from the fall issue of SAVEUR are fully written, photographed, and illustrated by women, and they all feature women. We did this not only to add our voice to this powerful movement, but because it just felt like a great thing to do.
Humility is something we women, as a whole, have too much of. In our all-too-­common quest for perfection—saying or writing the right thing, pleasing everyone, being a flawless host or partner or colleague—we can second-guess ourselves and our worth and achievements. And yet, every one of the bold, talented women in this issue has made an invaluable contribution to it that changed the way I look at cooking, food, and community. We're hoping many of you will feel the same.
We urge you to bring some of their magic into your kitchen, by making chef Esther Choi's funky Korean kimchi—a recipe from her grandmother—or the crispy fish cakes writer Chantal Martineau found while tracing her black Canadian roots in coastal Nova Scotia. The dishes in this recipe-packed issue are as warming as the stories.
The path of a movement won't ever follow a straight line. But we think, we hope, we are all headed in the right direction. —Stacy Adimando, executive editor
We'll be updating this map as our favorite women-authored stories are published. Stay tuned for more.
Cristina Sánchez is the first woman to direct the cellars at Cinco Jotas, one of Spain's most-respected producers