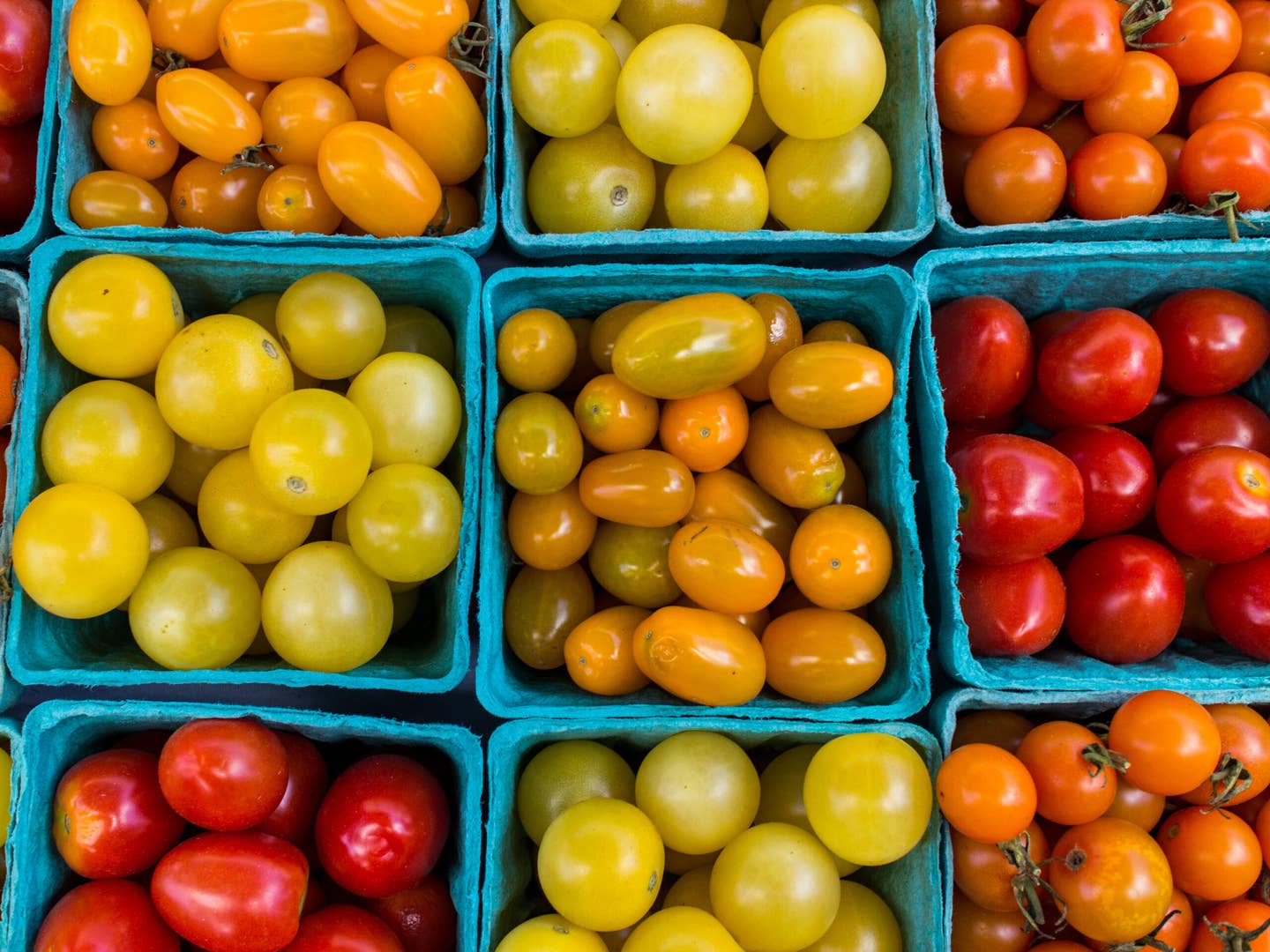 Culture
The 2018 Farm Bill Could Eliminate Funding for Farmer's Markets
The current farm bill has assisted farmer's markets since 2006
Within the next year, your farmer's market could lose its federal funding. Quartz reports at the end of 2018, the current farm bill will expire, and under President Trump's new proposal, it's looking like the Farmer's Market Promotion Program (FMPP) could be one of the first areas where funds are slashed.
According to the US Department of Agriculture, since the program's original funding in 2006, it has helped more than double the amount of operating farmer's market in the US, raising the number of markets from under 3,000 to over 8,600.
While the proposed farm bill will still fund mandatory programs like Supplemental Nutrition Assistance Program (SNAP), non-mandatory programs are fighting for their life. In a time when farmer's market popularity is rising, especially in the push toward healthier, fresh produce in schools to combat obesity, funding for farmer's markets is necessary in the eyes of the Farmer's Market Coalition.
Jen Cheek, the coalition's executive director, told Quartz that President Trump's proposed farm bill conflicts his administration's promises of support for rural farming communities, but she recognizes it's still merely a proposal.
"It isn't clear why funding for FMPP was zeroed out in the president's proposed budget, which cuts [all] USDA funding by a pretty staggering 21 percent," Cheek told Quartz. "But it's important to remember that the president's budget proposal is just that—a proposal. Congress controls the purse strings, and both Democratic and Republican members of the House Agriculture Committee have expressed concern that the initial budget request cuts too much."
So, what could it mean if the bill is passed as-is? Currently, farmer's markets sell $3 billion per year in food, according to the agricultural census. According to Cheek, farmer's markets that received a FMPP grant saw an average increase in sales of 27 percent, with 94 percent reporting an increase in the number of first-time customers. According to Quartz, many farmer's markets use FMPP funds to cover the cost of day-to-day operations and expand to larger spaces. Without these funds, some farmers would face too big a burden and, in turn, customers would be forced to revert to buying conventionally grown food at the grocery store.
Martin Bourque, executive director of the ecology center in Berkeley, told Quartz he believes that instead of eliminating FMPP funding, congress should "increase it by a factor of ten."
"Make it so people don't have to worry about its elimination every cycle," Bourque said. "Make sure grants are dedicated to farmers' markets and not grocery stores, which have enough money to run incentive programs on their own dime."