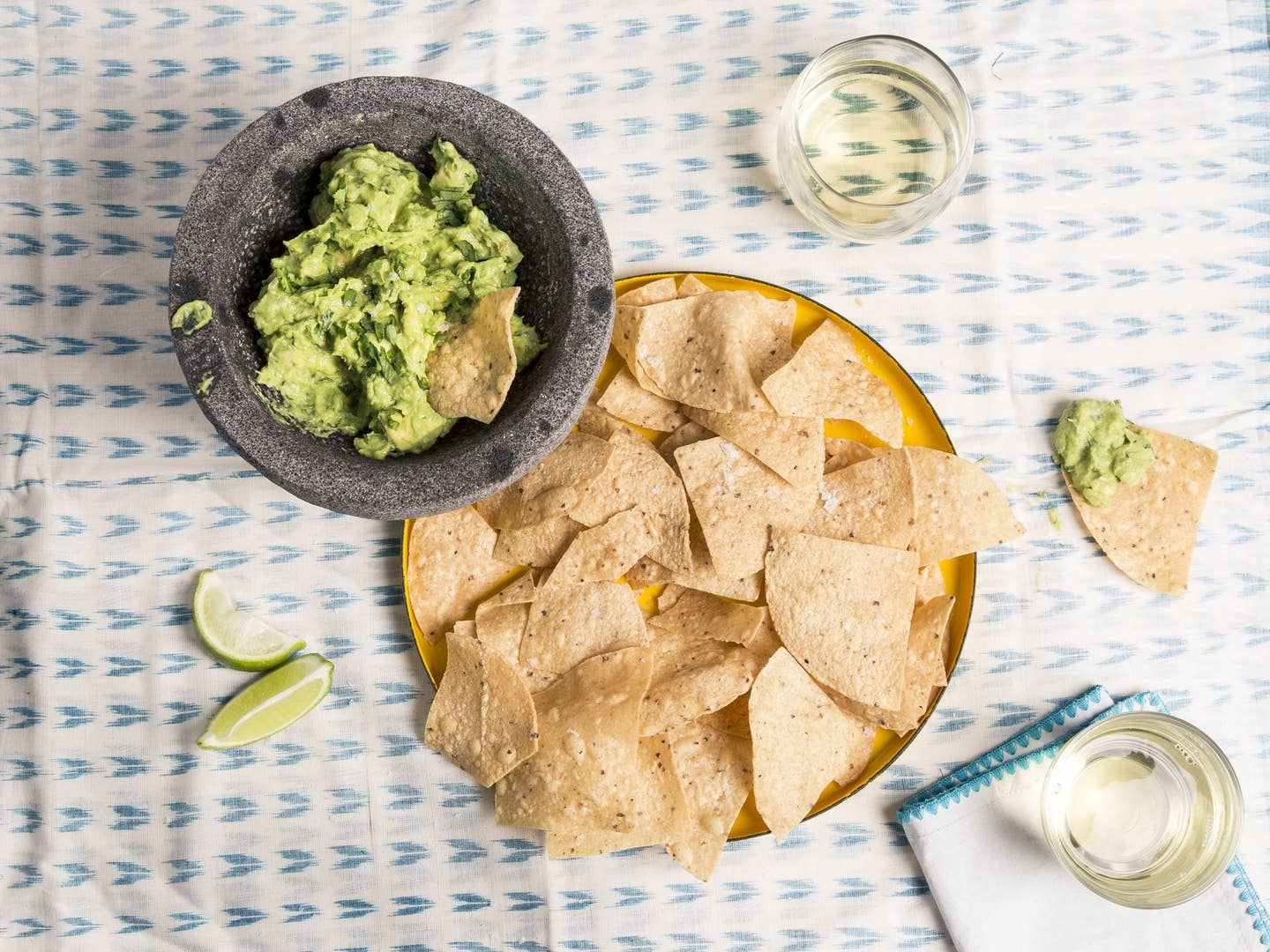 Techniques
How to Dice an Entire Avocado in 10 Seconds
Bring this restaurant trick home for the speediest salad topping or guacamole
The avocado: So easy to eat, and keep eating, and keep eating for just one more bite. And so sneakily fussy to prep: Timing the ripeness just so, removing the pit without injuring yourself, extricating the butter-fruit from its leathery wrapper so you can, you know, eat more of it it.
In restaurants, where cooks must regularly plow through the fruit by the case, there's a no-brainer way to prep avocados for dips and salads. It's a trick chef Jennifer Puccio of San Francisco's Marlowe, Park Tavern, The Cavalier, and soon-to-open Leo's Oyster Bar learned back in Boston around 15 years ago. "I was in the kitchen painstakingly dicing an avocado, and one of the line cooks came up to me and said, 'move over, this is how it's done.'"
That's when they set a common cooling rack—you know, the square-gridded one you use when your cookies come out of the oven—on top of a big bowl, scooted the pit out of a halved avocado, and pressed the half, cut-side-down, right through the rack. The rack's square grid smooshes the avocado into a nice, even dice that just so happens to be the perfect size for making guacamole. You skip the step of scooping out the flesh, and once you get into the rhythm, it's all prepped in about 10 seconds. That's a handy thing if you're wrangling a big batch for a crowd.
True, the avocado comes out looking more rough around the edges than you'd get with a sharp knife. But if you're mashing it into a dip or pureeing it for a sauce, who cares? And if you're using it to top salads, the way Puccio sometimes does at Marlowe with gem lettuce, well, pristine looks aren't everything, and true beauty isn't skin deep. Just ask an avocado.