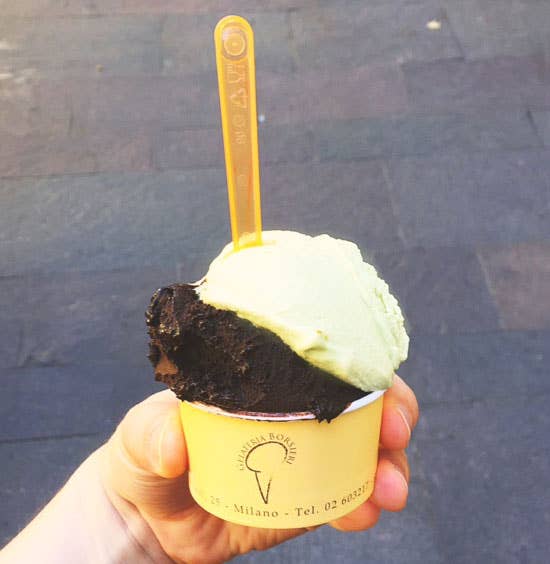 Travel
Where SAVEUR's Editors Traveled in June 2017
From softshells in the city to beer brats in the middle of nowhere: the Americana edition of our Field Notes
At SAVEUR, our obsessive quest to unearth the origins of food and discover hidden culinary traditions sends us from our test kitchen in New York City to all the corners of the globe. This month, we went everywhere from Germany's wine country to the tiny American towns of the midwest. See all our field notes below.
Probably no wine has a more polarized reputation than German riesling. Sommeliers and other wine dorks love it for its versatility with food, potential to age for years, and ability to thrill in a huge range of styles from chalky and dry to honey-sweet. But most drinkers still stay away, I guess through some mixture of an aversion to sweetness and horrifying reminiscences of Blue Nun.
A few days spent driving around meeting winemakers and touring cellars in Germany's Mosel region forever cemented my place in the first camp. It also left me with a newfound respect for the work that goes into each bottle: I've always known that riesling grows best on steep slopes, but it wasn't until I huffed and puffed up the Enkircher Ellergrub vineyard, pictured, that I really appreciated how much really goes into it. — Chris Cohen, senior editor
I love lobster. I love pulling it apart, all the satisfying crunches and snaps, and I even love all the whooshes of weird liquid that come out when you're tearing into the good stuff. I didn't even hesitate to order it when I saw it was on the list of options at a friend's Provincetown wedding, and I was excited for one of the fringe benefits of ordering lobster: figuring out which of the other attendees was a "lobster person."
Lobster people, in my experience, are awesome. They're adventurous, they're willing to work for their food, and they don't mind being photographed with a goofy plastic bib around their neck. And there's something particularly telling about people who are willing to do that in suits or cute dresses.
My friends didn't disappoint. They dug in without worrying about the mess. Special shoutout to my friend Jack, who one-upped everyone at the party by immediately going for two lobsters. —Katherine Whittaker, assistant digital editor
Besides the fact you can actually see something from the windows, it's the most culinary route I've found from New York, during these 10 months I've lived here. Cuisines from all around the world—Greek, Indian, Irish—welcome you to endless food adventures.
Not to mention the last stop: the bustling Chinatown of Flushing. During my last visit, I had two lunches (both dumplings) and one between-the-lunches snack (Japanese rice cakes, motchis) and I wished I could have eaten more. The beauty of the dumplings in Nan Xiang Xiao Long Bao charmed me. People seem to have mixed feelings about this place, but I was taken by the looks, chewy dough, the rich, fresh vegetarian filling and the price: $5.99 for the generous portion that is served with green tea. —Pauliina Sinauer, editorial intern
After work on a sunny Friday, I headed to the Central Park reservoir, binoculars in hand, hoping to spy a horned grebe that had been reported in the area. My husband, Jock, and I met up and strolled the 1½-mile path, sidestepping joggers and tourists. We never saw the grebe but did spot a female Baltimore oriole, a wood duck, and a black-crowned night heron along with the many gulls, geese, and mallards.
Bird-watching worked up an appetite. We wanted to try Little Frog (littlefrognyc.com), a newish French bistro. Every time we'd been by, the place was full, but the nice thing about summer Fridays in the city is that many residents decamp for weekend getaways, leaving tables free even at the hottest restaurants. We chose a quiet table next to the bar over the noisy main room.
The bartender, with severely styled black hair and a waxed mustache, could have stepped out of an Henri de Toulouse-Lautrec poster. My Mezcal Mule in a bright copper mug was a smoky twist on a Moscow Mule. Jock had his usual Manhattan. The mustardy steak tartare, with capers and mâche, came with sweet potato chips for scooping. Two delicious softshell crabs were piled on a soft corn cake with peas and a white wine sauce. Little Frog, we decided, was a welcome addition to the neighborhood. — Donna L. Ng, copy chief
I recently took a short vacation to Italy, which is to say I ate many, many meals of pasta, pizza, and panini, followed up more often than not by a scoop or two of gelato. In one case, dinner was preceded and succeeded by the dense and magical Italian treat.
The stuff at Milan's Gelateria Borsieri was that delicious. The lemon sorbetto was perfectly tart and the Sicilian pistachio full of rich flavors. But the one that really won me over was the gothy fondente—a 90% cacao chocolate that was so jet-black and slick it looked lacquered. —Andrew Richdale, deputy editor
Moving day: The day I had to say goodbye to my childhood home in Montgomery, New Jersey forever. My parents finally decided to downsize and rent a 900 square-foot townhouse that barely fit their furniture, let alone two cats. While I packed the remaining memories left in the old house, I planned to be filled with nostalgia, longing for the days when I played kickball in the backyard with my neighbors. The only thing I could think about was how loudly my stomach was growling. The fridge had already been cleaned out... I was stumped.
My mom was also on the verge of a hunger-crisis, so we took a break from packing to head to the closest place with food, Blawenburg Café. I hadn't been there in years and it was almost unrecognizable. It now resembled a modern space, but the café kept its small-town country feel through decorations, which I was grateful for. Families with children and dogs filled the outdoor seating. My mom and I laughed at ourselves, covered in dust and dirt from the day while everyone else was neatly dressed. It didn't matter, though. We were finding happiness from a melancholy day that began more stressful than fun. I ordered a grilled vegetable sandwich on whole grain bread and was pleasantly surprised with how simple, yet satisfying, it was. No ingredient overpowered another, although I may be saying this only because I ate the sandwich so quickly. I'm glad the service was speedy; I'm not sure how much longer I would have lasted without a meal. Allie Mannheimer, social media intern
I'm a Midwesterner, a congenital condition that I didn't embrace until recently. Specifically, I'm from Ohio. When I tell people this, they inevitably ask, "Which part of Ohio?" to which I reply, "You've never heard of it." And truly, no one has ever contradicted me when I name the tiny Northwestern town.
I've been home a lot, recently. An uncle passed away, and then my little brother graduated from college, and then my little sister from high school. Each time I go back, I'm reintroduced to something beautiful that I never took notice of growing up because it was just woven into the fabric of my reality—dilapidated barns, wheat fields at sunset, cheap-as-hell bars.
On my most recent trip, I was reintroduced to another beautiful thing: bratwurst in beer. No, not bratwurst and beer (though, that is always acceptable). Bratwurst in beer. There's a big German contingent where I'm from and they love their kraut and sausage. Even more, they love their sausage cooked in Budweiser. It's an intuitive move, really. Toss a bunch of fresh bratwursts into a pot, dump in four Budweisers, and poach until nearly cooked. Then throw them on the grill, serve with more Budweiser, a pile of tangy cabbage, and a squirt of coarse-grain mustard. Voilá: Ohio, on a bun. —Leslie Pariseau, special projects editor