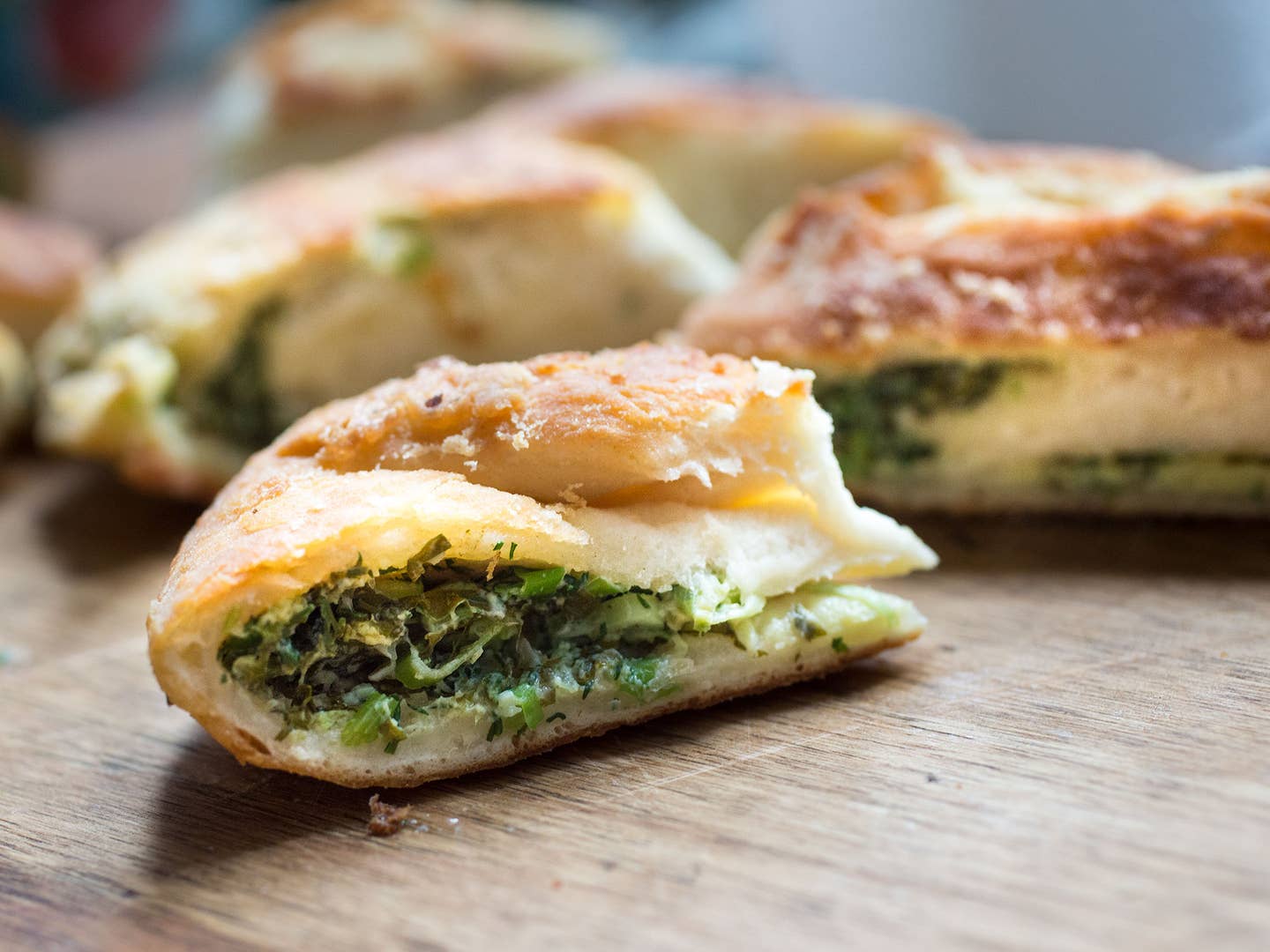 Techniques
Flatbread made easier with this Russian ingredient
So try these stuffed with dill and sorrel now
Are you a flatbread-making fiend looking for a way to make your flatbread more soft and flaky? If yes, you've come to the right place. We're here to tell you about the Russian ingredient that's the key to your success. If you've never made flatbread before, then we'll save you the trouble of making flatbread resembling cardboard on your first go-round and tell you this is the ingredient you need beforehand.
Kefir is a traditional Russian fermented milk drink, but with its yeast content, helps your flatbread rise like regular bread ever so slightly. Plus, if you don't have access to the ingredient, it's easily replicated by adding water to plain yogurt. While you're at it, why not go ahead and make these stuffed Moldovan flatbreads with dill and sorrel by Ukraine-born chef Olia Hercules, author of Mamushka: Recipes from Ukraine & Beyond.
The original Moldovan flatbread, called plachinda, started out as a dough made only with kefir, vinegar, and water. This recipe remains mostly true to that, only adding a little salt, sugar, and flour. The most complicated part of making these flatbreads is the folding. Much like riding a bike, once you get it, you've got it every time. Regardless of how perfectly shaped your flatbreads may appear, you know you've got the consistency of the dough in the bag.