Recipes
Flourless Pistachio Cakes with Rosewater
These dainty petits gâteaux are colorful, fragrant—and flourless.
Serves

makes about 28

Cook

40 minutes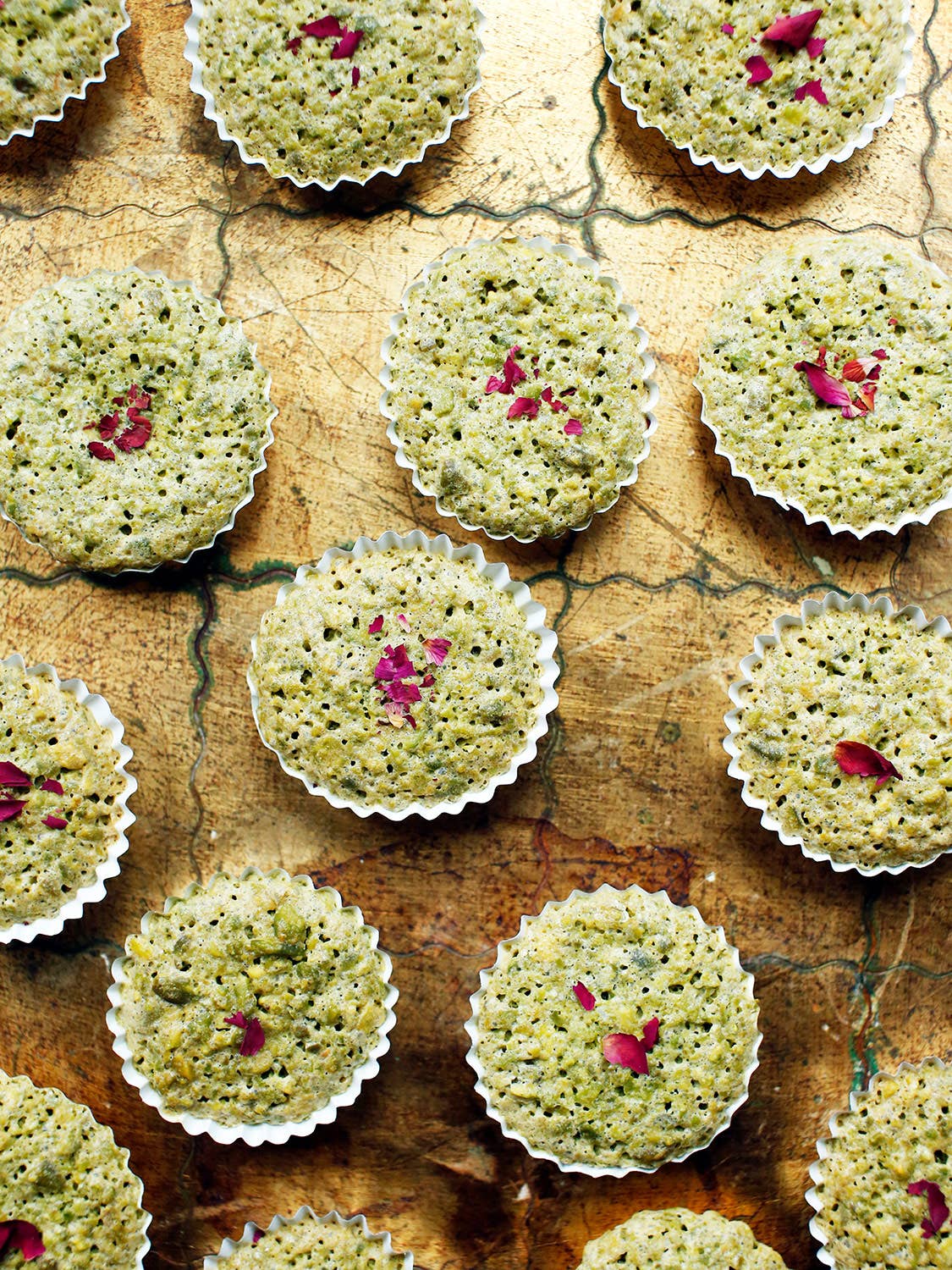 New York City chef Gabriel Stulman shared this recipe from his mother, Ruth Stulman. The small cakes, or petits gâteaux, are served during Mimouna, a North African Jewish holiday that marks the end of Passover. For cakes with the best color, look for vibrant green pistachios, such as those from Sicily.
Ingredients
2½ cups (12½ oz.) shelled raw pistachios
1 cup sugar
2 Tbsp. rosewater
2 large eggs plus 2 large egg yolks
Dried rose petals, for topping (optional)
Instructions
Step 1
Set a rack in the center of the oven and preheat to 350°F.
Step 2
In a food processor, add the pistachios and pulse, scraping down the sides and bottom once or twice, until the nuts are broken down to the consistency of a coarse meal. Add the sugar, rosewater, eggs, and yolks and continue processing to combine.
Step 3
Place twenty-eight ½-ounce foil candy cups on a large baking sheet or in a miniature muffin tin. Fill each of the cups with 1 tablespoon of the pistachio mixture, then transfer to the oven and bake until set, 22–25 minutes. Remove and let cool completely, then serve or store in an airtight container at room temperature for up to 1 week. Garnish each with a pinch of dried rose petals (if using) before serving.